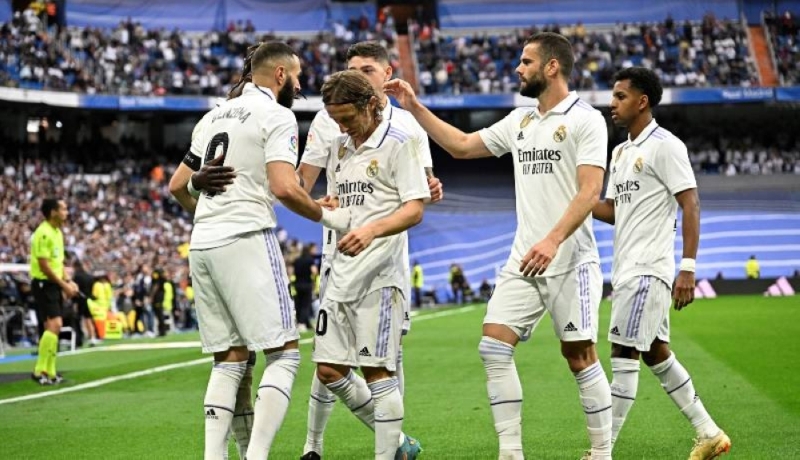 Real Madrid beat Rayo Vallecano/AFP
Real Madrid defeated Rayo Vallecano 2-1 on matchday 36 of the league on Wednesday. The match was a tribute to Brazilian striker Vinicius, who was racially insulted in Valencia last Sunday.
Karim Benzema (31) took the lead for the Merengue team, but Raúl de Tomas made it 1-1 (84) in the closing minutes before Rodrygo made it 2-1 with a head-on shot (89). started with various acts to pay tribute to the young Brazilian striker.
Rodrigo also celebrated the goal by raising his right fist in honor of Vinicius.
Rayo Vallecano got off to a very aggressive start against a Real Madrid side who had taken some time to settle down after Benzema's goal.
Real Madrid dominated in the second half, with Rayo not stopping Thibaut Courtois' goal until Raúl de Tomas equalized, but Rodrygo saved his side at the last minute.
The win allows Real Madrid to provisionally reclaim second place in the league, pending the outcome of Atlético Madrid's game against Espanyol.

Source: Diario.Elmundo