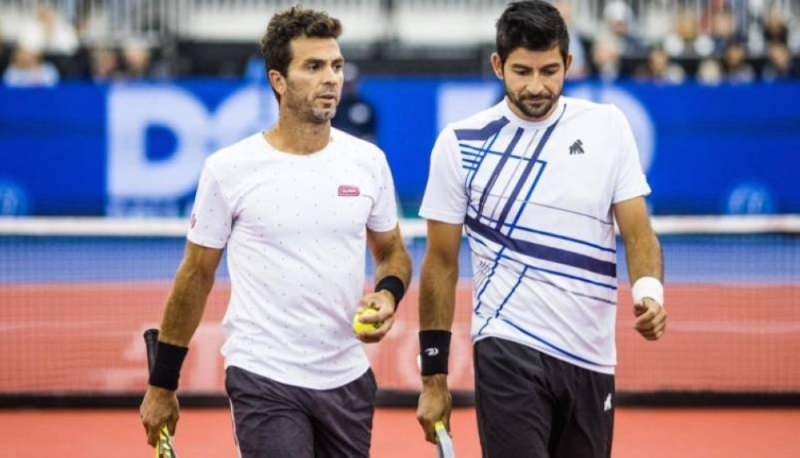 Marcelo Arevalo knocked out in Geneva ATP semi-final / Archive DEM
Marcelo Arévalo and Dutchman Jean-Julien Rogier won two sets (4-6) in an hour-long match against Spain's Marcel Granollers and Argentina's Horacio Zeballos in the ATP semi-finals in Geneva, Switzerland. , 5-7). half.
In the first set, a Spaniard and Argentinian couple broke 'Cello' in the third game to take a 1-2 lead. In the end, El Salvador and the Netherlands were unable to regain the 'break', losing the set 4-6 after just 35 minutes of play.
In the second set, no pair lost serve until the 11th game, when Arevalo and Roger suffered another 'break' in the 11th game, ending up losing 7-5 after 55 minutes.
After the loss, 'Cello' Arevalo and Julien Roger will be looking to defend their titles at Roland Garros, which starts in France next week.

Source: Diario.Elmundo