Start of preparations for the qualifying matches with Finland and Denmark
The Slovenian men's national team is officially starting preparations for the 3rd and 4th round of qualification for Euro 2024. At 14:00, coach Matjaž Kek will officially present the national team list, which, as expected, will not include captain Jan Oblak.
The captain and first goalkeeper of Slovenia has been dealing with pain in the neck, originating from the upper part of the spine, for the entire season. Due to the escalation of pain Jan Oblak since April 23, he no longer defended for Atletico Madrid, and the physiotherapy treatment did not bring sufficient progress for the Škofjeločan to defend the Slovenian net in the June qualifiers for the next European Championship.
In March, for the first time in its qualification history, Slovenia started the fight for a major championship with two victories. After success in Kazakhstan and at home against San Marino, they have the chosen ones Matjaža Kek an extraordinary starting point to take the next two steps towards Germany 2024 in Finland and Denmark.
First Helsinki, three days later Ljubljana
It will be during the national team action in June Slovenia first hosted the Finns in Helsinki (June 16 at 6:00 p.m.), then the Danes, participants of the last European Championship, come to Ljubljana (June 19 at 8:45 p.m.).
Since some club competitions ended almost a month ago, some players have already trained in Brdo, and the assembly of the entire national team in Brdo pri Kranje has been called for today. Before the official assembly, the selector Matjaž Kek will present the list of players for the matches with Finland and Denmark at 14:00 in the NNC Brdo sports complex.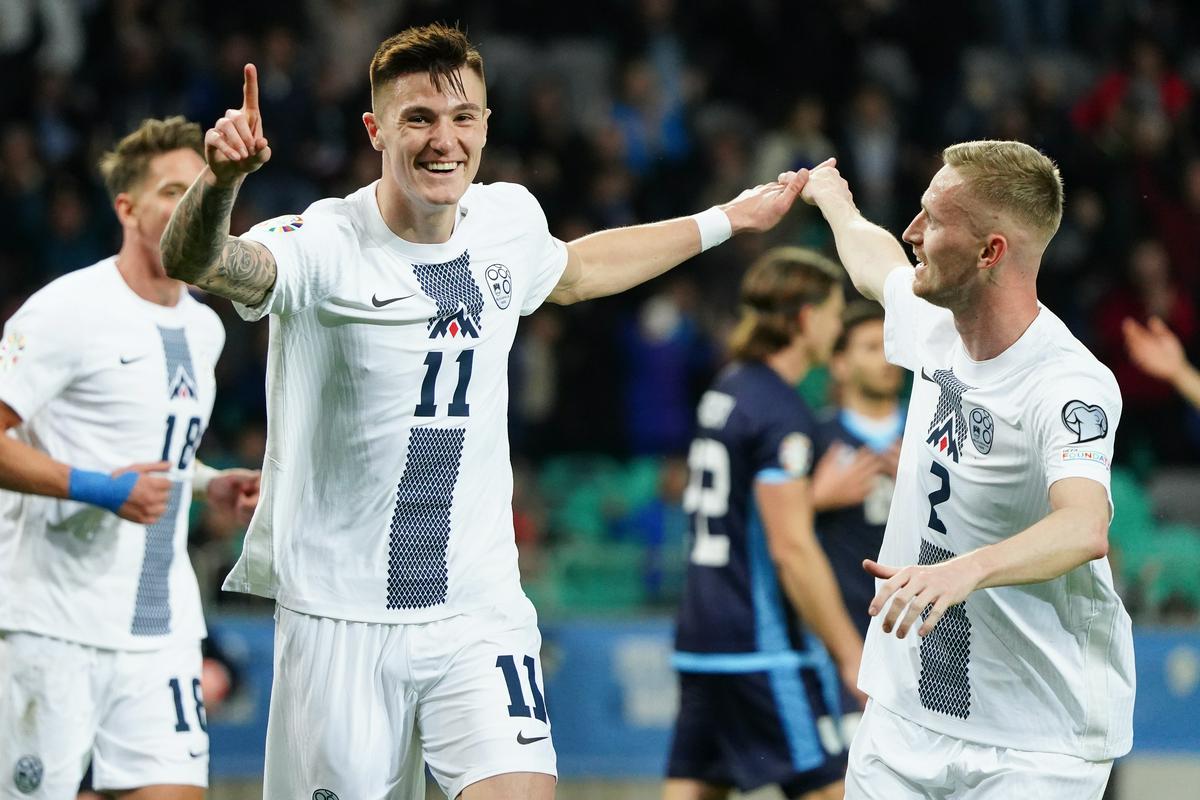 ---
For comparison – Keko's original list for the matches against Kazakhstan (23/3) and San Marino (26/3):
Goalkeepers (3): Jan Oblak (Atletico Madrid), Vid Belec (Apoel), Matevž Vidovšek (Olimpija);
Defenders (8): Petar Stojanović (Empoli), Jaka Bijol (Udinese), Jure Balkovec (Alanyaspor), Miha Blažič (Angers), Jon Gorenc Stanković (Sturm), Žan Karničnik (Celje), David Brekalo (Viking), Vanja Drkušić (Soči);
Midfielders (8): Jasmin Kurtić (Paok), Benjamin Verbič (Panathinaikos), Miha Zajc (Fenerbahce), Domen Črnigoj (Salernitana), Sandi Lovrić (Udinese), Adam Gnezda Čerin (Panathinaikos), Tomi Horvat (Sturm), Timi Max Elšnik (Olimpija);
Forwards (7): Andraž Šporar (Panathinaikos), Luka Zahović (Pogon Szczecin), Benjamin Šeško (Salzburg), Žan Celar (Lugano), Andres Vombergar (San Lorenzo), Žan Vipotnik (Maribor).
---
QUALIFICATIONS FOR EURO 2024 GROUP H
Friday, June 16, 6:00 p.m., Helsinki: FINLAND – SLOVENIA At 20.45: DENMARK – NORTHERN IRELAND
Monday, June 19, at 8:45 p.m., Ljubljana: SLOVENIA – DENMARK At 20.45: NORTHERN IRELAND – KAZAKHSTAN
---
Scale:
Source: Rtvslo