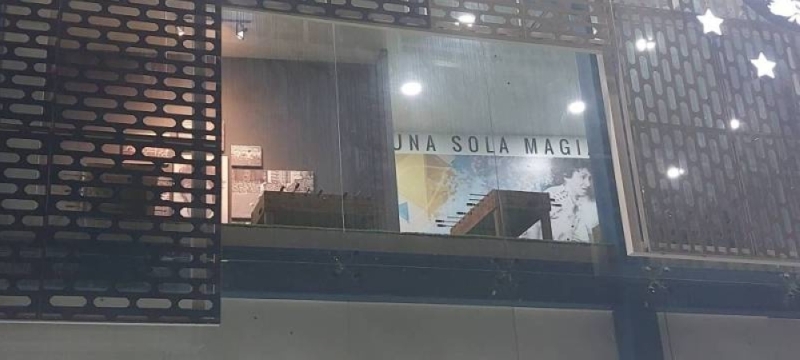 González Magic Museum
Yamil Bukele, head of the National Institute of Sport, has confirmed that the Jorge "Magico" González Stadium Museum, which honors the former Cuscatreco footballer and other national sports stars, will open "within three weeks". revealed.
"We are committed to opening this area of ​​the stadium, which is scheduled to open in about three weeks, and we are fine-tuning the final details to make that happen, and they are working on the full assembly of the Magico Museum. The stadium will also include other features," the INDES president said.
The opening of the Magico Museum will coincide with the official inauguration of the stadium named after the former Salvadoran football player. In the international action, it seems that one of the teams will be the Spanish Cadiz, the former team of the Cuscatreca legend.
Before the 2023 San Salvador Central American and Caribbean Games, Diario El Mundo photographed some details of the Magico Museum. There, in the upper part of the sports stadium, a facade covered with glass was observed, with illuminated rooms, decorated with various paintings. There was also an image of Jorge "Magico" González playing with Cadiz and CD FAS, as well as the phrase "single magic". In the same room there was a table where you could enjoy a game of foosball etc.


Source: Diario.Elmundo