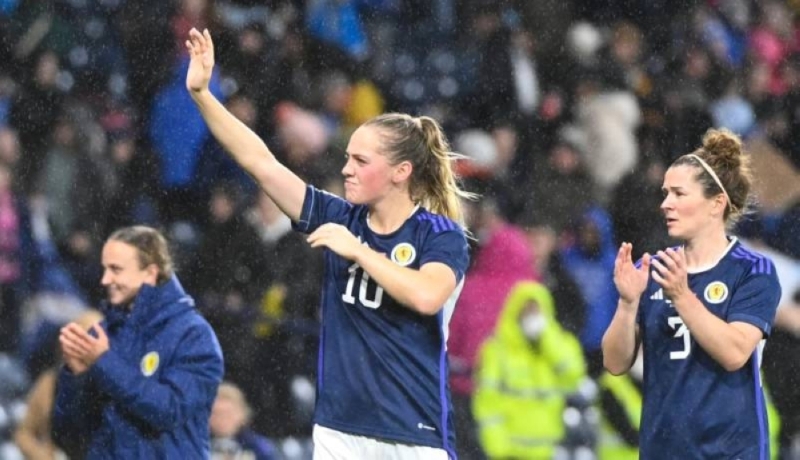 The Scottish women's team have reached an equal pay agreement. /AFP
The Scottish national team's women's football players have reached an agreement with the SFA on equal treatment with their male counterparts, particularly on pay, putting an end to a legal battle that began in court this Thursday.
Athletes demanded equality with men, not only in terms of remuneration, but also in all aspects of training conditions, transportation, care, and nutrition.
Scotland captain Rachel Corsey said in a statement: "No one wanted to start a fight and we had a positive and respectful conversation."
"We are proud that we have achieved equality not only for the present generation, but especially for future generations," she added.
Scotland failed to qualify for the 2023 World Cup in Oceania last month and the European Championships last year.
In 2022, the U.S. women's team filed a complaint with the North American Soccer Federation for pay discrimination, and the team reached an agreement that would give them equal pay.

Source: Diario.Elmundo