Vinčić finds his teammates
The defeat against Poland made it impossible for the volleyball players to fight for the much-desired gold medal of the European Championship, but there is still a bronze medal available, which would still mean a brilliant success. The opponent on Saturday in Rome will be Olympic champion France.
Slovenia won the silver medal three times at the previous four European Championships, after losing in the finals to France (2015), Serbia (2019) and Italy (2021). "So far, despite the three silver medals, we have returned home in a slightly bad mood, as we have always lost the last match. Now we want to return to our homeland in triumph, so we have to beat France. This will not be an easy task at all. The extremely high-quality French have so far never shown that they are not motivated, not fighting and heated in the fight for third place, so we expect the best France and a fierce fight for every point," said libero Jana Kovačič, who of course could not pass by the French coach Andrea Giani, who led the Slovenians to their first medal (in Sofia in 2015): "I hope that after the Turks, when we had Alberto Giuliani opposite us, we will put another former selector in a bad mood."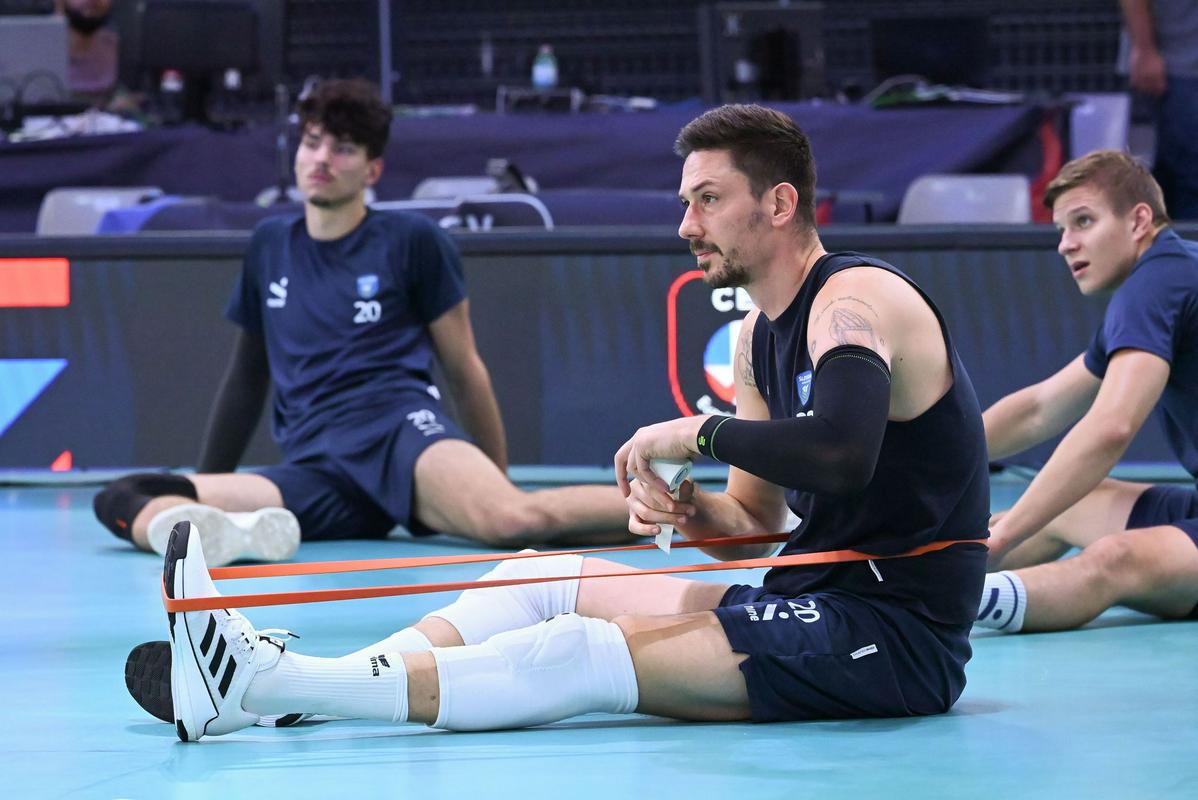 Vinčić can easily find his teammatesIn Thursday's semi-final match, first pitcher Gregor Ropret was injured, and coach Gheorghe Cretu quickly found a solution and recalled Dejan Vinčić, who could not play the entire tournament due to injury, and his arrival in the match for third place is worth its weight in gold (read : bronze). "Dejan has been with us from the very beginning. I like that he comes to help for just one game. That alone shows how great a man he is," said blocker Alen Pajenk. Although "Vinko" was not in training during the summer, there is no need to be afraid that it will be known, because after so many years of playing together, the table can find attackers who will turn his useful balls into points won. In any case Slovenian shares are quoted much higher when Vinčić is called up, but France is still the favorite of the bookmakers, the odds on their victory are less than 1.50, and on Slovenia's victory around 2.70.
Ngapeth is no longer such a bav-bavThe Slovenians beat the French in this year's League of Nations, but they did not play in full formation at the time. In the 11 matches between them so far, the French have a much better profit. They won eight times, eight years ago in the final of the European Championship, two years ago in the fight for third place in the League of Nations, and last year at the World Championship (in the preliminaries), when it was very tight in Stožice and the fifth set was decided. At that time, out-of-series Ervin Ngapeth shone with 29 points, whom Giani now no longer sends regularly into the game. He played only a few minutes in the round of 16 and in the quarter-finals, but in the semi-final against Italy he got a lot more chances, but he couldn't save the French and had (with six points) only 31% efficiency in attack. The match for 3rd place will start at 5:30 p.m., and at 9 p.m. there will be a grand final between the defending champions, the Italians, and the winners of this year's League of Nations, the Poles. Both matches will be broadcast on TV SLO 2.
Final, Saturday at 21:00: ITALY – POLAND Broadcast on TV Slovenija 2 and MMC.
Game for 3rd place, Saturday at 5:30 p.m.: FRANCE – SLOVENIA Broadcast on TV Slovenija 2 and MMC.
Source: Rtvslo