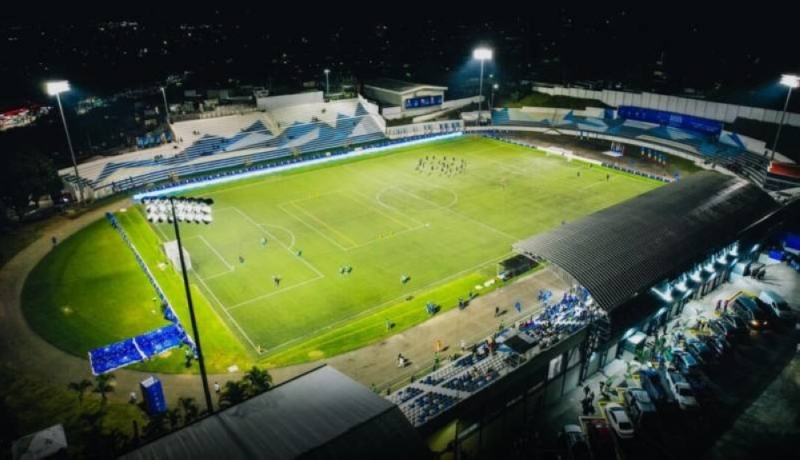 Las Delicias Stadium in Santa Tecla. / INDES El Salvador
INDES President Yamil Bukele reveals in a publication on social networks why he did not lend the renovated Las Delicias Stadium to Santa Tecla to host home matches in Apertura 2023 did.
"As has been directly and publicly stated, the stage is in the final stages of intervention and until this process is completed, there will be further delays in the completion of works, and therefore we will not lend the land to regular tournaments. I can not do it" "
"We also noted the need to follow a policy-based process for the use and maintenance of the new stage."
"These small delays were made to facilitate the scenario for other teams, because otherwise the fans would have been significantly affected if the match had been played outside the national territory. It's because you're deaf."
"It's not just about match days. We know that to host a match, we have to move, among other things, machinery and construction materials, and we also have to ensure the comfort of the participants. "
As stated directly and publicly, we are in the final stages of the intervention and until this process is completed, we will not be able to lend the land for regular tournaments, as this will further delay the completion of the works. . Also… https://t.co/AC8j6a2cSD

— Yamil Bukele (@ybukele) September 14, 2023
Santa Tecla announced on Thursday that it had sent two letters to INDES requesting the use of the sports venue, but had not received a positive response. They have therefore moved their Apertura 2023 match to Sonsonate and will play this Saturday at home against the Dragons at the UES Stadium.
Aguila has reached an agreement with INDES and will face Alianza on Wednesday, September 20th at home in Las Delicias in matchday 9 of the tournament.


Source: Diario.Elmundo