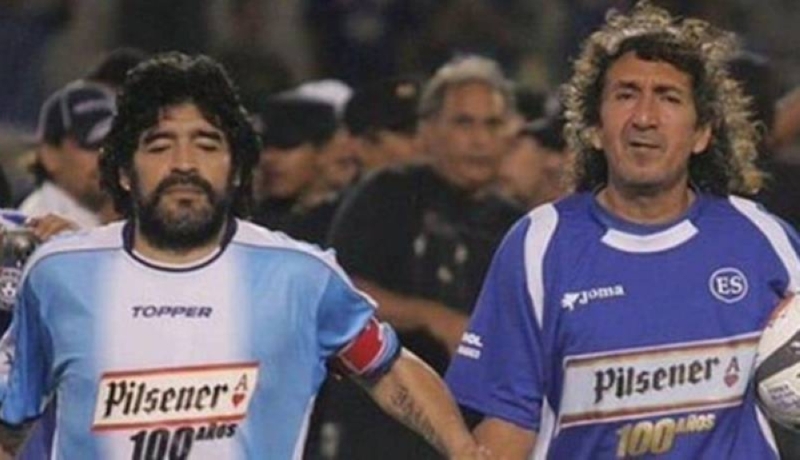 The legendary match between Jorge "Magico" González and Diego Maradona. / Courtesy
Jorge "Magico" González recalled what his friendship with Argentine idol Diego Armando Maradona was like in an interview with the YouTube channel "MOWLIHAWK".
"Maradona was a phenomenon, a genius," he said.
"Magical" revealed an anecdote about when he met "Perusa" at a match in the United States.
"When I was 16 years old, I traveled to Los Angeles and there was a match between Argentinos Juniors and Chivas de Mexico. They asked me to play for Argentinos Juniors, but Dieguito Maradona was also there. But we lost that game 2-1," he said.
González went on to say that after the match, Maradona approached him and told him to "take care of himself because he has talent."
"After the match, when I was in the locker room getting bandaged and taking off my match clothes, Maradona was the only one who came up to me and said: "Come on, crazy, calm down, that shows you've got talent." "I was careful and played well," he said.
After that little conversation, "Magical" said Maradona was "a great guy."
"From that moment on, I said that's the mark of a great man," he explained.
Furthermore, El Salvador's biggest idol declared that it was an honor for him that Maradona tried to emulate his play when he passed through Barcelona in Spain.
"When he was at Barcelona, ​​he saw me play on Sports Highlights and probably tried to imitate me. It's an honor for me," he said.

Source: Diario.Elmundo