Kaja Juvan was eliminated in the second round of the Ljubljana tournament
Tamara Zidanšek qualified for the semifinals of the home tennis tournament WTA Zavarovalnica Sava in Ljubljana. She defeated the Russian teenager Erika Andreeva in three sets. Kaja Juvan was eliminated in the round of 16.
The woman from Konji, the 87th tennis player in the world, saved herself in Tivoli against the 164th player in the world in the third set, in which she managed to break in the third game, winning the set with 6:2, after leading with 40 in the eighth game: 0 and cashed in on the second final ball.
Tamara Zidanšek had a chance to win already in the second set, as she led 5:3, but her opponent won five games in a row.
The match lasted two hours and 50 minutes. In the semi-final, which will be held on Saturday at 1 p.m. on the Mima Jaušovec court at Trg republike in Ljubljana, she will play against 21-year-old Turkish woman Zeynep Sonmez.
"The duel was very physical, exhausting, because Andrejeva is considered a player who likes to run a lot and against whom all exchanges are very long. Even when I won the first set, I knew it wasn't going to go smoothly. The opponent changed tactics and the match quickly turned", Zidanšek said in the introduction.
Kaja Juvan was eliminated in the round of 16. The duel with Romanian Marina Bulgaru, which was interrupted on Thursday due to rain at the beginning of the second set, the Ljubljana woman lost 4:6 and 3:6.
"I'm not angry, but I'm disappointed. I didn't show my best game, I would like to go further in the domestic tournament," said Kaja Juvan, who, of course, can still be very satisfied with the season:
"I am proud that I was able to overcome all the difficulties and that I raised the level of my tennis. Until the end of the season, I have a few more tournaments waiting for me, and above all, the performance at the final tournament of the Billie Jean King Cup in Seville in November."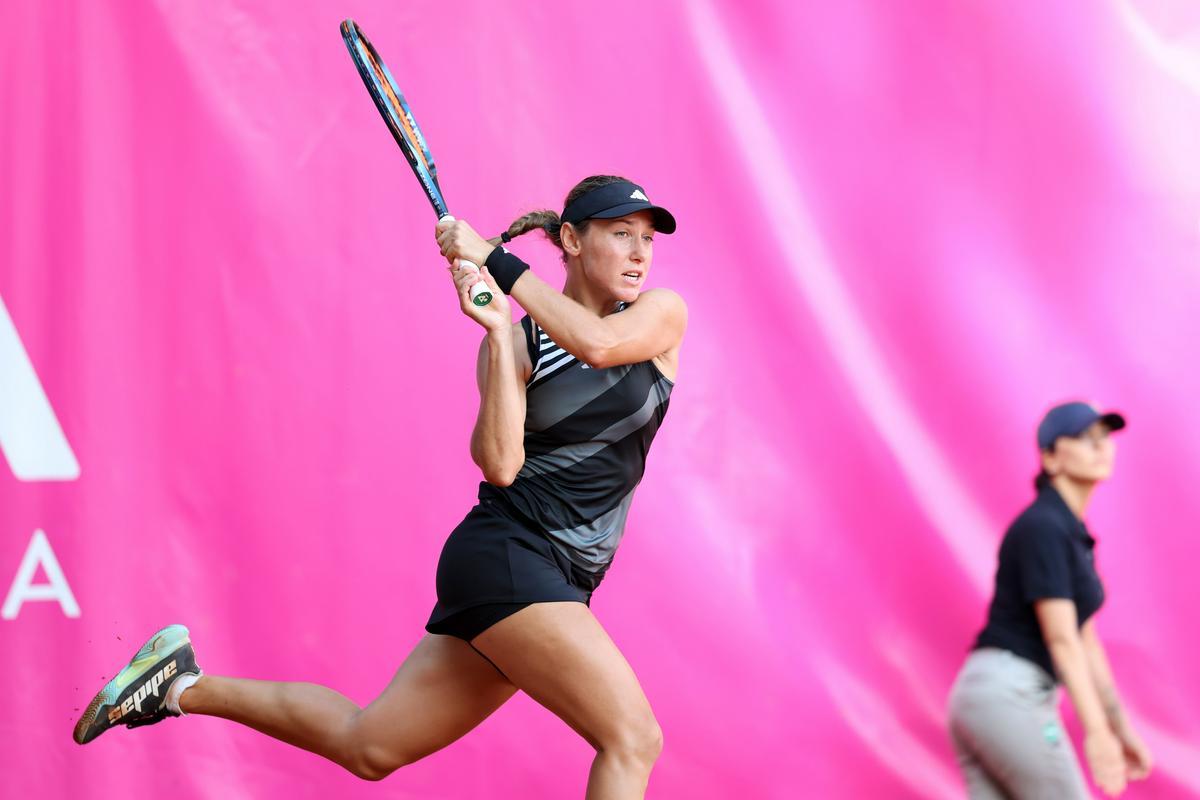 There are no more Slovenian women in the doubles competition, as they were all eliminated in the first round.
---
INTERNATIONAL WTA SERIES TOURNAMENT 125 LJUBLJANA (107,360 euros, sand)
Quarter Finals:
SONMEZ (TURKEY) – KAWA (POL) 6:1, 6:4
ZIDANŠEK (SLO/4) – E. ANDREJEVA (RUS/8) 6:4, 5:7, 6:2
BULGARIAN (ROMA) – GALFI (MAD/3) 6:2, 6:3
BASSOLS (ŠPA/5) – ČIRIĆ BAGARIĆ (CRO) 6:2, 6:2
Round of 16, suspended match: BULGARU (ROM) – JUVAN (SLO/8) 6:4, 6:3
Source: Rtvslo