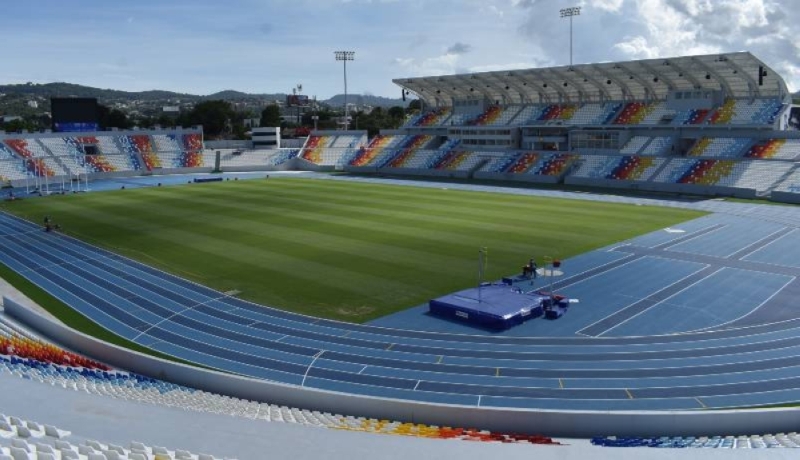 Jorge Magico González Stadium / Emerson del Cid
In recent weeks, Cadiz CF will play in El Salvador to celebrate the opening of the renovated Jorge Magico González Stadium. It is named after an unforgettable footballer who played for the Yellow team in the 80s and early 90s. Negotiations are ongoing, but various aspects need to be resolved.
League One will be canceled again on the weekend of October 14th and 15th. As a result of new international commitments, that date is being carefully considered as a possibility to advance the start of this sector.
From the government of El Salvador There is great interest for Cadiz CF to cross the pond and participate in major events in the Central American country. Magico González is an indispensable figure on both sides of the Atlantic, and the Cadiz team can be linked with the former footballer as the protagonist of the stadium that bears his name.
Cádiz CF supports this initiative and intends to give it its all, but it is necessary to close all necessary points in order to make the long trip for the expedition and be an unusual witness to the inauguration ceremony, which will be quite an event in El Salvador. . .
The group's president, Manuel Vizcaino, recently commented in an interview with local media that he is considering the transferred plans. "This is an idea that the government of El Salvador has through the Ministry of Sports, and it is something that we are trying to do everything we can to make it a reality. 'And if everything fits, then of course there is no problem for us,' explained the top Kadista leader.
The Yellow Club is considering the possibility of such a move, keeping in mind the wear and tear it would have on the team. Keep in mind that each trip is around 9,000 kilometers by plane and the league resumes on October 21-22. This is something that Cádiz CF must take into consideration together with its coaches to ensure its professional status at all times.


Source: Diario.Elmundo