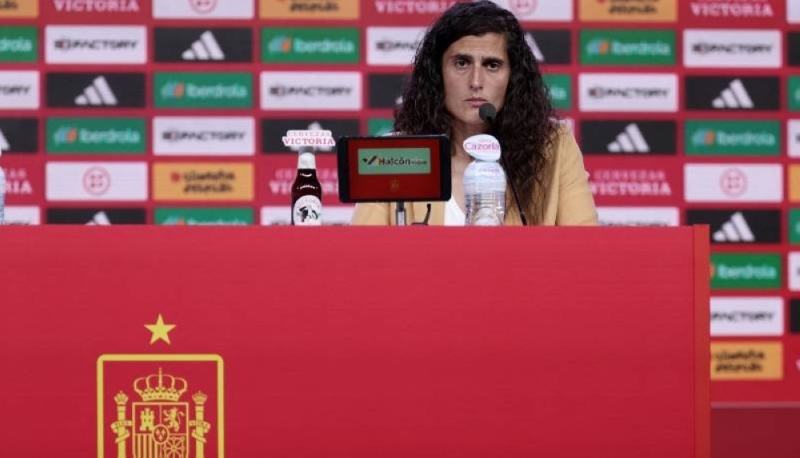 Monse Tomé appointed as new coach of Spain's women's team
Fifteen of Spain's 23 world champions have been called up by new coach Monse Tomé.
A Nations League game is scheduled for this Monday, but Jenni Hermoso will not be among them.
"I believe that the players are professionals and will do their jobs well. They have been doing so for a long time," Tomé said when announcing the list, including two-time Ballon d'Or winners. Also included is Alexia Pterasus.
Spain's new coach, who will replace the sacked Jorge Bilda, will have Mapi León and Patri Leon, who did not play in the World Cup and were part of the "15 Rebels" who had already called for a change. Two players from Guijaro are also included. One year ago, in the way the selection work was done.
"We know they will be here with us tomorrow," Tomé said, without delving too deeply into the question of whether there was any guarantee that he could trust the players called up.
Mr. Tome did not want to reveal the details of Jenni Hermoso's absence, but said, "My staff and I felt this was the best way to protect her during this call." He said he did.
"We have Jenny. I've been working with her for five years," he added about the footballer.
On Friday, 39 athletes, including 21 of the 23 world champions, released statements. Following the scandal in which former RFEF president Luis Rubiales forced Jenni Hermoso to kiss him, the club deemed that conditions were not in place for him to return to La Roja.
They have not spoken publicly again since then.
Spain play Sweden on Friday and then face Switzerland next week in two Nations League matches with a place at the Paris Olympics on the line.
– Players called:
Goalkeepers: Kata Col (Barcelona), Misa Rodriguez (Real Madrid), Enis Saron (Valencia)
Defenders: Laia Alechandri (Manchester City/England), Irene Paredes, Mapi Leon, Ona Batje (Barcelona), Maria Mendes (Levante), Oihane Hernández, Olga Carmona (Real Madrid).
Midfielders: Patry Guijarro, Alexia Putelas, Aitana Bommatti, María Pérez (Barcelona), Tere Aveira (Real Madrid), Rosa Marques (Betis)
Forwards: Esther González (Gotham/USA), Lucía García (Manchester United/England), Amayul Saliegi (Real Sociedad), Eva Navarro (Atlético Madrid), Mariona Caldente (Barcelona), Atenea del・Castillo (Real Madrid), Inma Gaballo (Sevilla)


Source: Diario.Elmundo