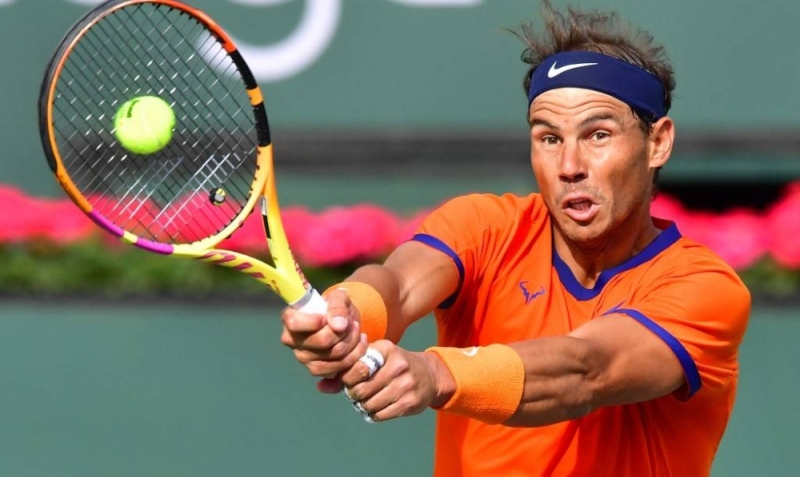 Rafael Nadal, Spanish tennis player/AFP
Spanish tennis player Rafa Nadal reiterated on Monday that 2024 will "probably" be his retirement year after undergoing two surgeries for a torn psoas muscle that kept him off the court for eight months.
"I said 2024 could be my last year and I stand by that, but I can't be 100% sure because I don't know," Nadal said in an interview on the Movistar+ network.
Nadal announced on May 18 that a torn psoas muscle he suffered at the Australian Open in January has brought his career to a "complete halt" ahead of his farewell to the circuit in 2024.
"This is my goal: to stop and try to be able to approach perhaps the last year of my sporting career with the guarantee that I can at least enjoy it," added the Spanish tennis player.
"I want to play again and be competitive again," Nadal reiterated this Monday.
"But what I don't want people to get confused about is it's not about winning Roland Garros again or winning Australia. It's all very far away and I'm very aware of the difficulties I'm facing. What I can't overcome is my age, and the other thing is my physical problems," he explained.
"What excites me is to play again, to be competitive again," insisted Nadal, who revealed that he underwent psoas and hip surgery a few months ago.
The Spanish tennis player also mentioned his race with Novak Djokovic, the player with the most Grand Slams, and said it would be a "bigger frustration" for the Serb than not being able to win a Grand Slam. I was sure.
"What if I wanted to be the tennis player with the most Grand Slams of all time? There's no question about it. This is the sport, and you try to be the best you can be. But… It wasn't an obsession, it wasn't. It's frustrating," said Nadal, who has won 22 Grand Slams.
"In that sense, I think Novak lives this world more intensely than I ever did. I think it was more of a frustration for him not to be able to achieve that, and that's probably why he That's why he achieved it, and he pushed his ambition to the world's fullest," thought Nadal.
The Spanish tennis player also referred to Carlos Alcaraz, who many see as his successor, as "someone with a brutal projection, young and ambitious, so you have to be careful."
"He has all the potential. I learned by example, not by words. Words can easily be thrown into the wind. If I have to tell him one thing, it's to keep getting better." he concluded.

Source: Diario.Elmundo