The remaining six games at 9:00 p.m
The new season of the Champions League started with the matches Milan – Newcastle and Young Boys – Leipzig. The Germans won 3:1 in Bern, the last goal was scored by Benjamin Šeško.
The Germans took the lead already in the first serious action, David Raum penetrated from the right side, made a nice pass into the middle, where he was waiting for the ball Mohamed Simakan and scored easily. The hosts equalized half an hour later when he was on target with a right-footed shot Meschack Elia.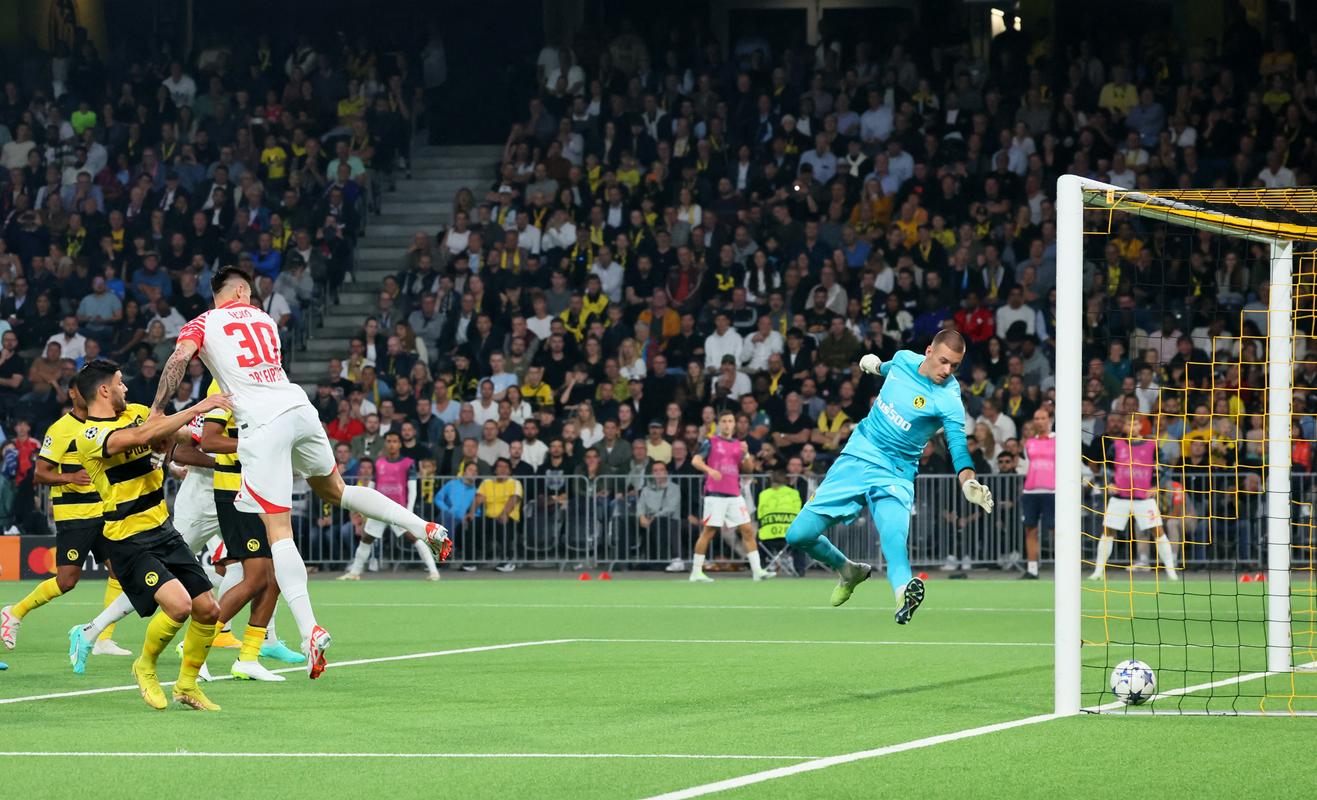 Benjamin Šeško entered the game in the 64th minute when he replaced Yussuf Poulsen. The Germans took the lead nine minutes later when he scored from distance Xavier Schlager.
Six more matches will be played at 9:00 p.m., including Lazio – Atletico Madrid (in whose goal the captain of the Slovenian national team will almost certainly defend Jan Oblak).
The remaining eight matches will be played on Wednesday.
Champions League, 1st round
Group E, at 21:00:FEYENOORD − CELTIC
LAZIO – ATLETICO MADRID (Cloud)
Group F:NEWCASTLE – MILAN 0:0
At 21:00:PARIS SG − BORUSSIA (D)
Group G:YOUNG BOYS − RB LEIPZIG 1:3 (1:1) Elijah 33.; Simakan 3., Schlager 73., Šeško 92. Kampl started in the starting line-up, Šeško (both Leipzig) entered in the 64th minute.
At 21:00:MANCHESTER CITY – RED STAR
Group H, at 9:00 p.m:BARCELONA – ANTWERP
SHAHTAR DONECK – PORTO
Source: Rtvslo