The Espanyol club has condemned what happened at the stadium during and after the match between Chile and Morocco.The friendly international match ended with his 2-0 victory over the Africans
Espanyol considers "unacceptable" The incident occurred during an international friendly match between Morocco and Chile (2-0) at the RCDE Stadium on Friday. Amazing image of fans entering the venue after breaking some doors and invading the field .
There were some minor incidents during the game, Like firing a flare that was extinguished at that moment Also. Either way, it was during the final stages of the crash that most of the disrespectful episodes centered. Sources from the Blue and White club, who abandoned the stadium for the match, were consulted by EFE to clarify their displeasure over what happened.
In any case, Espanyol will be covered by insurance taken out by the organizers of the match.Additionally, from the club, they detail that Does not damage grass or goals therefore, the celebration of the next Spanish league match against Valencia on Sunday 2nd October is not in jeopardy.
The guards guarding Espanyol and Mossos Deskuadra took a similar approach to the day of the local championship. Damage has yet to be assessed, but some elements, such as the access door to the stadium, were repaired that same Friday night.
In any case, the blue and white institutions insist that non-Espanyol matches and non-sporting events should be held. good for the club and anticipate your intentions to continue to host this kind of conduct .Facilities are the pride of the club ', they point out from the RCDE Stadium office.
In any case, given what happened in the friendly match between Morocco and Chile, What Espanyol deemed 'unacceptable' club He does not rule out asking organizers of future events at his stadium for additional security measures and more assurances.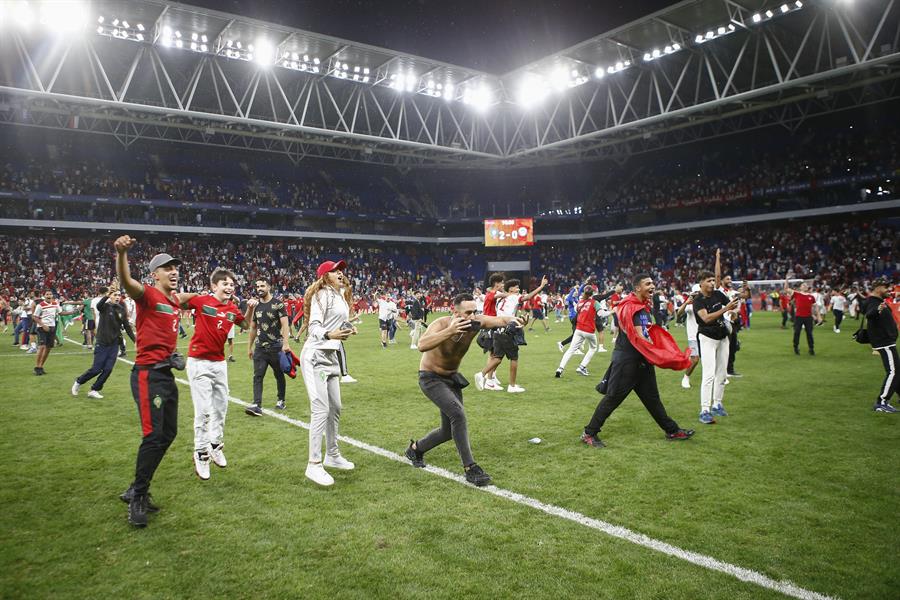 Source: Biobiochile