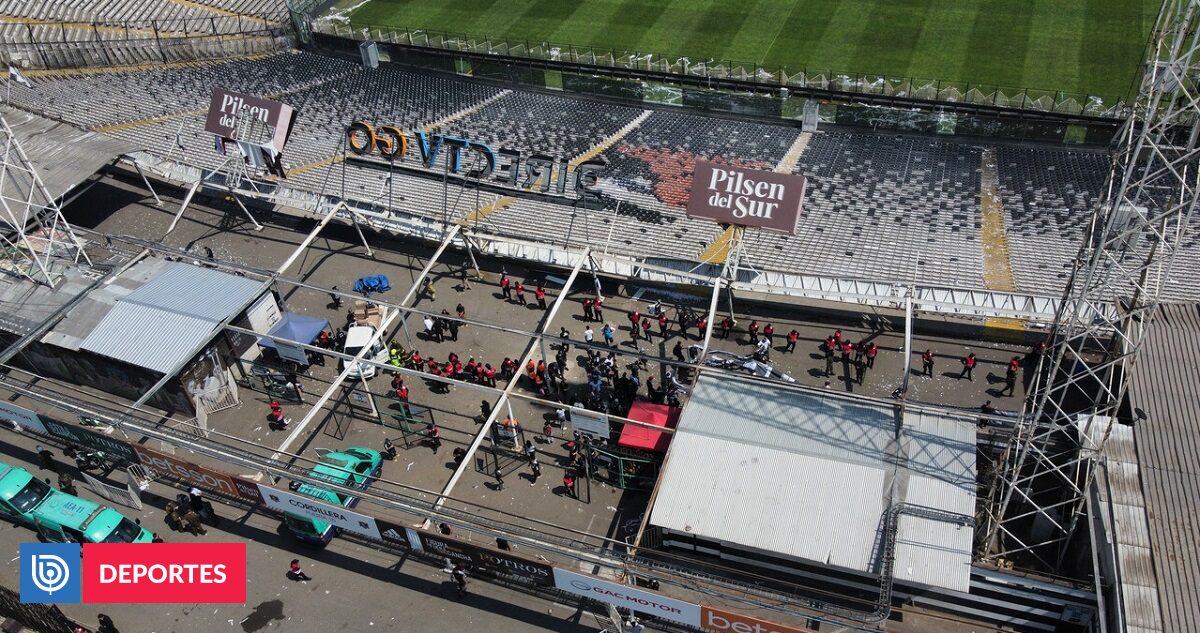 The national championship duel between Colo Colo and the Universidad Católica was suspended this Saturday after part of the Monumental Stadium collapsed.
Duel between Korokoro and Catholic University scheduled for Sunday, October 2nd at 3pm on the 26th national championship, does not play .
This was decided by the metropolitan presidential delegation, which on the recommendation of the Estadio Seguro did not approve the Monumental stadium after construction in the Cordillera sector gave way during this Friday's "Arengazo".
During a public practice of "Kashiku", 100 fans climbed into the advertising area of ​​the aforementioned area and caused a collapse, injuring at least 10 people.
From the white cast they removed the structure and promised to undo the closure of the grandstands this Sunday, Finally, the authorities chose to reschedule the duel .
"The Presidential Delegation of the Metropolitan Region, on the recommendation of the Estadio Seguro, has decided to reject the offer of the ColoColo Club to receive the Universidad Católica at the Monumental Stadium on Sunday 2nd October at 3:00 pm. security issues that may affect the integrity and well-being of individuals," detailed by the government agency.
"In response to last Friday's unfortunate incident at this sporting venue, a corresponding technical report must be drawn up and compared on-site by the relevant authorities after the hosting club has completed repairs to the premises." They added: delegation.
Finally, they said, "the metropolitan presidential delegation will be waiting for the hosting club to present new proposals for rescheduling the duel in the coming days. is satisfactory."
In connection with the incident at the Monumental Stadium this Friday, RM's Presidential Delegation, at the recommendation of the Estadio Segro, reported: pic.twitter.com/86lFDnukof

— Metropolitan Presidential Delegation (@DPR_RM) October 1, 2022
Source: Biobiochile