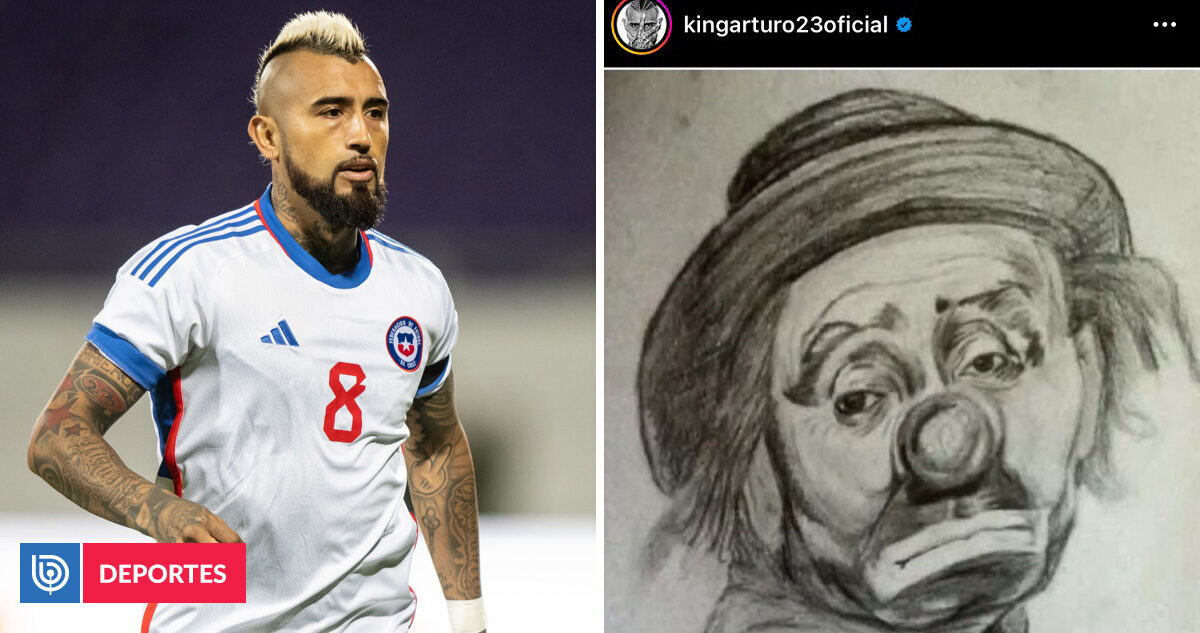 Arturo Vidal has denied that he or his agent Fernando Felicevic refused to appear in Mineduk's book and 'exploded' against the 'clown'.
Arturo Vidal The Brazilian La Roja and Flamengo midfielder also explained the tumultuous absence of him, Gary Medel and Alexis Sanchez in the book "Heroes and Legends of Chilean Sports" Ministry of education(Mineduk).
As detailed in the text itself, the three cracks of the Chilean national team were not part of the work because "through their common representatives, they did not agree to have the illustration displayed" .
Through his social networks, "King" does not hold back criticism, and in addition to detailing his version that partially matches the one created by Gary Medel, he or his agent (Fernando Felicevic) denied saying "no."
"After all the lies I had to see and hear today, let me clarify. Five years ago in 2017 the Sports Illustrated collection came out. It wasn't," Vidal began.
"Neither I nor my long-time agent have ever asked the people who made the book for money or anything. added "King".
Later, the "Mengao" leaflet said, "The book, the documentary, and many other things were made about me completely freely, and I have never caused anyone a problem. Five years after the book I don't understand why this is coming up."
"I wanted to make this clear because there will always be liars who make up things. If you don't make it clear, it will continue to be true. It's always tiring to have to deny the same clown." concluded Arturo Vidal.
Check out Arturo Vidal releases.


Source: Biobiochile