University of Chile goalkeeper Cristóbal Campos took advantage of the network to dedicate a message to the fans who attended the Monumental Stadium to support Mauricio Pellegrino's team in the Superclasico.
The blue goalkeeper was one of the high points in the 'Derby' against ColoColo, which ended goalless for Pedrero. He drowned out the goal shouts of Esteban Paves and Ramiro Gonzalez with a good intervention.
In one of his Instagram stories, the college cast goalkeeper thanked the nearly 2,000 'Romántico Viajero' fans who attended the Macul venue for their support.
"Most of all… the stamina they had today," Campos wrote. Recall that the blue ballista was attacked by a flair from his fans late in the game.
I hope you can identify all these people by their clothes or something @Corocoro @CSDCorocoro pic.twitter.com/HzG0Jdwe4t

— Anti-Apes CC (@CcSimios) March 13, 2023
Luckily, this attack didn't have much physical impact on the 'Blue' faction that was present in the Magallanes del Monumental sector.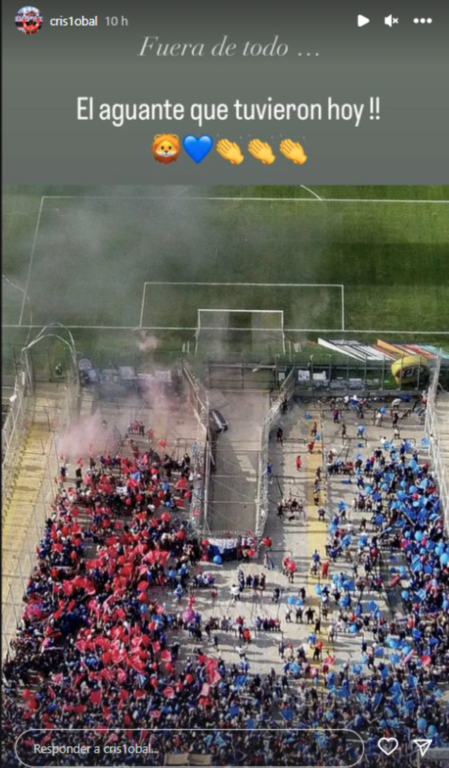 serious.some sympathizers #corocoro Fireworks are launched towards the audience #Udechili In the Magallanes sector… pic.twitter.com/pIeWaaFAB3

— GOAL Chile (@GoalChile) March 13, 2023
Source: Biobiochile