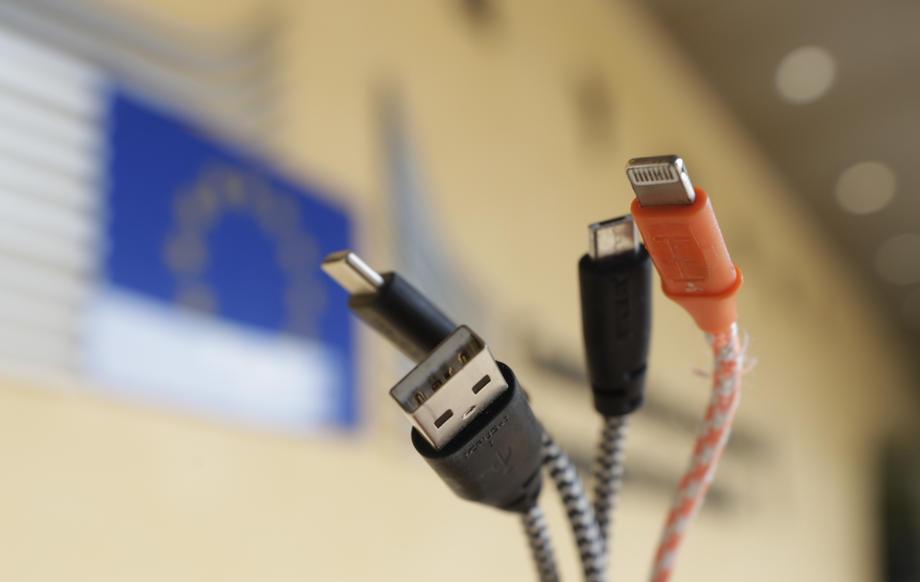 More than 400 million new mobile phones and other small devices are sold in the EU every year
The European Parliament has adopted a directive according to which a single charger for portable electronic devices such as mobile phones, tablets and cameras will come into force in the European Union by the end of 2024. A USB-C type charger will be used.
A proposal which, according to the European Commissioner, Margrethe Vestager and MEPs friendly to consumers and the environment, the European Parliament in Strasbourg supported it with 602 votes, 13 MEPs were against, and eight abstained. The introduction of a single charger will make life easier for Europeans, as there will be no more unused chargers piling up in drawers, nor will there be a need to buy a charger for each device separately, Vestagar emphasized in the discussion.
"Today is a big day for consumers and for the environment," said the Maltese MEP Alex Agius Saliba (S&D), who was the main negotiator of the European Parliament in negotiations with the European Commission and member states.
More than 400 million new mobile phones and other small electronic devices are sold in the EU every year. Discarded and unused chargers account for approximately 11,000 tons of electronic waste per year, he noted.
Under the new rules, consumers will no longer have to buy a new charger every time they buy a new smartphone, camera, laptop or any other device, he illustrated. The unified charger is thus becoming a reality in the EU, and we hope to inspire the rest of the world to do the same, he added.
Most problems for Apple
Portable electronic devices that will be sold in the Union will have to be equipped with a universal USB-C connector by the end of 2024, despite the opposition of the American technology giant Apple.
The directive, on which a consensus was reached in the EU in less than a year, also harmonizes fast charging technology and provides consumers with clear information about charging characteristics. In addition, it allows consumers to choose whether they want to buy new equipment with or without a charging device.
As a result of these new obligations, more charging devices will be used again, and consumers will be able to save up to 250 million euros per year on unnecessary purchases of charging devices, MPs emphasized in the debate.
Source: Rtvslo