This Wednesday, the Nobel Prize finally finished announcing its scientific winners. This corresponds to the categories of Medicine, Physics and Chemistry. Winners in literature, peace and economics will be announced in the remaining weeks.
From Monday, October 3 The personalities to be awarded at the 2022 Nobel Prize have been announced, and the first half falls under science which has categories for medicine, physics, and chemistry.
first on monday The Nobel Prize in Medicine has been announced and awarded to Swedish biologist Svante Pääbo. "For his findings on extinct human genomes and human evolution," the organization claims.
especially genetic experts Succeeded in decoding the Neanderthal genome for the first time , the extinct ancestor of modern humans. In addition, he also discovered an unknown hominin known as "Denisova".
According to the Nobel laureate's official Instagram account, Pääbo learned about the award "over a cup of coffee" and it was with his wife, Linda Vigilant, that he first shared his experience. captured an image of that moment.
Three people win the 2022 Nobel Prize in Physics
The winners of the Nobel Prize in Physics were announced on Tuesday, and three scientists have won this year.is about Alan Aspect, John F. Crowther, Anton Seilinger.
Specifically, it was recognized for "experimenting entangled photons, establishing violations of Bell's inequality, and pioneering quantum information science."
your social contribution His Experiments on 'Entangled Quantum States' Leading the Development of New Technologies Based on Quantum Information .
Both Zeilinger and Krauser received the news from home, and Aspect was informed during a meeting at the Physics Department of the Academy of Sciences. The three of them sent a photo of a visibly heart-pounding moment.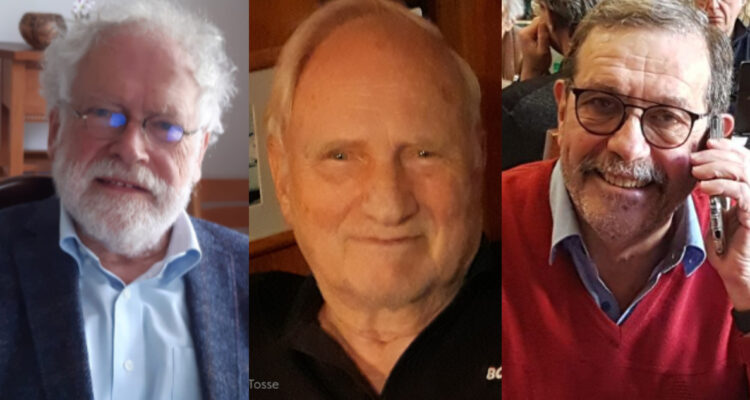 Won the Nobel Prize in Chemistry
Finally, this Wednesday it will be revealed who the scientist recognized by the 2022 Nobel Prize in Chemistry is. Carolyn R. Bertozzi, Morten Meldall, K. Barry Sharpless "Toward the Development of Click Chemistry and Bio-Orthogonal Chemistry"
Through the work of Barry Sharpless and Morten Meldall Laid the foundation for "Functional Forms of Chemistry: Click Chemistry" , they explain. That allowed them to combine molecular building blocks quickly and efficiently.
The concept of "click chemistry" is used to describe the process of chemical manipulation that allows small molecules to produce substances quickly and precisely.
Carolyn R. Bertozzi takes "click chemistry" to a new level and begins using it in vivo. .
A pioneer in click chemistry, Sharpless is only the fifth person in history to win the Nobel Prize twice. The first prize was awarded in 2001 for "Studies on chiral-catalyzed oxidation reactions".
Morten Meldal was working at the University of Copenhagen (Denmark) when he heard the news. The scientist left the office to a long round of applause from his colleagues.
Bertozzi, on the other hand, At a press conference, she said she was notified of the award early this Wednesday. In that instance, he also pointed out, "I'm sitting here and I can barely breathe."
Likewise, he said, "This Nobel Prize is an incredible boost for this scientific field and I feel very fortunate to be involved in the interplay between chemistry and biology." I commented.


Source: Biobiochile