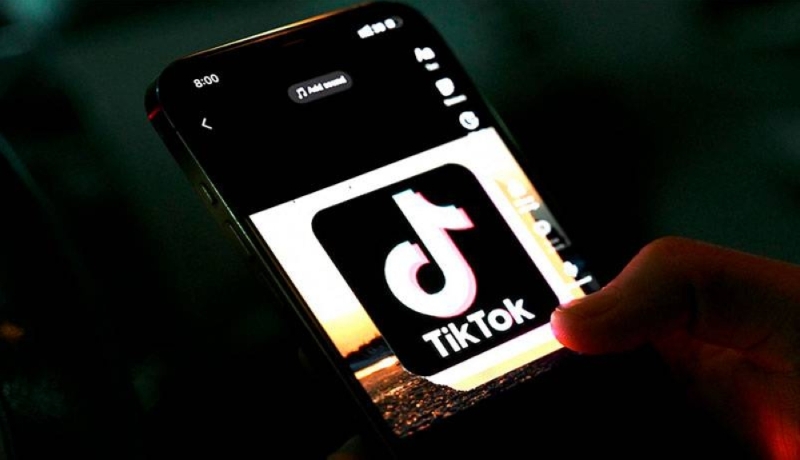 Reference image/AFP.
TikTok has a new update that allows users to filter which profiles can receive direct messages by choosing to receive messages from all users of the platform and choosing not to receive messages from any users. implemented.
The social network of Chinese origin is based on vertical short video content. However, the inclusion of new features to focus on direct messaging brings this "app" closer to other apps such as Instagram, where instant messaging is an important part of the platform.
As confirmed by Europa Press, in the new update, TikTok will expand its direct message configuration, allowing users to decide who can message them. One of the options allows you to receive messages from any profile, i.e. any of her TikTok users. This will show messages from profiles you follow in your regular inbox. Conversely, those of unknown users will appear in Message Requests.
Similarly, the platform will continue to use the default options prior to this update. With this option, you can receive messages from followers who also follow you, or from people who have been previously messaged to you.
Another option is "suggested friends", where users maintain the possibility of receiving messages from followers they follow. It also includes suggested contacts and Facebook friends. To receive messages from your Facebook friends, you need to sync your phone number.
Finally, TikTok also has a "Nobody" option that allows you to disable receiving private messages.
Therefore, to access these options, the user must[プロファイル]go into the tab[設定とプライバシー]then click[プライバシー]must be clicked. Within this menu[インタラクション]and finally[ダイレクト メッセージ]Select to see options to determine who can contact the user in a direct message.
In this way, the platform not only gives users more control over who can contact them, but it also extends security by avoiding receiving messages from unwanted profiles.
Source: Diario.Elmundo