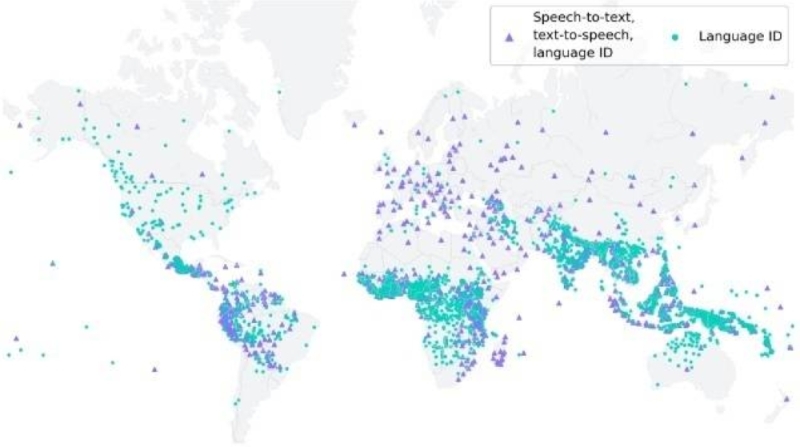 world language map
Meta is developing a suite of artificial intelligence models for preserving endangered languages ​​and is able to cover the 4,000 languages ​​already spoken around the world.
Massive multilingual speech model scales text-to-speech and speech-to-text technology from 100 languages ​​to over 1,100. The leap is similar to speech language identification, which already has 4,000. than before."
This is put forward by Meta, which on Monday shared news about an artificial intelligence model working to save the endangered language. Its purpose is to enable users to access information and use their device in the language of their choice.
To this end, as stated in a statement shared on our official blog, we have announced that we will make our model and code public so that the research community can collaborate on this task.
Similarly, he described an approach that he applied to work with large-scale multilingual speech models. This dramatically increases the number of supported languages. For this they turned to the Bible. Because the Bible has been translated into many languages.
Bible translations have been used for text-based language translation studies and are accompanied by publicly available recordings of readings. From these audios, Meta created a dataset of New Testament readings in over 1,100 languages, which provided an average of 32 hours of data per language.
To reach the figure of 4,000 languages, they also considered "unlabeled recordings of other Christian religious readings." Despite the religious content, the company makes sure that the models are not biased to create a more religious representation.
In the future, the company hopes to expand the number of languages ​​its large multilingual speech model can support and incorporate dialects.
Source: Diario.Elmundo