There is no consensus among members on Ukraine's status
The European Commission has proposed granting Ukraine candidate status for EU membership, said Commission Chairwoman Ursula von der Leyen. She issued the same recommendation for Moldova. The final decision must be taken by the leaders of the members of the Union.
European Commission to Member States "Recommends that Ukraine be given a European perspective and, secondly, that Ukraine be granted candidate status"said the chairwoman of the commission. "Ukraine has clearly shown a tendency and commitment to live up to European values ​​and standards. Even before the war, Ukraine was on the path to the European Union."
She went on to point out Ukraine's achievements to date, noting areas where the country still needs to be reformed, including the judiciary, and stepping up efforts to eradicate widespread corruption and curb the influence of oligarchs.
"A lot has been achieved, but important work remains," she explained, adding that she had already discussed this with the Ukrainian president Volodymyr Zelensky and members of the Ukrainian government. "We all know that Ukrainians are ready to die for the European perspective. We want them to live with us for the European dream," he said. the President emphasized.
Moscow has responded critically to the recommendation to grant Ukraine candidate status. As a spokeswoman for the Russian Foreign Ministry said Marija Zaharova, The West has long manipulated Ukraine's desire to join the European Union.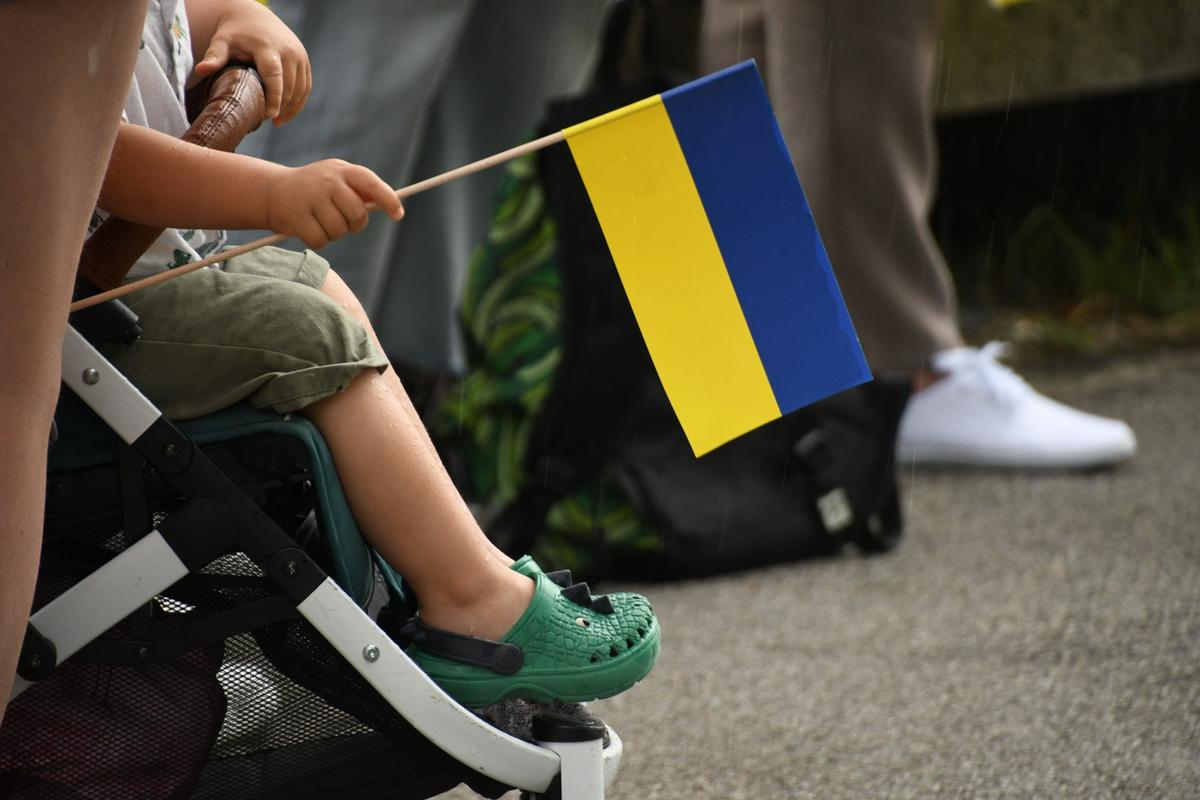 Speaking to reporters, Zakharova said she was convinced that Ukraine was a victim of Western manipulation, as it was in a deteriorating state despite promises. "For some reason, he's not getting any bright future, despite the promises getting sweeter and sweeter," he said. said Zaharova about Ukraine. "Why is this happening? Probably because it's an absolutely false message that has nothing to do with practice."
Members disagree about Ukraine

The commission's position will be discussed by the leaders of the 27 EU member states, who are due to decide on it next Thursday and Friday at a meeting in Brussels. There is no consensus among members on this issue.
Denmark and Portugal are expected to be the most restrained. Other governments, meanwhile, are in favor of granting EU candidate status to Ukraine, with some calling for conditions to be set. On the side that strongly supports the granting of this status to Ukraine are the eastern members.
Slovenian Prime Minister Robert Golob At Thursday's meeting with Ursula von der Leyen, he expressed clear support on behalf of Slovenia for Ukraine's candidate status for EU membership.
Von der Leyen said yes after meeting with Zelensky in Kiev earlier this month "The EU wants to support Ukraine on its European path", Zelensky, however, said that Ukraine's membership in the EU would be a symbol of European unity.
Proposal for candidate status also for Moldova
The Commission has proposed that Moldova be granted EU candidate status. Regarding this former Soviet republic, the President also assessed the achievements. Moldova in recent years "takes a decisive step towards reforms with a clear mandate for its citizens" and is "on the right reform, anti-corruption and European path"but it is "Moldova still has a long way to go"she warned.
Greater restraint on Georgia
Regarding Georgia, the commission was more reticent. She recommended that it be awarded to her "European perspective", which could lead to candidacy for membership if it implements several reforms. Georgia must now unite politically in order to pave a clear path to structural reforms and to the EU, she explained.
Never before has an opinion been given in such a short time on the candidacy for EU membership. Three Eastern European countries applied for membership shortly after the Russian invasion of Ukraine began in late February.
All three are part of the EU's Eastern Partnership, which has been working since 2009 to intensify political integration and economic integration with the six partner countries of Eastern Europe and the South Caucasus. They also have association and free trade agreements with the EU.
Source: Rtvslo