The Azot chemical plant in Severodonetsk is said to have been almost completely destroyed
Ukrainian President Volodymyr Zelensky announced that Ukraine intends to introduce visas for Russian citizens as of July 1. Russian President Vladimir Putin, meanwhile, has criticized Western sanctions, calling them unsuccessful and reckless.
He blamed Western countries for global economic woes, including rising food prices.
Western sanctions against Russia have had no effect, Putin said. "The economic 'blitzkrieg' has had no chance of success from the very beginning," Putin said in a speech and Economic Forum in St. Petersburg. "We are strong people and we can face any challenge."
Sanctions imposed by Western countries against Russia over its invasion of Ukraine he described as "crazy" in "reckless". According to him, the measures have also hit the European Union hard. He assessed the damage caused by sanctions against Europe and $ 400 billion.
Putin benefited applausewhen he reaffirmed his determination to continue "special military operation" in Ukraine, which, he said, has triggered a series of Western economic sanctions "without precedent". He accused Western countries of colonialism.
In his speech and the forum, which was attended by virtually no one from the West this year, was also critical of the US. He said they behave like "God's messenger and Earth ".
He also stressed that Russia's military operation in Ukraine is not the cause of global economic problems, and blamed Western countries for taking advantage of the situation to cover up their own mistakes."Rising prices, inflation, food problems, fuel prices (…) are the result of systematic errors in the economic policy of the current US administration and European bureaucracies,"Putin said in his speech, which lasted a good 70 minutes.
For the nearly four-month war in Ukraine, he reiterated that there was no alternative to it. "In the current situation, due to the growing risks and threats, Russia's decision to conduct a special military operation (…) has been forced and necessary,"he said. The West is ahead "literally filled Ukraine with its weapons and military advisers"he added.
The main goal of the invasion of Ukraine was to defend "our" nation in predominantly Russian Donetsk basinRussian soldiers in this province and eastern Ukraine, however, are fighting to defend the Russians "rights for secure development".
Putin also reiterated that Russia was not to blame for the blockade of Ukraine's grain exports and rising food prices, noting that "we are not the ones who mined the ports". He said Russia would ensure the security of grain exports if Kyiv cleared the sea mines.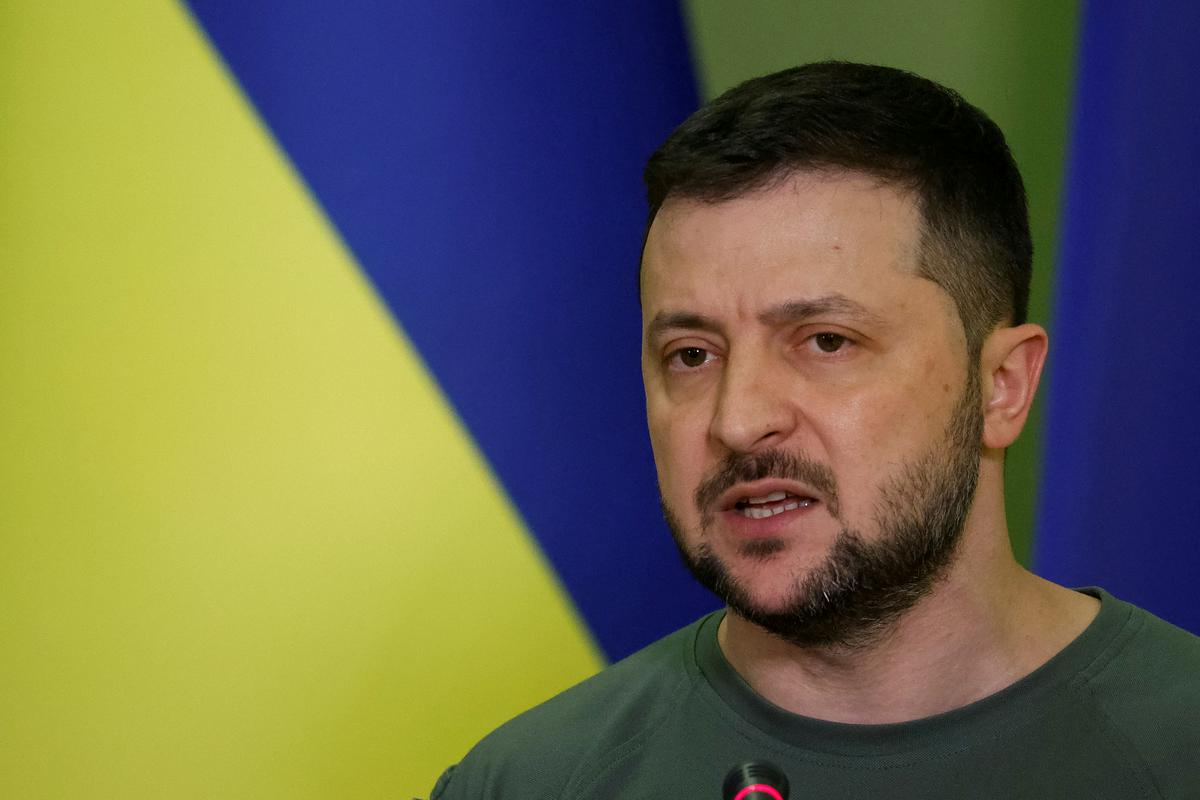 Ukraine introduces visas for Russians
Ukraine intends to introduce visas for Russian citizens on July 1. This will end the 30-year visa-free period for Russian citizens since the collapse of the Soviet Union in 1991. "Ukraine introduces visa regime for citizens of the Russian Federation," Zelenski said, adding that he expected a government decision on this today.
Head of the Cabinet of the President of Ukraine Andrew Jermak he said Ukraine decided on the move because of the Russian invasion, but also in order to step up its defense efforts. "Due to the scale of the war waged by the Russian Federation, we need to strengthen control over the entry of Russian citizens and ours territory. Security is a priority, " he declared Jermak.
Neighbors share a nearly 2,300-kilometer border, and many residents of both countries have relatives in another. The decline in the number of Russians traveling to Ukraine was already felt after the annexation of Crimea in 2014. Before that, in 2013, just under 11 million Russians visited Ukraine, while a year and a half later only one and a half million went there.
Between 2015 and 2019, that number dropped and 1.5 million, and after the start of the pandemic in 2020, not even half a million people came to Ukraine, said a spokesman for the Ukrainian Border Guard Andrei Demchenko.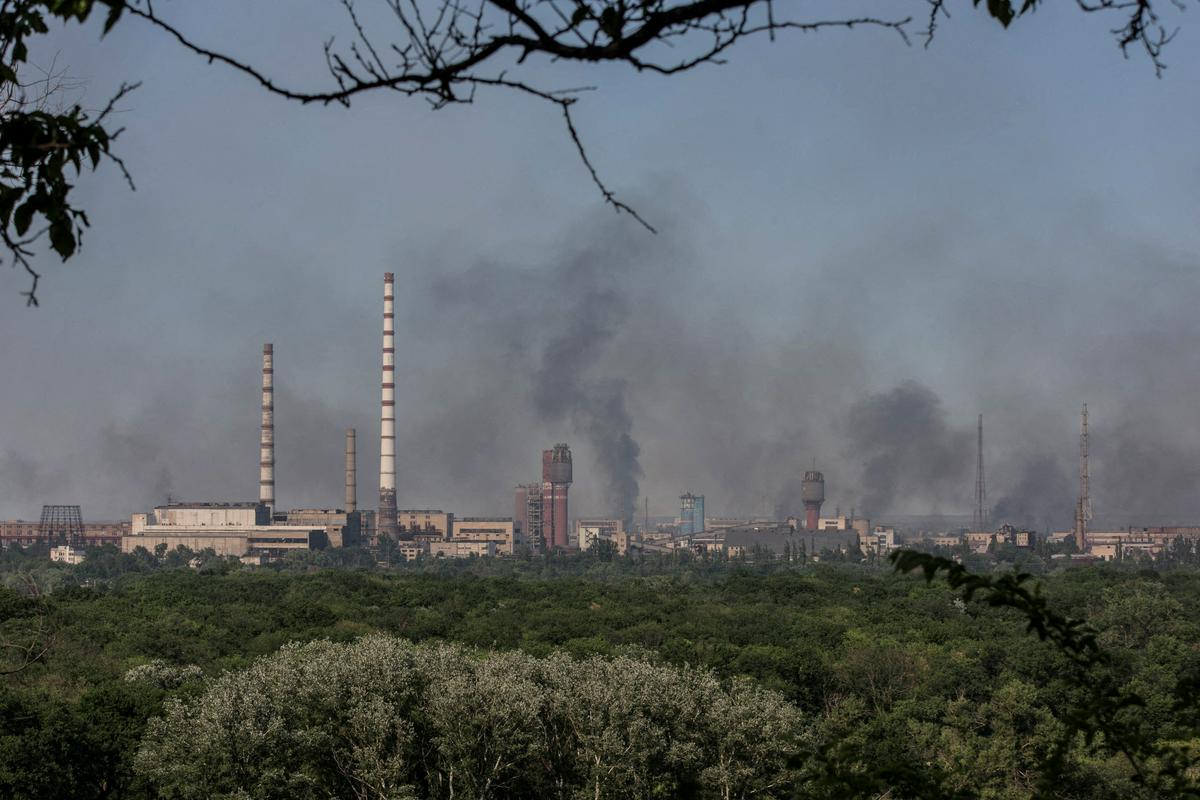 Chemical factory
Nitrogen

almost completely destroyed

So is the governor regions Lugansk Sergey Bagpipesj as the Ukrainian General Staff noted that intense clashes to control Severodonetsk continue and that Russia and the area has already sent additional artillery.

According to the General Staff, Ukrainian forces repulsed Russian attacks and the village of Zolote, and the Russian offensives against the city were also unsuccessful Slovyansk in the village The Virgin.

The Russian army, meanwhile, has occupied all residential areas in the city Severodonetsk. It also continues to strive to capture the city's surroundings Dangerousto then encircle from the south Severodonetskaccording to British intelligence.

Ukrainian defenders c Severodonetsk they have now consolidated in the industrial zone around the chemical plant Nitrogen. Attempts to evacuate civilians from the factory have so far been unsuccessful.

"Due to the constant shelling and clashes, it is impossible and physically dangerous to leave the factory," he warned Bagpipes adding that only a complete ceasefire will allow the safe evacuation of hundreds of civilians hiding in the factory. According to him, there are 568 people in the factory, including 38 children.

Meanwhile, the Ukrainian General Staff also reported on Russian airstrikes in the direction AudiencesRussian shelling and southern Ukraine and border honey regions Kherson in Mykolaiv and Ukrainian airstrikes and Russian positions there.

In the Russian shelling of a residential neighborhood in the city Mykolaiv at least two people were killed and 20 were injured, the governor said regions Vitaly Kim adding that children were among the wounded. Four multi-storey flats and some infrastructure facilities were damaged, and rescue work is still ongoing.

British intelligence says that despite polls showing that most Russians support the war in Ukraine, a large proportion of the Russian population is still active and passive expresses its opposition to the invasion. On the side of the Ukrainian armed forces, for example and reports are also being fought by the Russian-made Legion of Freedom for Russia military unit.

Skepticism about the war is also high among the business elite and oligarchs. As many as 15,000 millionaires have been trying to leave Russia since the invasion began, according to British intelligence.
Macron conditions his visit to Moscow with "Putin's moves"
French President Emmanuel Macron during his visit to Kiev, he also spoke about the possibility of his visit to Moscow and negotiations with the Russian president Vladimir Putin. It's France and side of Ukraine, he said, but also wants to avoid escalation.
"I think the trip to Russia requires meeting certain conditions or President Putin's moves. I will not go there just like that," said Macron for French television TF1, according to the German portal Deutsche Welle.
Ukrainian President Volodymyr Zelensky but he asked if Putin was at all "ready to hear anything" and whether talking to any world leader would change his thinking.
Macron last visited Moscow on February 8, just over two weeks before the Russian attack and Ukraine, and has spoken to Putin several times since then.
The French president defended his statement in Kiev that the West should not humiliate Russia. He explained that France made this mistake with Germany after the First World War and with it "lost peace"as World War II followed.
The U.S. confirmed the capture of a third American
Meanwhile, the U.S. State Department confirmed the capture of a third U.S. citizen in Ukraine. According to CNN, this is a former Marine Grady Kurpasia. His wife said she last heard from him between April 23 and 24.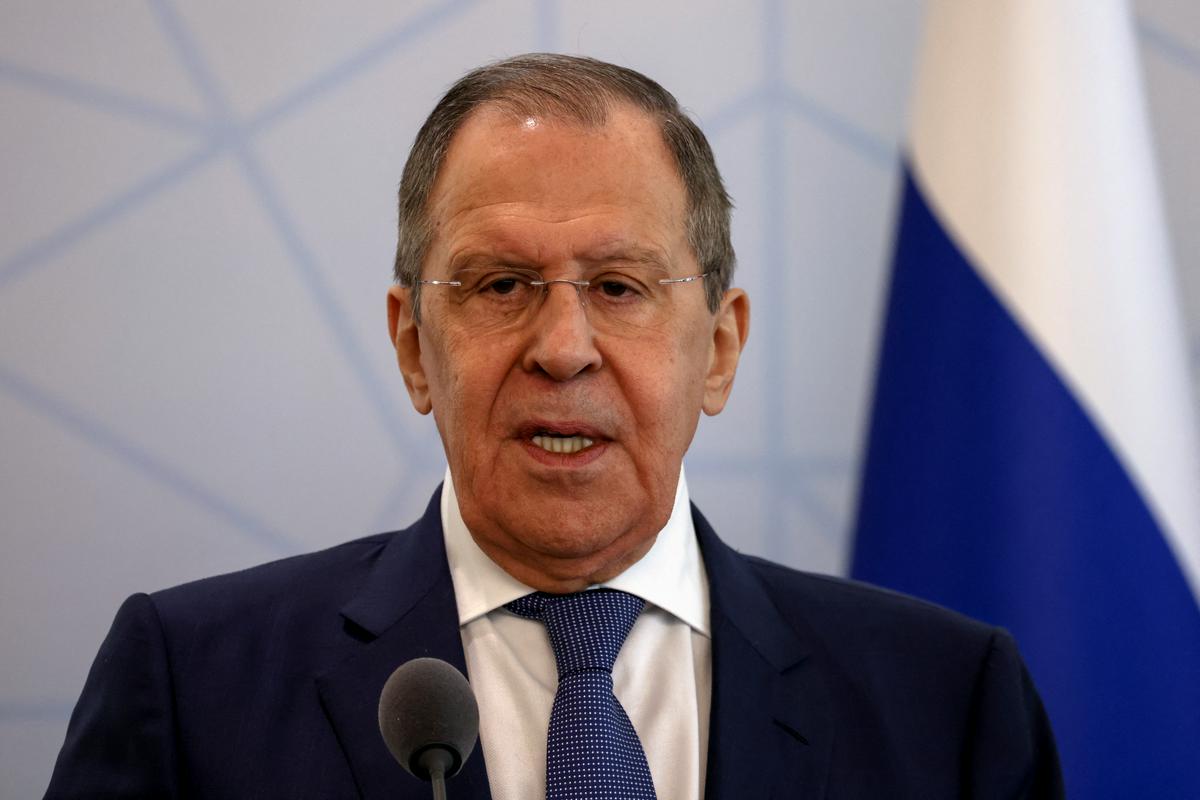 Lavrov: That the West dragged Ukraine into NATO was a criminal act
Russian Foreign Minister Sergei Lavrov said in an interview with the BBC that Russia "declared a special military operation"whereas it could not otherwise explain to the West that it was dragging Ukraine into NATO, "criminal act".
In the interview is Lavrov, who otherwise claims that Russia "did not attack Ukraine"reiterated the Kremlin's official thesis about the Nazis in Ukraine as one of the reasons for the war.
A BBC journalist quoted Lavrov as a UN report on events in a Ukrainian village Jagidne v region Chernigov, who says they are "Russian forces forced 360 residents, including 74 children and five people with special needs, to spend 28 days in the basement of the school, where there were no toilets, water and 10 elderly people died.".
"It's a fight against the Nazis," the journalist asked the Russian minister. Lavrov replied that it was "great pity", that international diplomats "including the UN High Commissioner for Human Rights, the UN Secretary-General and other UN representatives, under pressure from the West". As he said, these people "very often use to highlight fake news spread by the West ".
"So Russia is immaculately clean?" Lavrov was asked by a journalist. "Russia is not immaculately pure. Russia is what it is. We are not ashamed to show who we are," replied the 72-year-old Lavrov. Since the beginning of the Russian attack and Ukraine almost four months ago, thousands of civilians were killed in Ukraine, entire cities were completely destroyed, millions of Ukrainians had to flee their homes and the country.
Regarding relations between Russia and the United Kingdom, Lavrov said yes "no more room for maneuver". "So Johnson (Prime Minister Boris Johnson, op. cit.) as Truss (Liz Truss, Secretary of State, op. Cit.) they openly say that we should defeat Russia, that we should get rid of it and knees. Well, come on, do it, " said Lavrov.
Lavrov accused the BBC of not reporting on the suffering of civilians and Ukrainian territories controlled by pro-Russian separatists for bombing Ukrainian forces over the past eight years. The journalist replied that the BBC had repeatedly asked the separatist leadership of these region for permits to enter and review the events, but that they were never allowed to do so.
Source: Rtvslo