Europe in the grip of a heat wave
Europe is facing a record heat wave. It is particularly severe in France, where authorities in the Gironde department around Bordeaux have banned all outdoor events, including concerts and major rallies.
On Thursday, 40 degrees and more were measured in some parts of France, which is much earlier than usual, and temperatures are expected to v reached a climax on saturday. Spain, Italy and the United Kingdom are also in the grip of the heat wave. Scientists say that due to global warming, periods of intense heat are becoming more frequent and longer.
Areas v department Gironde have decided that public events, including those on Resistance Day on June 18, will be banned from Friday "until the end of the heat wave". Events are also prohibited v indoors where there is none climatic cooling. However, private celebrations such as weddings will still be allowed, the BBC reports.
"Everyone's health is currently at risk," said a representative of the local authorities Fabienne Buccio. The French Ministry of the Interior has warned people to be above all careful and do not expose to sun and heat. The French Hydrometeorological Institute said it was so early v never before have such high temperatures been measured by air masses from North Africa.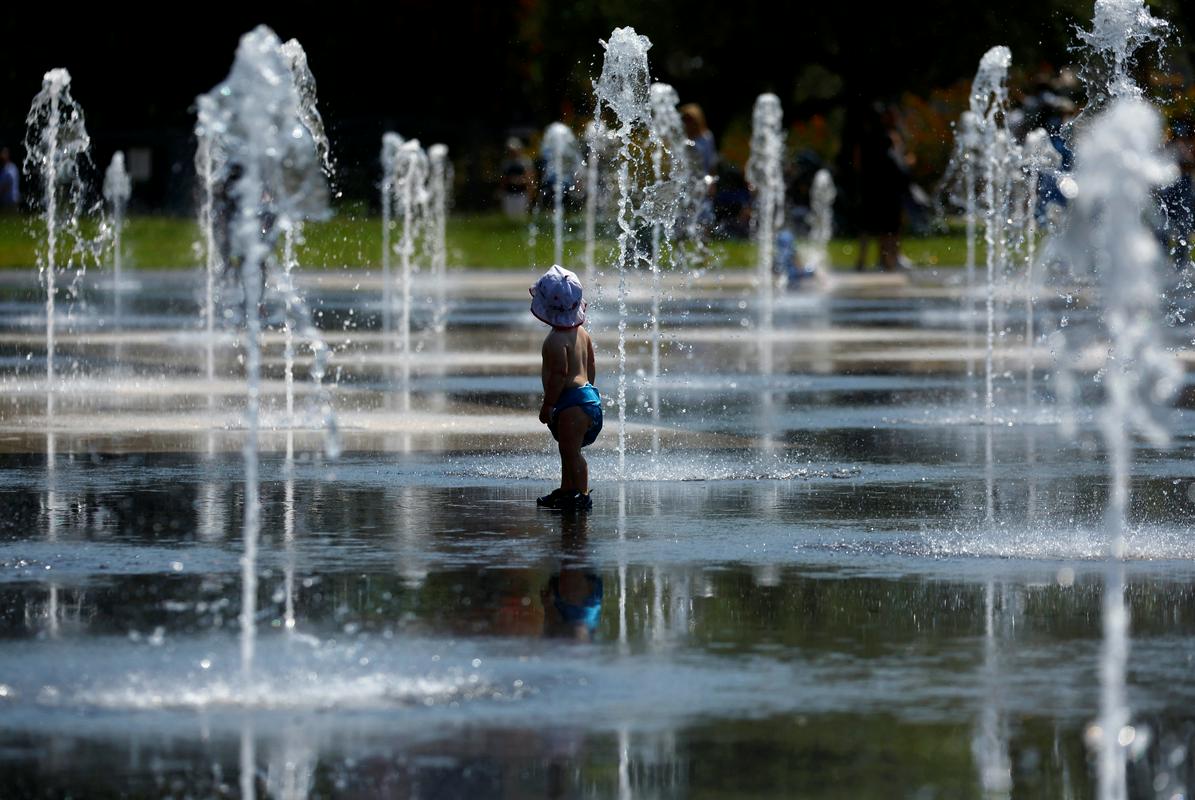 In Paris, mercury could rise to 39 degrees, warning of the danger of forest fires due to the drought. "I'm 86 years old, I was born here, but I think it's the worst heat wave I've ever experienced," she told AFP Jacqueline Bonnaud from Toulouse in the south of France. Due to the increased use of air conditioners and fans, France now has to import electricity from neighboring countries.
Records
v

Spain, Italy, England …

In Spain, where they have had the hottest May since the turn of the century, temperatures are expected to rise to 43 degrees this weekend. Forest fires are reported from Catalonia, v Italy has a water level v the largest river, the Po, is so low in some places that locals can walk in the middle of the riverbed, and shipwrecks from World War II emerge from it.

Mercury is expected to rise to 33 degrees in the south of England, and a health warning has been issued for London due to the heat.

Extreme heat otherwise v these days it is not limited to Europe, v on Wednesday, a third of the U.S. population was advised not to stay outdoors due to record temperatures. They are in India v Delhi has been measured at least 42 degrees Celsius for 25 days.
Source: Rtvslo