A fierce battle is taking place for Severodonetsk
Leading negotiator from Kiev David Arahami stated that there will be no peace talks with Russia until the end of August, as a counterattack will be carried out earlier. Violent clashes are taking place in Severodonetsk, NATO estimates the war could last for years.
Peace talks between Ukraine and Russia have stalled for now. At the end of March, Kyiv showed readiness to resign from NATO membership in exchange for security assurances from the international community. Russia is also demanding the so-called deminization of Ukraine and the transfer of territorial territory in the Donetsk and Luhansk basins to Russia.
Ukrainian negotiator David of Araham said in an interview with Voice of America that there will be no peace talks with Russia until the end of August, as a counterattack will be carried out sooner. He did not release details.
Then: The war could last for years
The fate of the war in Ukraine is still unclear, but he is NATO Secretary General Jens Stoltenberg told Bild it could take years. "We have to come to terms with the fact that the war could last for years. Our support for Ukraine must not be compromised, even if the costs are high. And by that I mean not only the cost of war, but also the rising prices of energy and food. "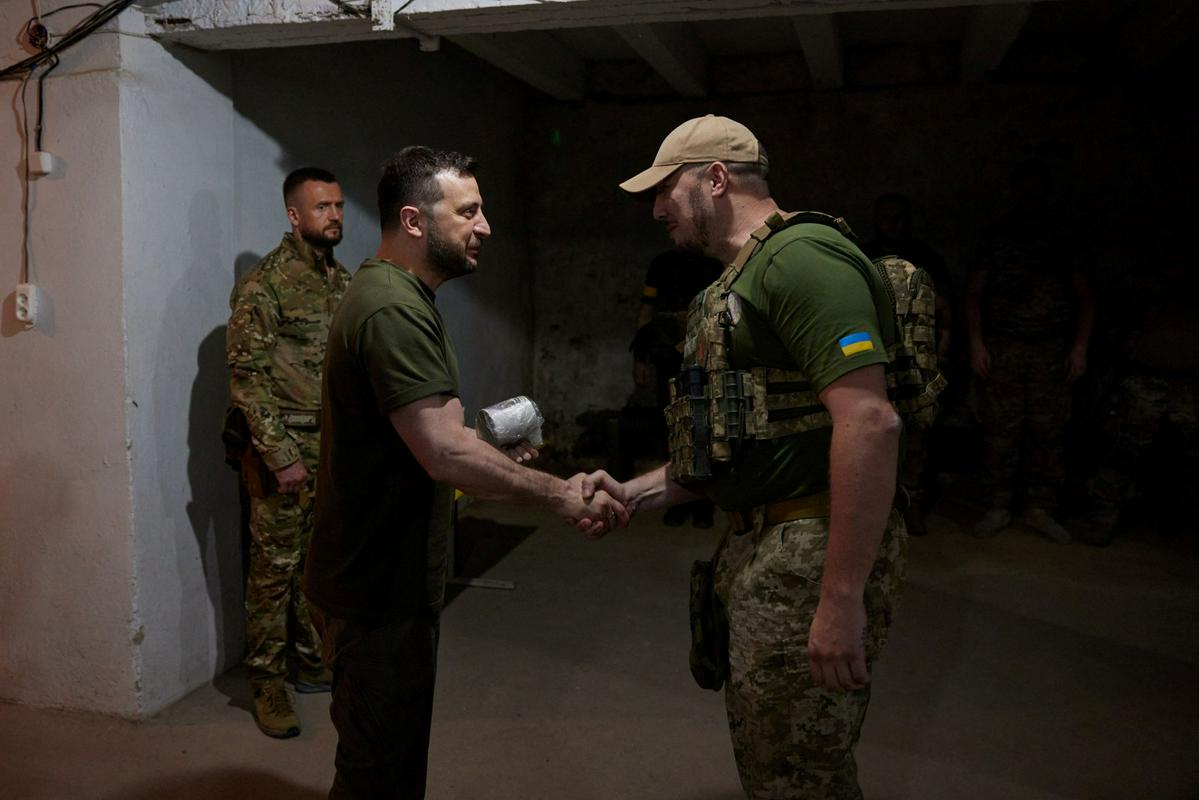 Battle of Severodonetsk
Meanwhile, Russian forces have sent several reserve troops to Severodonetsk to take over the city in eastern Ukraine.
"Today, tomorrow or the day after tomorrow they will use everything they have, because there are already so many of them, they have a critical mass"Lugansk Region Governor Serhiy Gaidai said. An explosion was reported from the city on Saturday.
An attack on the city of Donetsk is also expected on Saturday, in which five civilians were killed and 12 were injured, local authorities said.
An alleged attack on the Izium gas station, which is said to have caught fire, has been reported from eastern Ukraine. Russian forces have also airstrikes to destroy a fuel depot in Novomoskovsk, a city in the east of the country, with three wounded.
Commander Azovstal transferred to Russia
Russia's Tass news agency reported that the two commanders-in-chief of the Ukrainian Azovstal battalion in Mariupol were Svyatoslav Palamar in Sergius of Volyn, transferred to Russia. Other captured Ukrainian fighters are also said to have been transferred to Russia, their fate unknown.
However, the Russian Ministry of Defense announced on Saturday that 74 "mercenaries" from Croatia had been killed in Ukraine, who were fighting against Russian forces. The Croatian Foreign Minister finds this information "incredible".
The Pentagon would send new missiles
The American portal Politico reports that the US Department of Defense is considering a new shipment of eight high-capacity missile systems to Ukraine. The decision should be taken "according to the needs of Ukraine".
Source: Rtvslo