Slovenian Ombudsman Peter Svetina called for an appropriate migration policy
The number of people around the world who have had to leave their homes has exceeded 100 million for the first time, on World Refugee Day, which this year highlights the right to seek security, the United Nations High Commissioner for Refugees (UNHCR) warns.
The purpose of World Refugee Day is to shed light on the rights, needs and dreams of refugees and to mobilize political will and resources so that refugees can not only survive but also live with dignity. Every human being on the planet has the right to seek safe refuge.
UNHCR notes that at the end of 2021, there were 89.3 million displaced people worldwide. Due to the sharp increase in the number of refugees due to the war in Ukraine, the number of displaced people exceeded 100 million for the first time in May this year.
The UN Children's Fund (Unicef) reports that at the end of 2021, 36.5 million children were fleeing conflicts and other crises around the world. Among them were 13.7 million children of refugees and asylum seekers and almost 22.8 million children seeking refuge within their country.
UN High Commissioner for Refugees Filippo Grandi recalls that the war in Ukraine, in addition to its immediate consequences, also makes it more difficult to respond to crises, as it has dealt a severe blow to international cooperation. However, friction between countries could weaken the already low level of financial assistance in resolving many crises.
Slovenian Ombudsman Peter Svetina on the eve of World Refugee Day, called for an appropriate migration policy and adherence to the concept of integration. He stressed that this day is an opportunity to understand their hardships and efforts to return their lives to normalcy.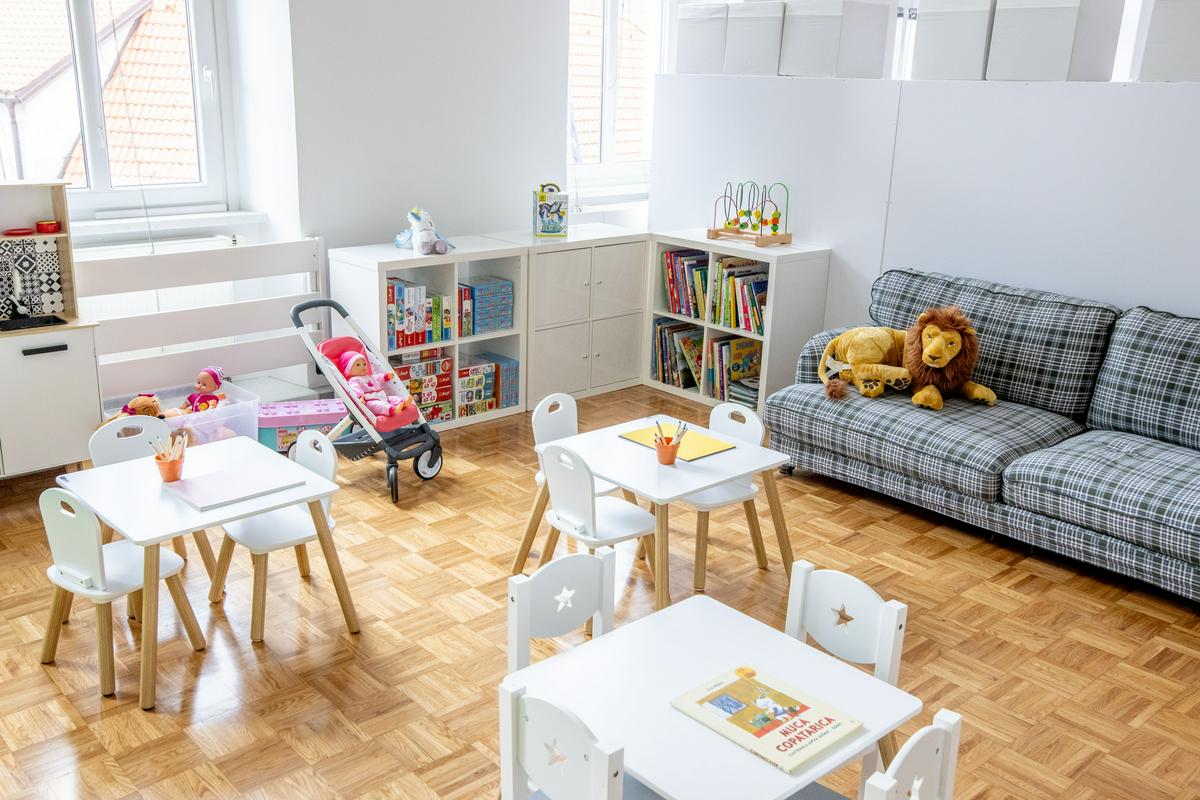 There are about 5,500 Ukrainian refugees in Slovenia
Europe is also shaken by a new refugee crisis. More than 6.5 million people have already left Ukraine due to Russian aggression. Approximately 5,500 Ukrainian refugees sought refuge in Slovenia. Most of the people who fled to Slovenia from Ukraine live with friends and relatives, Radio Slovenia reported. Lucija Dimnik Rikić. For them, finding a home is one of the biggest challenges.
"Finding housing for foreigners, especially for refugees, is very demanding. The market is very busy and then refugees are always the last ones who can get housing in the market," he said Primož Jamšek from Slovenian Philanthropy.
Access to housing, employment, health care and also financial assistance gives them the status of temporary protection, which has so far been granted to about 4,400 Ukrainians. According to Jamšek, many have found themselves in financial difficulties, as the Office for Care and Integration has not yet paid them financial assistance. As he points out, refugees do not come only from Ukraine. "Like every spring, the number of applications for international protection has increased this spring. Capacities have gone overboard."
World Refugee Day was first celebrated on 20 June 2001, commemorating the 50th anniversary of the 1951 Refugee Status Convention. It had previously marked Refugee Day in Africa, but was officially declared World Day by the General Assembly in December 2000.
Bobnar: Slovenia strives for safe migration
Minister of the Interior Tatjana Bobnar In a message on the occasion of World Refugee Day, she wrote that Slovenia was striving to formulate an effective humanitarian and secure migration policy.
According to her, the first outlines of the new national migration strategy are already emerging at the ministry, which, according to her, is guided by respect for fundamental freedoms and human rights and ensuring security for all. "What will guide us in this? On the one hand, respect for fundamental freedoms and human rights, and on the other, ensuring the highest possible level of security for all. And yes, both are possible: human rights and fundamental freedoms, including personal dignity, and security for all. without distinction, " she stated.
According to her, international protection must be provided to everyone who is entitled to it – without exception. "Let's not forget that behind every process people stand: each with their own life story, their own fears and longings," she added.
"Everyone who runs away is just looking for a new and safe home. He had to leave his own – not through his own fault – either because of war and persecution or because of the threat to his own life or freedom. , " wrote Bobnar.
In 2021, 49 percent more applications
The ministry explained on the day that in 2021 the number of applications for international protection increased by 49 percent compared to 2020 and 100 percent compared to the average of the last five years. Data for 2022 show that in the period from 1 January to 31 May, the number of applications increased by 248 percent compared to the same period last year. In 2021, 5,301 applications for international protection were filed, and by 31 May this year, 3,023.
In 2021, international protection was granted to 17 people, all of whom were granted refugee status. This year, due to the war in Ukraine and the care for refugees at the EU level, the Temporary Protection Directive was adopted for the first time, adopted in 2001. The government adopted a decision on March 9 to introduce temporary protection for displaced persons from Ukraine in Slovenia. The procedure for temporary protection is faster and simpler than for international protection, as the basic purpose of the status is to provide care for displaced persons from Ukraine as soon as possible and to exercise their rights. According to administrative units, 7,834 applications for temporary protection had been registered by 4 June and 4,472 decisions had been issued in these proceedings.
Source: Rtvslo