He reiterated that European sanctions against Russia were not to blame for the food crisis
Ukrainian President Volodymyr Zelensky estimates that Russia will step up attacks this week as the EU discusses granting Ukraine candidate status. Josep Borrell called the Russian blockade of Ukrainian ports a war crime.
"Obviously we can expect an intensification of Russian hostile activity this week. We are preparing. We are ready,"Zelenski said in a night address. As is known, the European Commission on Friday recommended that Ukraine be granted candidate status.
"Since 1991, there have been few such fateful decisions for Ukraine as the one we are waiting for,"added Zelenski and expressed his belief that"only a positive response in the interest of the whole of Europe ".
The granting of the status will be discussed at the summit on Thursday and Friday by the leaders of the 27 member states. The accession process itself will take several years, as the top leaders of the union have repeatedly pointed out, as Ukraine must go through the same process as all other countries.
Russian President Vladimir Putin said on Friday that Russia has "nothing against" Ukraine's EU membership. Kremlin spokesman Dmitry Peskov He said that Russia was closely following developments in the EU, especially the strengthening of defense cooperation between the Union's member states.
Borrell called Russia's blockade of Ukrainian ports a war crime
High Representative of the European Union for Foreign Affairs and Security Policy Josep Borrell today described Russia's blockade of Ukrainian ports, which severely hampers grain exports from Ukraine, as a war crime. He stressed that Russia will have to answer if it continues to block grain exports. Borrell backed United Nations efforts to lift Russia's blockade of Ukrainian ports. He explained that the talks within the UN were progressing, and expressed confidence that an agreement would be reached in the end. "It's impossible to imagine that millions of tons of wheat remain blocked in Ukraine while people elsewhere in the world suffer from hunger. This is a real war crime, so I can't imagine it going to last long." Borrell said upon arriving at today's meeting of EU foreign ministers. He reiterated that European food sanctions against Russia are not to blame for the food crisis, as Moscow claims, as they do not apply to food and fertilizers. He warned that millions of people will have nothing to eat this week. "The war will have dramatic consequences for the world. We call on Russia to unblock ports," he said. said Borrell. Also the French Foreign Minister Catherine Colonnawhose country currently holds the presidency of the EU Council, emphasized that "Russia must stop playing with global hunger." "The blockade of grain is dangerous for stability in the world, "she said upon arriving at the meeting of foreign ministers.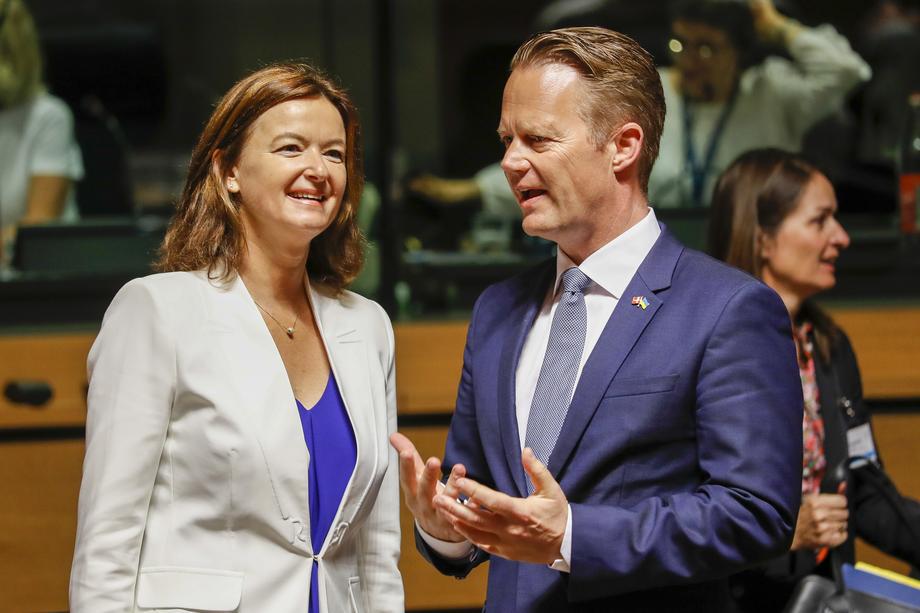 Fighting in eastern Ukraine continues
The Russian side announced on Sunday that it had occupied Metjolkin, a village on the outskirts of Severodonetsk. Russia's Tass news agency reported that many Ukrainian soldiers had surrendered there. The Ukrainian military said Russia had had some success in the area. Luhansk Governor Sergei Gaidai said on Ukrainian television that the Russian attack on Toshivka, about 35 kilometers south of Severodonetsk, "Somewhat successful." Tass quoted the assistant interior minister of the self-proclaimed Luhansk Republic as saying that Toshivka had been liberated.
According to the mayor of Severodonetsk Oleksandra Struka Russian units control about two-thirds of the city, most of which is residential. "I hope the city will endure once it has the upper hand in arms, and it will be able to be liberated without the residents having to leave it first." Russian shelling continues in Lisichansk, a twin city. "People are dying in the streets and in shelters," said Gajdaj. Reuters could not independently verify the allegations.
Russia's Defense Ministry said in the second largest Ukrainian city of Kharkov, their Iskander missile systems destroyed recently supplied weapons supplied to Ukraine by Western countries. Ukraine's interior ministry said Russian forces were trying to move closer to the city, shifting the war's main battlefield.
The governor of Russia's Bryansk region said the border village of Suzemka was bombed from northern Ukraine, injuring one person and damaging a power station.
According to the Ukrainian General Staff, the Russian side has deployed an anti-aircraft division in Bryansk and sent up to three tactical battalions to the Bryansk area and the neighboring Kursk region. According to them, Russian troops are also trying to prevent Ukrainian troops from advancing towards the border.
In southern Ukraine, the supplied weapons helped Ukrainian forces penetrate 10 kilometers towards Melitopol, which is controlled by Russian forces, the mayor said.
Source: Rtvslo