The investigation will last two years
Denmark and Greenland have launched a joint investigation into the contraceptive practices that Danish doctors have been carrying out on Greenlandic Inuit for many years. Doctors inserted intrauterine devices into thousands of Inuit girls and women in the 1960s and 1970s.
Among the aforementioned girls, there was also a 60-year-old today Naja Lyberth, which, at the age of 13, after a routine school medical examination, the doctor sent her to the hospital to have an implant inserted.
"I didn't really know what it was because he never explained the process to me or asked for my permission," Lyberth, who was then living in Maniitsok, a small town on Greenland's west coast, told the BBC. "I was afraid. I couldn't tell my parents. I was still a virgin. I hadn't even kissed a boy yet."
"I remember the doctors in white coats, maybe the nurse was there too. I saw a metal frame on which I had to spread my legs. The whole thing was very scary."
Lyberth says that the doctors never asked her parents for permission, and they sent other of her classmates for the same procedure, but they didn't talk about it because the whole thing was too much of a shock for them. Lyberth has set up a Facebook page where victims of this forced contraception can share their experiences and help each other process the trauma. More than 70 women have already joined the group.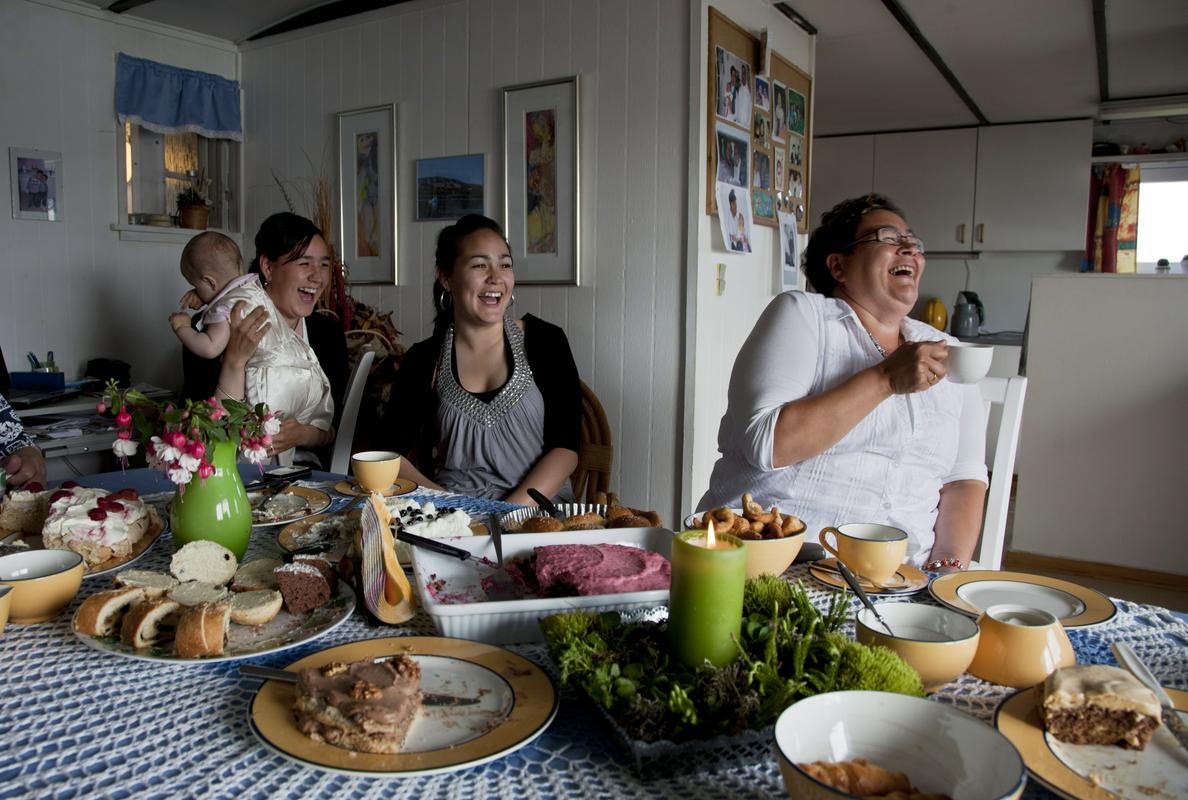 Contraception for half of Greenland women
Journalistic podcast investigation Spiral campaign got her hands on files that indicate that between 1966 and 1970, approximately 4,500 women and girls (half of all Greenlandic women of childbearing age) had an IUD inserted in Greenland. The procedures were performed until the mid-1970s, but it is not clear how many of these women were actually explained the procedure or obtained their consent.
Among them were 12-year-old girls, several of whom say that no one explained the procedure to them. There are also quite a few who have never been able to conceive, for which they blame the implant. "So many women have contacted me. It seems that the younger the girls were, the more complications they had after the implant," said Lyberth.
Arnannguaq Poulsen inserted the insert at the age of 16, when she fucked in a boarding school for Greenlandic students on the Danish island of Bornholm in 1974.
The dark remnants of colonial mindsets
Soeren Rud, historian at the University of Copenhagen, believes that the motive for inserting the stake was partly financial and partly the result of colonial attitudes. "There is an obvious interest in trying to limit population growth. This reduces the difficulties of finding accommodation and health care for the indigenous people," he said.
Another impetus for this type of contraception was the high proportion of single mothers. Doctors even wrote about the IUD in magazines and called it a great success. Data show that after this practice began, the number of births in Greenland was halved in just a few years.
Katrina Jakobsen was 12 years old when she had an insert inserted, which she wore for almost 20 years, suffering severe pain and complications. Finally, her uterus had to be removed and she never had children. "It had a big impact on my life. I never told anyone about it. I always thought I was alone in this."
Genocide investigation?
Today, IUDs are small and T-shaped, but the original models from the 1960s were much larger and Sa-shaped. Gynecologist from Nuuk Aviaja Siegstad told the BBC that such models caused more bleeding, pain and increased risk of infection in women who had never been pregnant before. In the 1990s, Siegstad and her colleagues came across quite a few women who had trouble getting pregnant and didn't even know they had an implant. Some had it inserted after an abortion.
The Greenland Council for Human Rights has already reacted strongly and called for an investigation. "We have to investigate to find out if it is actually genocide," said the president of the council Qivioq Loevstroem.
Greenland's Minister of Health Mimi Karlsen she said that it was imperative that Greenland also participate in the investigation in order to "get to the bottom of things". The joint investigation is expected to last two years.
The scandal comes after a series of other controversial incidents that have put Denmark's historic relationship with Greenland under scrutiny. In March, Denmark apologized to six Inuit who were separated from their families and sent to Denmark in the 1950s as part of a failed social experiment. The government also paid them compensation.
In the summer, Greenland's parliament approved the creation of a separate commission to examine Danish decolonization after 1953.
Source: Rtvslo