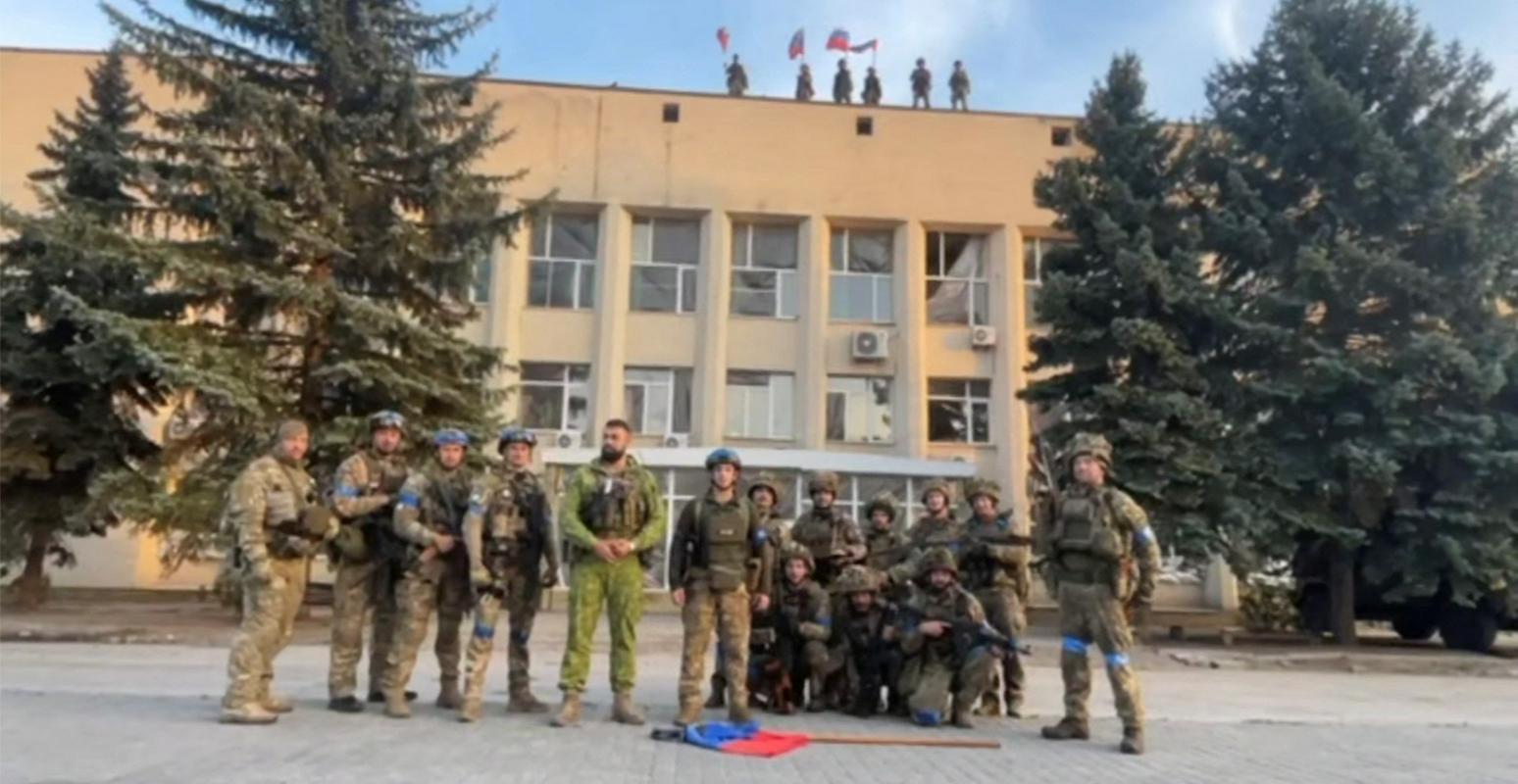 Russia is experiencing setbacks in the east of its neighboring country
After Russian forces withdrew from the strategically important city of Liman in eastern Ukraine's Donetsk region, Ukrainian President Volodymyr Zelensky announced that Kyiv would take control of additional territories next week.
"Several Ukrainian flags have flown this week in the Donbass (the Donetsk Basin, which consists of Donetsk and Luhansk regions). There will be more in the next week," Zelenski assured in his evening address on Saturday.
Shortly before that, the Ukrainian Ministry of Defense announced that its forces were entering the city of Liman and published a video of soldiers with the Ukrainian flag raised. The Russian side has confirmed its withdrawal from the city, which it has maintained control of since spring.
Governor of Luhansk Sergij Gajdaj meanwhile, he called the liberation of Liman in Donetsk one of the key factors for taking control of the lost territory in Lugansk as well.
Zelensky predicted that Russian soldiers will continue to lose their lives as long as the president is in power Vladimir Putin. "Until you solve the problem with the one who started it all, who started this senseless war against Ukraine, you will be killed one after another," he said, calling the war a historic mistake for Russia.
Russia has suffered a series of military setbacks in recent weeks in eastern and southern Ukraine, where Ukrainian forces are waging a violent counter-offensive.
Following referendums that are not recognized by the international community, Russia annexed four Ukrainian regions – Donetsk, Luhansk, Zaporozhye and Kherson – and now treats them as Russian territory, despite harsh condemnations from the world. In 2014, it already annexed the Ukrainian peninsula of Crimea.
The IAEA calls for the release of the general director of Zaporozhye
Head of the International Atomic Energy Agency (IAEA) Rafael Grossi called for the release of the general director of the Zaporozhye nuclear power plant, which is under Russian occupation. Igor Murašov was captured by Russian forces on Friday.
His detention poses a threat to safety and security, the IAEA warns. The agency is working to clarify the circumstances of the detention, which it has "very important influence" on the detained director and nuclear safety in the power plant.
Next week, Grossi is expected to discuss the establishment of a protection zone around the Zaporozhye power plant in Moscow and Kiev.
Source: Rtvslo