The Kremlin on Kadyrov's call for the use of nuclear weapons: We must not be guided by emotions
Today, the Duma gave the green light for the annexation of four regions, the Kremlin announced that they would consult with the residents before determining the border of the two regions. The Ukrainian president says that Russia's attempt at annexation in the face of Ukraine's military successes is pointless.
As he also said, the Russian attempt to join is insignificant and will sink into oblivion.
"As soon as the Ukrainian flag returns to the occupied territories, no one will remember the Russian farce with documents and annexations." Zelenskiy said in a video address on Sunday, confirming at the same time that Ukrainian troops have once again taken full control of the strategically important railway center of Liman in the eastern Donetsk region and "cleared" it of Russian forces.
The recapture of Liman, which Russian forces attacked and then captured for weeks at the start of the invasion, marks Ukraine's first major military victory in territory the Kremlin declared its own on Friday and announced it would defend with all possible means.
Also, in his speech on Sunday, Zelenski again condemned the kidnapping of the head of the nuclear power plant in Zaporizhia, Igor Murašov. "This is another obvious act of Russian terror, for which the terrorist state must also be held accountable," he emphasized.
The Duma unanimously approved the annexation, the Kremlin on consultations with the residents of the two regions
Kremlin spokesman Dmitry Peskov announced today that before determining the border in the south of the Kherson region and in Zaporozhye, consultations would be held with the local residents, but he did not explain how these consultations should take place.
The Russian Duma decided today on the annexation of Donetsk, Luhansk, Kherson and Zaporozhye. Deputies unanimously approved the annexation. The agreements provide that these territories will be included in the Russian Federation as new regions within the borders established on the day of their establishment and annexation to Russia.
On Sunday, the Russian Constitutional Court confirmed the annexation of the regions to Russia and declared it consistent with the constitution. Today, the lower house of the Russian parliament will decide on this.
President of the Duma Vyacheslav Volodin said the day before the vote that the Duma would vote on the proposed amendment to the constitution in connection with the annexation of the Donetsk and Luhansk People's Republics and the Kherson and Zaporozhye regions, as well as on the ratification of agreements related to the annexation. MPs are expected to support the proposals.
According to Reuters, Russia's inability to say whether it annexed the entire occupied regions or only those areas controlled by its forces is an indicator of how rushed and confused the annexation process has been. Kyiv and the rest of the world do not recognize the annexation of the four regions.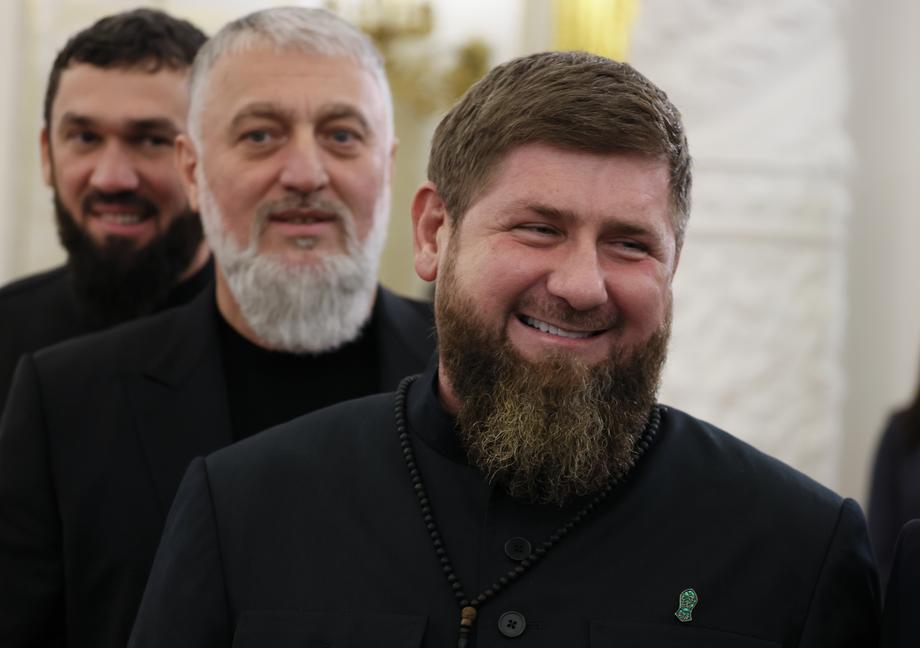 Kremlin on Kadyrov's appeal: "Everyone can express an opinion, but we must not be guided by emotions"
Today, Moscow also responded to the call of the Chechen leader Ramzan Kadyrov, who over the weekend called for the use of nuclear weapons in Ukraine and was critical of Russia's military command in Ukraine. Spokesman Peskov said Kadyrov had the right to express his opinion, but that Russia's military approach should not be driven by emotion. "It's a very emotional moment. The leaders of the region have the right to express their point of view," he told reporters.But even in difficult moments it is necessary to exclude emotions, so we prefer to stick to objective assessments," Peskov said. At the same time, he said that the conditions for the conditions of nuclear weapons are stated in the Russian nuclear doctrine. From this it follows that its use is allowed if nuclear weapons (or any other weapon of mass destruction) used against Russia or if the Russian state is threatened by a significant threat from conventional weapons. "Speaking of which, there are no other terms of use,Peskov said.
Source: Rtvslo