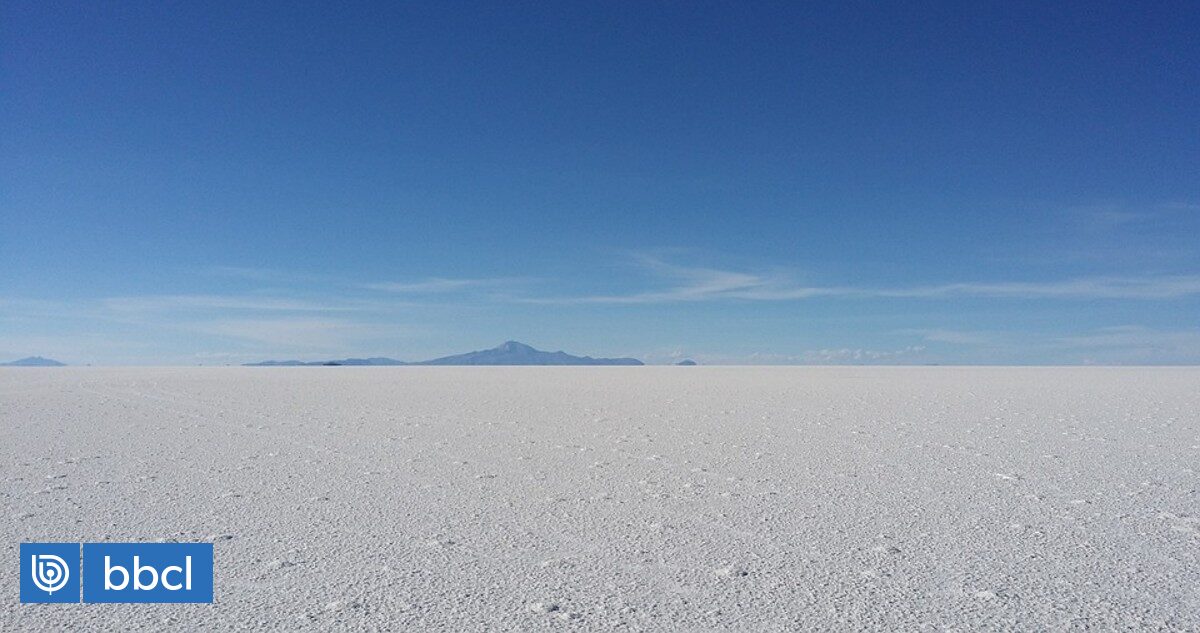 Bolivia's lithium reserves of 21 million tons are among the largest in the world.
The Bolivian government announced this Monday that Build at least two Direct Lithium Extraction Plants (EDLs) Each has a processing capacity of 25,000 tons per year.
Hydrocarbons and Energy Minister Franklin Molina said these industries 'Strategically located' on Bolivian salt flats according to a press release from the agency.
According to Molina, the state-run Yacimientos de Litio Bolivianos (YLB) will "supervise the construction of these projects" and its staff will be responsible for the operation and maintenance of these industries "through technology transfer."
this "We ratify Bolivia's position of respect over sovereignty for the industrialization of lithium." he indicated.
He also recalled that an industrial lithium carbonate plant is under construction, producing 15,000 metric tons per year, operating at over 90% progress and scheduled to start operations in early 2023.
With these three projects, YLB expects to reach an average annual lithium carbonate production of 40,000 tonnes by 2025, the year Bolivia celebrates its 200th anniversary of independence. "Gradually Increasing" Volume say a statement.
According to the same source, the sale of this amount of lithium carbonate at current prices on the international market Generate approximately $2 billion in revenue for Bolivia.
For this reason, Molina saw the YLB as a "fundamental pillar" of the national economy through the industrialization of lithium towards Bolivia's 200th anniversary.
Bolivia has 21 million tons of lithium reserves , one of the largest in the world, mostly in the Uyuni salt flats in the Andean region of Potosi, as well as to a lesser extent in the Pastos Grandes deposits from Potosi and Coipasa, shared between the departments of Oruro and Bolivia . Chile.
The industrialization of lithium has been an objective first pursued by the Evo Morales government since 2008, and now Luis Arce's executives are giving it a new impetus.
The country already has industrialized plants for salt and potassium chloride, and a pilot plant for lithium carbonate is in operation.
In 2021, the Arce government will The process by which a foreign company tests EDL technology in Bolivian brine.
Six companies approved this pilot phase last June, and a meeting was announced between the authorities and these companies to work with the YLB to propose the conditions under which these technologies can be applied in Bolivia's salt flats. .
Source: Biobiochile