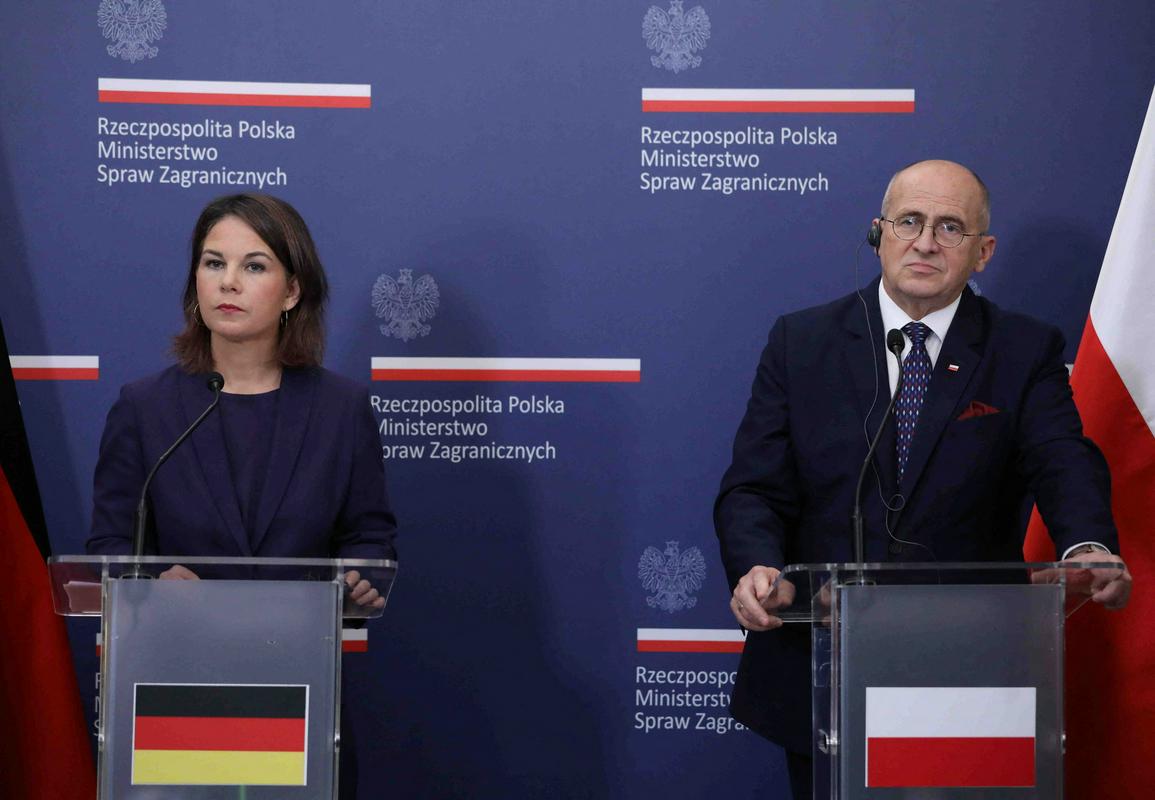 Polish minister: "Polish society still feels the trauma of the German attack in 1939."
In Warsaw, German Foreign Minister Annalena Baerbock rejected Poland's demands for 1.3 trillion euros in reparations for the Second World War, calling them unacceptable. However, the Polish government still believes that Germany can change its mind.
"Polish society still feels the trauma of the German attack in 1939. This limits and inhibits the possibility of further development and deepening of Polish-German relations," said the Polish foreign minister at the press conference after the meeting Zbigniew Rau.
He emphasized the joint responsibility of Poland and Germany to past, present and future generations and said that "confident that the German government's position on this issue will change on the basis of the dialogue".
According to the Polish foreign minister, no one can point to a moral or legal system, "in which the offender would be empowered to independently and independently determine both the degree of his guilt and the extent and duration of his responsibility".
Baerbock: The issue of reparations is closed
"Germany stands by its historical responsibility without any 'ifs' and 'buts'she said in Warsaw Annalena Baerbock. "At the same time, the issue of reparations is closed from the point of view of the German government," she added.
"It remains our eternal task to remember the million-fold suffering that Germany inflicted on Poland," the minister said, adding that Germany and Poland must continue to cooperate.
Poland estimated the damage at 1.3 trillion euros
At the beginning of September, a Polish parliamentary commission issued a report in which it estimated the damage suffered by Poland during World War II at more than 1.3 trillion (1,300 billion) euros.
Around six million Poles were killed during World War II, including three million Polish Jews. Warsaw was destroyed by the Nazis after the uprising in 1944, in which 200,000 civilians died.
Rau signed a diplomatic note
On Monday, Polish Minister Rau signed an official diplomatic note outlining Poland's demands, the Polish news agency PAP reports.
Warsaw wants this assessment to become the basis for negotiations with Germany regarding reparations, which Berlin rejected, saying that the matter had already been settled by past agreements, especially the one from 1953, signed with East Germany by the then Polish communist authorities.
In recent years, the Polish authorities have contested this agreement, saying that Poland signed it under pressure from the Soviet Union. The issue of reparations between Poland and Germany has been dragging on for several years.
Source: Rtvslo