Prime Minister less popular than her predecessor Johnson
British Prime Minister Liz Truss promised to lead the UK through "turbulent times" as she defended her tax cut plan and called on party members to support her at the end of her Conservative Party's congress in Birmingham.
The new prime minister faces a serious crisis just a month after succeeding Boris Johnson after she unveiled her plan to cut taxes and increase debt, sparking turmoil in financial markets, criticism of the government and a drop in public support.
Despite the turmoil in the markets, Truss is determined to continue with her plans to stimulate the stagnant British economy, as she says the status quo is not possible.
"In these difficult times, we must strengthen ourselves," she told delegates, scathing of what she called an "anti-growth coalition" that is holding back attempts to revive the economy.
"For too long we have limited the political debate to the question of how we should divide the limited economic pie. Instead, we need to increase the pie so that everyone gets a bigger piece," she said, adding that she was "determined to pursue a new approach".
"I am determined to move Britain on, to take us through the storm and put us on a stronger footing as a nation," she added, stressing that she has three priorities for the British economy – "growth, growth and growth".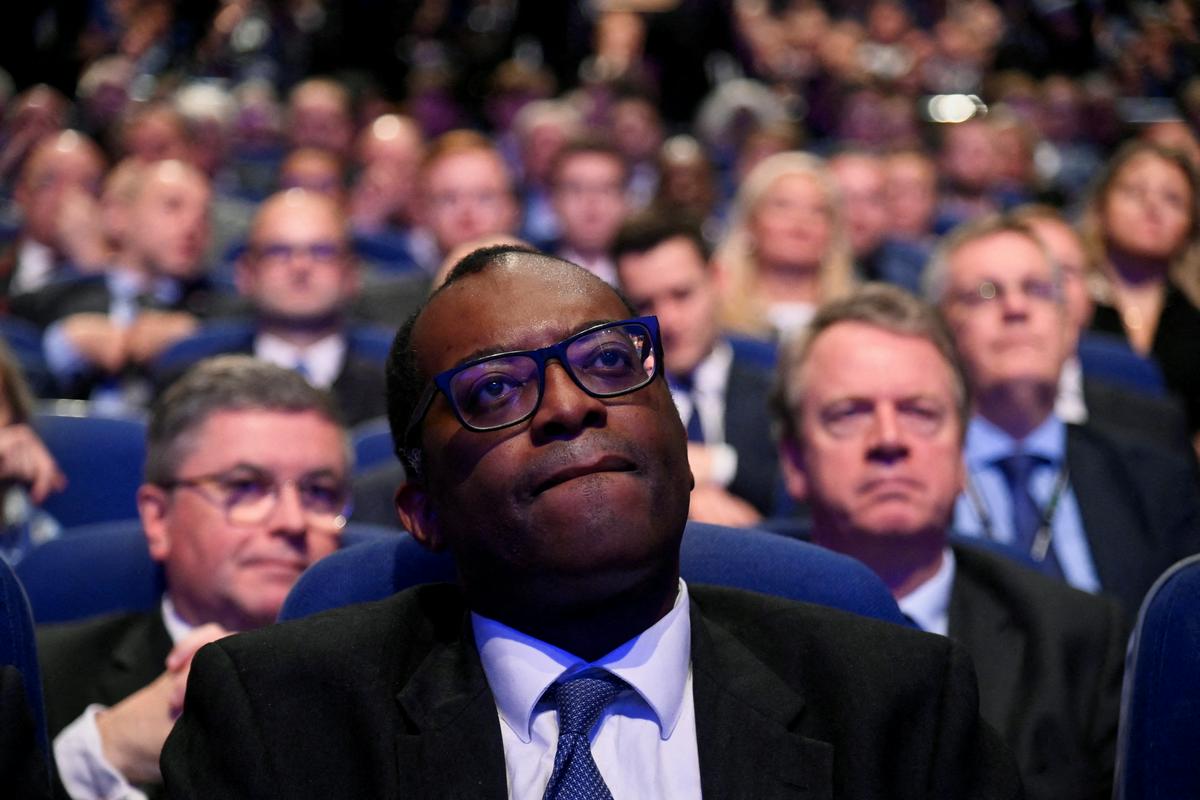 Truss defended the tax cut plan, saying the shortfall in budget revenue would be recouped in the form of economic growth that would benefit everyone.
"Tax cuts make sense morally and economically. Morally, because the state doesn't spend its own money. It spends people's money. Economically, because if people keep more of their money, we encourage them to do more of what they are best at," she explained. A low-tax economy, she says, is a sign that Britain is open for business.
In an effort to calm the markets, which have been rattled by the big tax cut plan, the prime minister has promised to keep an "iron fist" over the country's finances and to run a lean country.
"I am ready to make the hard decisions. You can trust me to do what is necessary. We cannot give in to the voices of doom," said the 47-year-old prime minister.
So Truss plans to stick to the path of tax cuts, even though Finance Minister Kwasi Kwarteng has already backed away from plans to cut the top rate of income tax from 45 to 40 percent. As he said a few days ago, this intended measure is too distracting from the others.
Low public support
Her speech was interrupted today by two environmental activists who held up a Greenpeace sign that read: "Who voted for this?" and accused the prime minister of reneging on pre-election promises. Truss ordered security to remove them from the hall.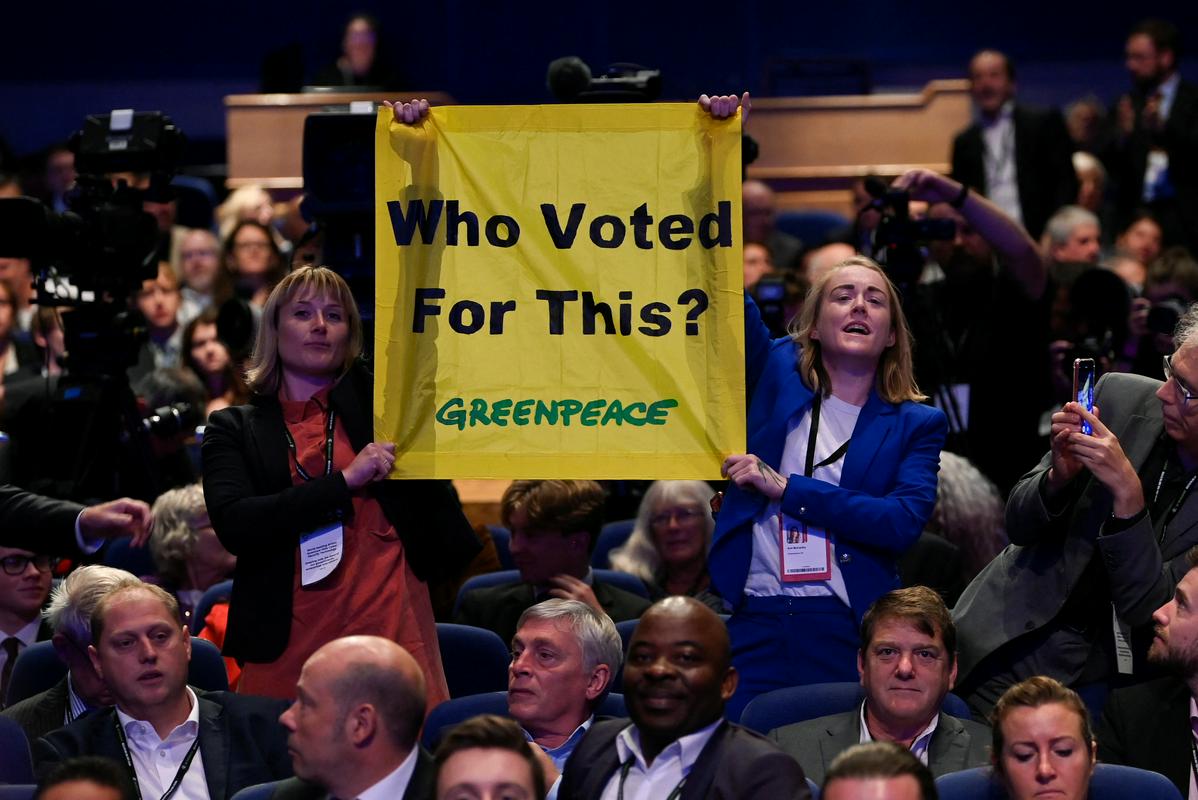 Her revised climate policy has angered environmental groups concerned about increased oil and gas exploration in the North Sea and an end to a moratorium on gas extraction using the controversial hydraulic fracturing technology known as fracking.
There is also criticism within the Conservative Party that some of its predictions do not match the electoral platform that won the Tories the 2019 general election.
According to the latest opinion polls, the new prime minister is less popular than her predecessor Johnson after only a month in office. A YouGov survey showed that only 14 percent of respondents have a favorable opinion of Liz Truss, which is 12 percentage points less than two weeks ago. Almost three quarters (73 percent) have a bad or very bad opinion of the prime minister.
Source: Rtvslo