Walker with the support of Trump to the Senate candidacy
The American political scene ahead of the congressional elections on November 8 is currently the most exciting Republican candidate for the federal Senate from Georgia Herschel Walker.
Walker is considered a staunch opponent of artificial termination of pregnancy, but now it has come to light that he allegedly paid for an abortion for one of his lovers years ago.
Senate Minority Leader Mitch McConnell, a Republican, warned months ago that his party could lose the Senate race because of shoddy candidates who managed to make it through the party's primary process. The former professional football player, who enjoys the staunch support of former US President Donald Trump, epitomizes this warning.
Walker is black, as is his opponent and current Democratic senator Raphael Warnock, who managed to win the 2021 by-election in the otherwise conservative southern state.
In the process of the Republican party elections, Trump supported the Senate candidacy of Walker, which has so far turned out to be a mistake, as scandals are piling up in connection with him.
The latest revelation all the more so will be in the face, because Walker declaratively opposes all exceptions for abortion, even in the case of rape, incest and endangering the life of a pregnant woman.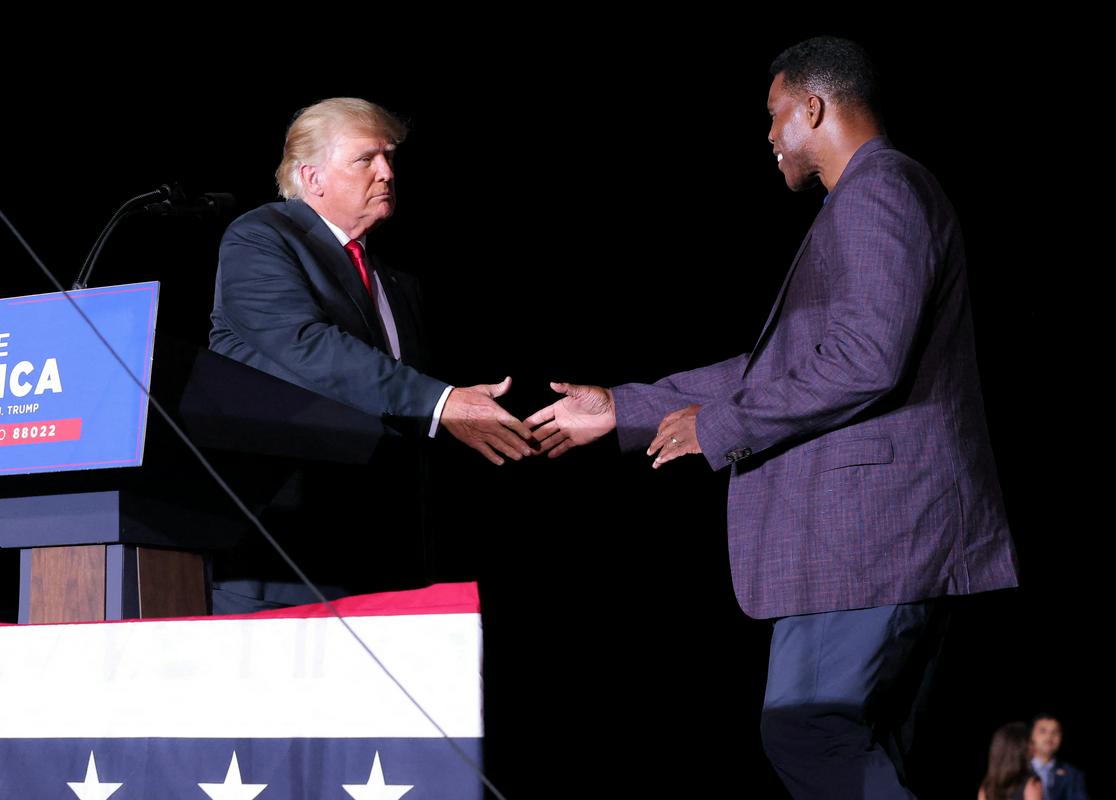 The woman framed Walker for a lie
The woman, who has not yet been named, said she and Walker had a relationship in 2009, but when she became pregnant, he allegedly sent her money for an abortion. Walker has vehemently denied this as a lie, but is troubled by the fact that the woman kept a copy of the $700 check he sent her and a get well after the miscarriage card.
Walker said during the interview Republicans favored Fox News, defended himself by saying that he is an extremely generous man. But the woman also submitted the bill for this medical procedure as proof. When asked, why has only now announced all of this, she replied that she was fired up by his vocal opposition to abortion rights during the campaign.
Walker is married twice and has four children with four women. Before the start of the campaign, he lied to his campaign staff and tried to conceal the paternity of two children.
One of his sons, conservative activist Christian Walker, came forward with criticism of his father, who accused his father of lying during the campaign.
Source: Rtvslo