The hurricane claimed more than a hundred lives
US President Joe Biden visited Florida and, after meeting with Governor Ron DeSantis, emphasized the need for federal and state cooperation in rebuilding after the devastating Hurricane Ian.
Biden and DeSantis, who is increasingly rumored to be the Republican challenger in the next presidential election in two years, are at odds on a range of policy issues, including vaccinations, abortion rights and the rights LGBT-communities, on opposite shores, but this time they put their differences aside and devoted themselves to the assessment of Florida, which in some places was badly damaged.
During a tour of hard-hit Fort Myers, Biden announced federal help for cleanup and rebuilding that could cost taxpayers tens of billions of dollars and take years. Initial damage estimates in Florida hover around $100 billion, making Ian the fourth costliest hurricane in US history.
"Mr. President, welcome to Florida. We appreciate working together at different levels of government," said DeSantis, who is otherwise often harsh on Biden. "We're in this together," Biden shot back, praising the governor's work. "We work closely together. Although we have very different political philosophies."
Hurricane Ian has claimed more than 100 lives, exact numbers are still unknown, and is emerging as the worst hurricane in 90 years. Five days after the hurricane ravaged Florida, nearly 400,000 homes and businesses are still without power. As DeSantis said, more than 2,500 rescues were carried out, nearly 100,000 facilities were inspected, and 45 million bottles of water were distributed to residents.
Biden began his visit by saying that the hurricane made it clear that climate change is a reality and that it must be tackled. Some Republicans deny the existence of climate change. "I think one thing that Ian has ended up with though is the debate about whether or not climate change is real and whether something needs to be done about it."
Experts say that climate change is causing hurricanes to be stronger, with more wind and more rainfall.
Biden highlighted the amount of financial aid Florida will receive as part of federal hurricane recovery aid, which includes $13 billion over the next five years for highway and bridge repairs. "Better and stronger construction is key to weathering the next hurricane. We cannot build in the way we used to. It is necessary to build better, because we know that new challenges await us."
Deanna Criswell The Federal Emergency Management Agency said the federal government would allocate billions of dollars to hurricane relief efforts.. "We are still in the phase of saving lives and stabilizing basic conditions. The assessment of the actual damage to the infrastructure is just beginning. It will be counted in the billions," she said aboard Air Force One.
Both Criswell and Biden warned that Florida's insurance industry will come under a lot of pressure. "The reality is that in states like Florida that have more natural disasters like floods and hurricanes, the insurance industry is very stressed." At the same time, he announced consideration of the preservation of the insurance industry in these countries.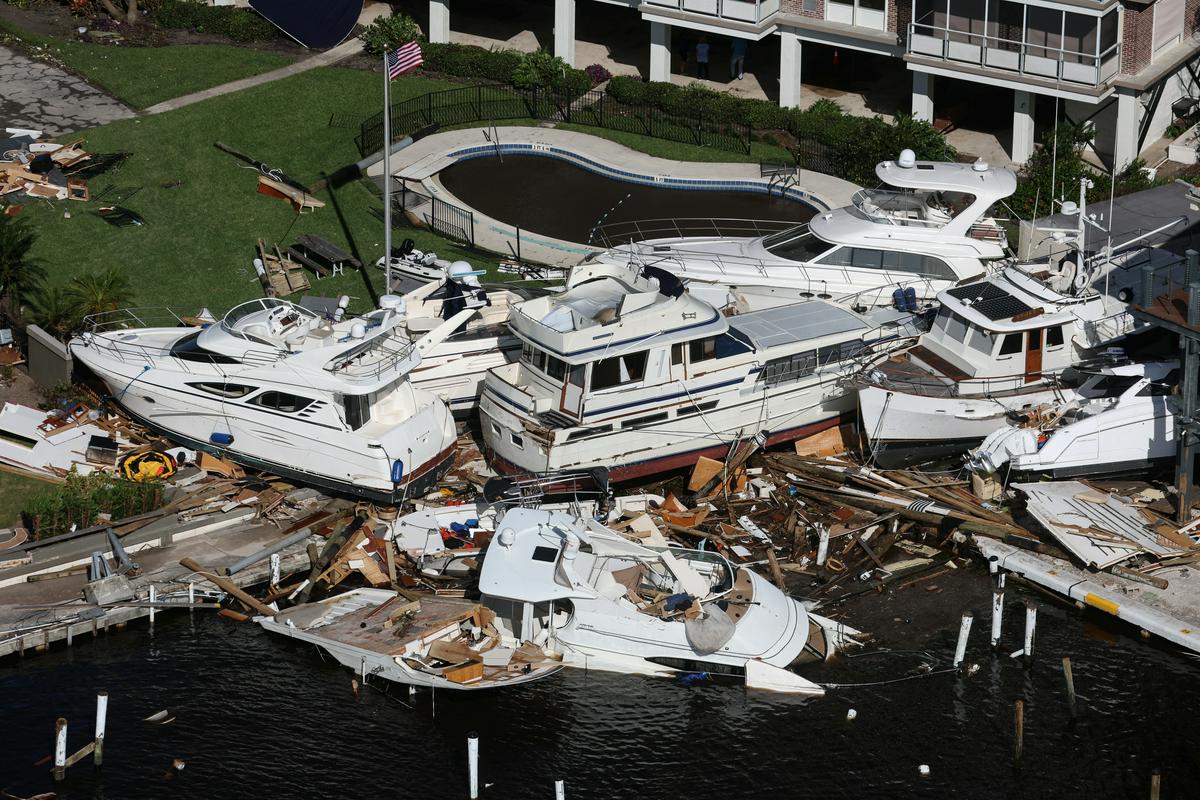 Source: Rtvslo