The inclination to attack is unknown
According to the latest data, 38 people died in the shooting attack in the north-east of Thailand, among them 22 children, the youngest were only two years old. The attack was carried out by a former police officer who returned home after the attack in the kindergarten, killed his wife and child and tried himself.
He shot the victims and stabbed some of them. Another 12 people are injured. The attack took place in Na district Clan in the province Nong Boo The lamp.
The police identified the attacker, he is a 34-year-old man Hive Kamraba, who was armed with a pistol, a rifle and a knife. He had a permit to possess weapons. Thai Television Thai PBS reported that the attacker was fired from the police force last year due to drug use.
The attacker first shot four or five employees, including a teacher who was 8 months pregnant. "At first people thought it was fireworks," said a district official Jidapa Bunsom. He then allegedly made his way to a closed room where the children were sleeping after lunch and attacked them with a knife.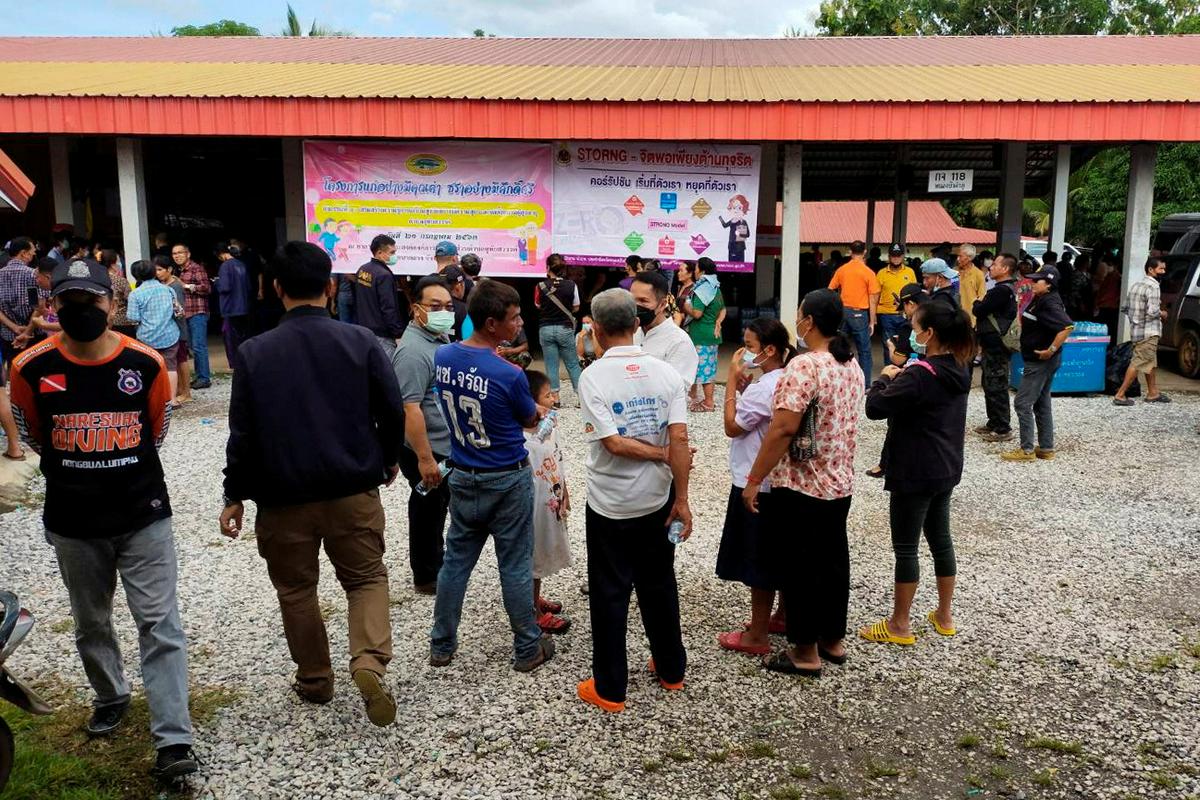 According to police, the attacker was in court for a drug-related hearing before the attack. Then he was supposed to go to the kindergarten, and since his child was not there, he left the kindergarten after the massacre and started shooting at passers-by, driving his vehicle into them. He then returned home and killed his wife and child, a police spokesman explained.
Around 30 children were in the kindergarten during the attack, she added Jidapa Bunsom. This is less than usual, and the reason for this was the bad weather, due to which many parents did not take their children to kindergarten.
Prime Minister Prajut Chan– father expressed his condolences to the relatives and described the shooting as a shock. Several world leaders also expressed their condolences. British Prime Minister Liz Truss said she was "shocked" by the "horrific events", while Australian Prime Minister Anthony Albanese said it was "impossible to understand the grief" and added that "all Australians extend their condolences and love".
Despite the abundance of weapons, attacks are rare
Mass shootings are rare in Thailand, despite the prevalence of firearms. Today's crime follows a recent incident at a military base in Bangkok, where one member of the army shot two colleagues. In 2020, a soldier frustrated by a failed real estate deal killed 29 people and wounded 57 more at four locations.
There are about 10 million privately owned handguns registered in the country of 70 million people, according to Sydney-based non-governmental organization gunpolicy.org.
Source: Rtvslo