Zelenskiy called on NATO to preemptively attack Russia
US President Joe Biden believes that since 1962, since the Cuban crisis, the world has not been as close to the risk of nuclear destruction as it is now, when the Russian state summit, after the defeats on the battlefields in Ukraine, is talking about the possibility of using tactical nuclear weapons.
For the Russian president Vladimir Putin Biden said in a speech in New York that he still knows him quite well and the public knows that he is not joking when he talks about the use of tactical nuclear weapons or biological or chemical weapons.
"I don't think you can use tactical nuclear weapons without the world ending," Biden said, adding that he is only now realizing how much damage the previous administration of Donald Trump did to American foreign policy.
Biden believes that Putin's threat is serious because his military is not achieving results in Ukraine. As a result, he resorted to threats, and the world today is as close to the threat of nuclear annihilation as it has been since 1962, when the Soviet Union sent missiles to Cuba.
During the 1962 crisis, the United States under President John Kennedy and the Soviet Union under Nikita Khrushchev came closest to using nuclear weapons since the end of World War II due to Soviet missiles in Cuba.
At the same time, the American president admits that he currently does not see how Putin will get out of the hole he dug himself. "How will he find a way out? How will he get out of this situation without losing his reputation and power in Russia," asked the President of the United States.
Putin, who turns 70 today, recently warned that Russia is ready to use all available weapons, including nuclear, to protect its territory, which was illegally annexed this week by four more Ukrainian provinces of Donetsk, Luhansk, Kherson and Zaporozhye .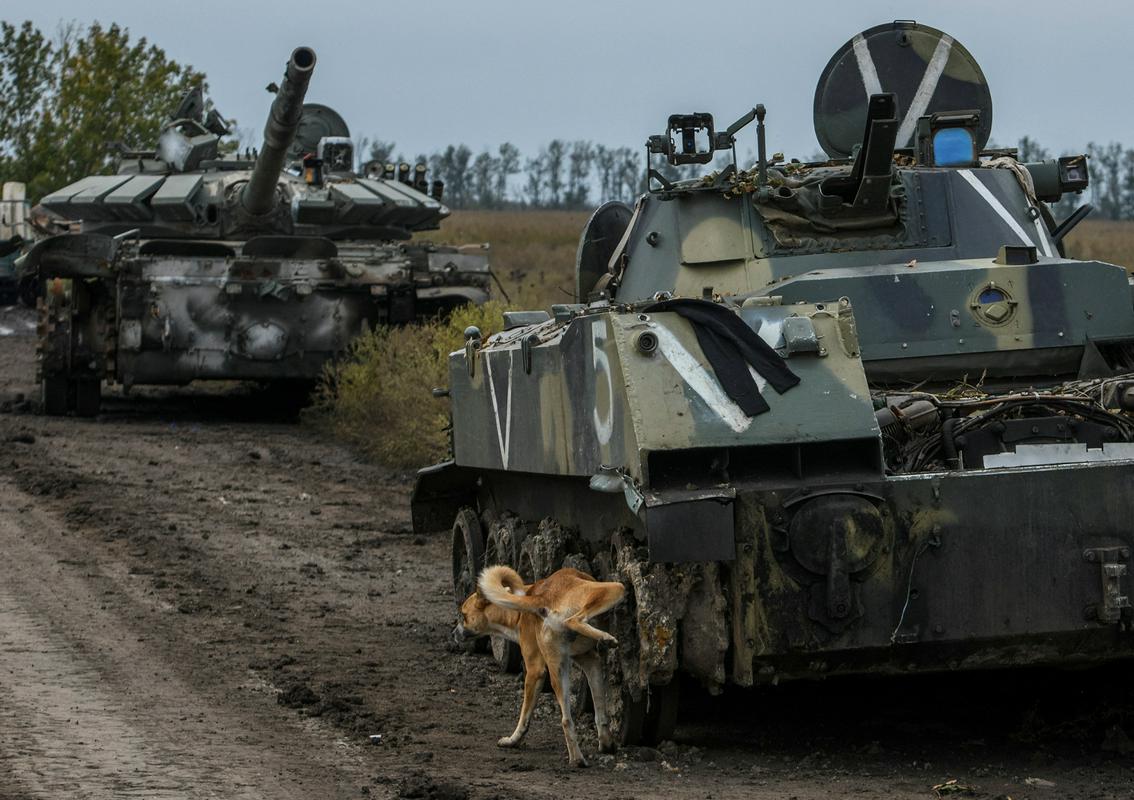 Zelensky called for preventive attacks on Russia
Ukrainian President Volodymyr Zelensky In a speech to Australia's Lowy Institute, he said that NATO should launch pre-emptive strikes against Russia to prevent the use of nuclear weapons.
Kremlin spokesman Dimitrij Peskov in response to Zelensky's statements, he said that it was another call for the start of a world war with unimaginable and terrible consequences.
In his usual evening video address on Thursday, Zelensky said that Ukrainian forces recaptured more than 500 square kilometers of territory and dozens of settlements in Kherson province in the south of the country in October.
"There are also successes in the east. The day will surely come when we will report on successes also in the Zaporizhia region and in those areas still controlled by the occupiers," said the Ukrainian president.
Since early September, Ukrainian forces have retaken control of thousands of square kilometers of territory after breaking through Russian battle lines, first in the northeast and, since earlier this week, in the south.
According to the Ukrainian authorities, at least seven people were killed in a Russian missile attack on an apartment block in Zaporozhye yesterday, and several others are missing. Regional authorities consider it an act of terrorism, Moscow has not responded to the accusations.
In Kharkiv region, where Ukrainian forces recaptured a large part of the territory in September, the bodies of 534 civilians, including 19 children, were found after the withdrawal of Russian forces, according to the head of police in Kharkiv. According to Reuters, evidence of 22 rooms allegedly used by Russian soldiers for torture was also found in the city of Izjum.
Source: Rtvslo