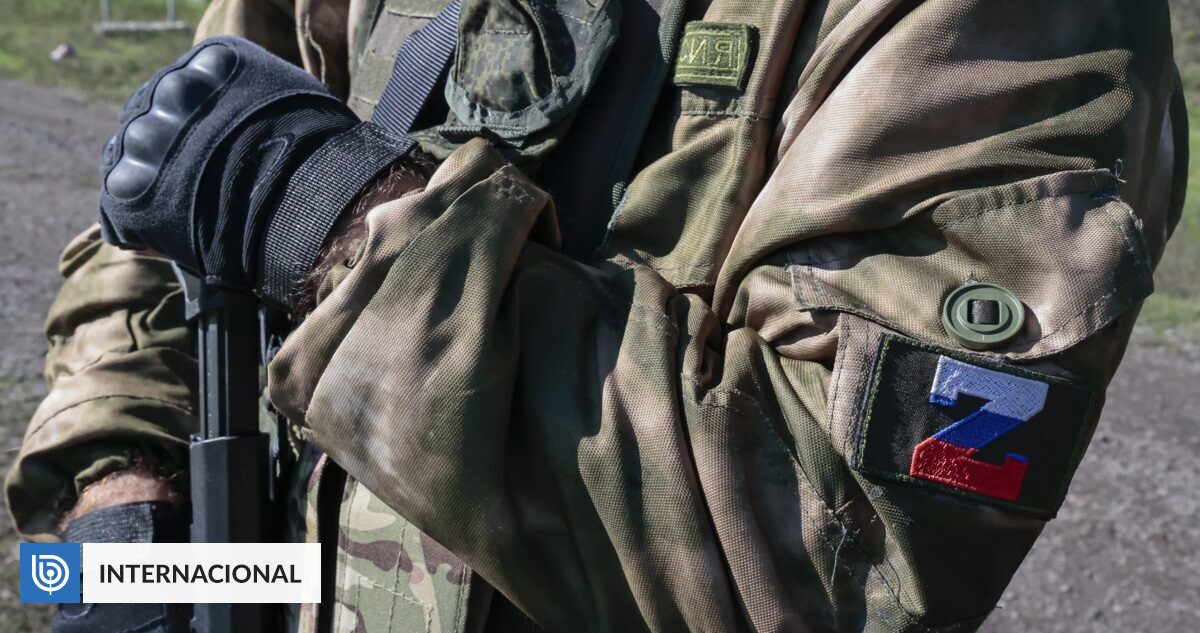 There are increasing reports of irregular phone calls asking for military enlistment in Russia. What are the main problems found in the so-called "partial mobilization" ordered by Putin?
Retired, disabled, men with no combat experience, or men who have never served in the military: Recruitment letters are now also being received in Russia by people belonging to these categories, as an analyst studying the work of recruiting agencies in Russia confirmed to Deutsche Welle.
A week after Russian President Vladimir Putin delivered a speech ordering what the regime calls "partial mobilization", thousands of soldiers have already joined forces that have been waging a war of aggression against Ukraine since February. was conscripted.
And everything indicates that many of the soldiers recruited do not correspond to the specifications of the Ministry of Defense itself.
age doesn't matter
"On Sunday afternoon I got a notification.My husband had to appear at the recruitment office at 2pm. At 30:00 he went to training by bus," says Igor's wife, 39.
Please note that all names in this report have been changed for security reasons.
Due to his age and his status as a reserve sergeant, Igor, who lives in Moscow, should not have been called This is because men over the age of 35 do not participate in so-called "partial mobilization", according to details provided by the Ministry of Defense after Putin's speech. But Igor said to his wife: There were at least 120 men in his group who were over that age limit.
This was not the only irregularity Igor faced.
his wife assures it in the recruitment office there was no medical examination , despite the fact that by law it is necessary to determine the suitability of a soldier. Also, my job changed. "His military ID says he's a Border Force cavalryman, but now they've given him a job in artillery," the woman said, despite the discrepancies. , emphasizes that her husband does not argue.
Returned after complaint
However, in some cases, under-recruited men were finally able to return home.
This is what happened, for example, when reservists with no combat experience were recruited despite having combat experience. 43 years old. "This happens because recruiters send out notifications at random. It was confirmed with me on the hotline," says Oksana, the wife of the soldier in question.
A woman living in Moscow appeared in person at the office after making a written complaint, after which her husband was sent home. "Now he is returning from the city of Serpukhov," he explains.
He doesn't know if it was because of his claims or if someone in the recruiter spotted the mistake.
more recruits than necessary
Konstantin, an actor from Chelyabinsk, also believes that recruiters can change his decision.
He was summoned informally and by phone by city officials to inform them that he would be notified. However, Konstantin has only been in the military for one year and has no combat experience.
The next day he was told he would not be called. "As I understand it, they have enough people. A friend was standing in line at the office and was told he was no longer needed," says Constantine.
In recent days, several Russian governors, and even Putin himself, have admitted to the conscription office's mistakes and promised to quickly resolve the corresponding cases.
For example, in Magadan in northeastern Russia, military commissioner Sergey Baranovsky has already been dismissed for "errors in partial mobilization." This was reported by Governor Sergei Nosov. At his request, the military district command sent a new, experienced officer who "restored order in the recruiting office," Nosov said.
Source: Biobiochile