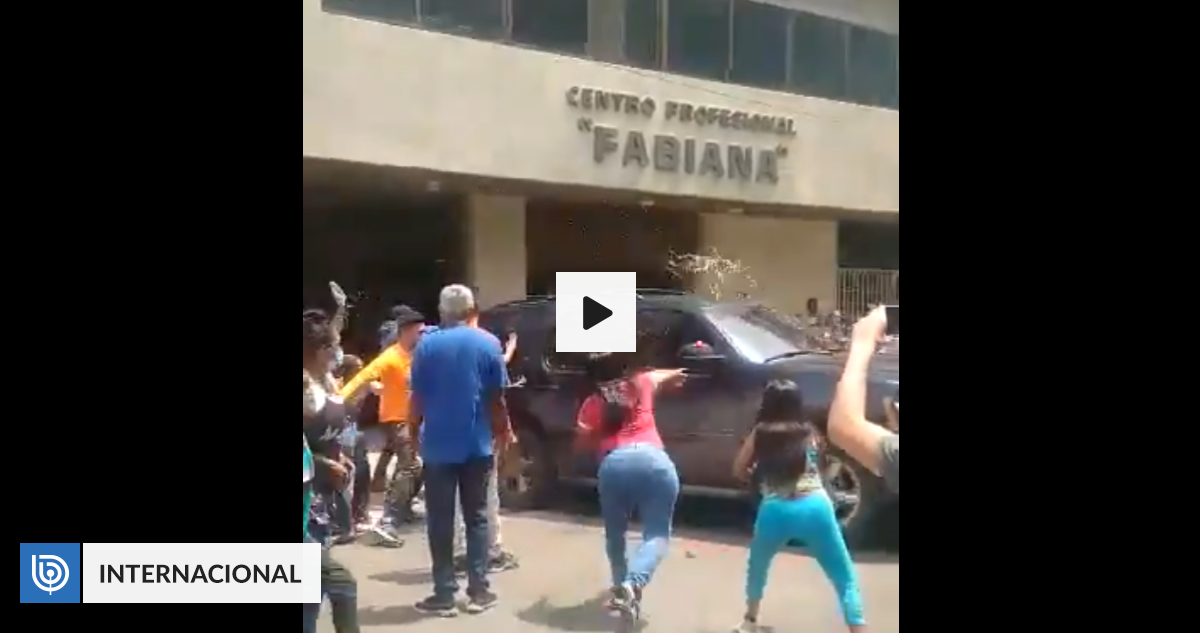 Attackers waited for Juan Guaidó outside a building in Puerto La Cruz and threw sticks and stones at his car.
Venezuelan opposition leader Juan Guaidó He came under renewed attack this Friday when the car he was traveling in was attacked by an alleged Chavezmo supporter while leaving a press conference in Anzoategui province, in the eastern part of the country. , his team denounced on Twitter.
The attackers, identified by the opposition as a "government group," waited for Guaidó to exit a building in the town of Puerto La Cruz, where he was providing statements to the media, and attacked the car in which he was moving. did.
Violence perpetrated by a small group of dictatorships will not stop the power of the Venezuelan people who desire unity and political change.

We will continue to unite our nation so that we can determine our future.

¡#Clariness Let's rebuild Venezuela together! pic.twitter.com/Dg9n9ajGWk

– Juan Guaido (@jguaido) October 8, 2022
A video released by Guaidó's team showed a group of people shouting slogans, throwing water, blunt objects and crashing into a van carrying anti-Chavez activists.
After the attack, the former opposition lawmaker toured various areas of the entity and assured him that despite the violence against him, he would not stop visiting his country.
Third attack on Juan Guaidó
"The violence perpetrated by a small group of supporters of the dictatorship will not prevent[Nicholas]Maduro from relinquishing power, much less the power of the Venezuelan people to seek unity and political change. said the opponent. press release.
This is the third attack the former lawmaker has received this week. Well, according to various opposition leaders, he was also attacked on a tour of the provinces of Carabobo (north) and Sucre (east).
This Sunday, Juan Guaidó claimed to be the victim of "constant persecution" by the country's security forces and posted a video on his Twitter account in which a moving vehicle was seen chasing him. .
Opponents accused the government of Nicolás Maduro of being insulted, poked and beaten during a trip to the Zulia and Cojedes states in the western part of the country in June. Dictatorship.
Source: Biobiochile