In the 2014 referendum, 55 percent of voters spoke against secession
The UK Supreme Court has ruled unanimously that the Scottish Government cannot hold a referendum on independence without the consent of the Government in London.
With this, the Supreme Court upheld the arguments of the British government, which opposes the plans of the regional government in Edinburgh to hold such a referendum on October 19 next year.
Only the UK Parliament has the power to call such a referendum, so the Scottish Parliament cannot legislate for another referendum on Scottish independence, the Chief Justice said as he read out the unanimous decision.
The court began assessing the legality of a possible referendum on Scottish independence without the government's consent in London on October 11, when the Scottish and British governments presented their arguments before five judges.
It examined the legal basis for the referendum bill proposed by the ruling Scottish National Party (SNP), which set the implementation date for the 19th. October 2023. At the heart of the decision was the question of the jurisdiction of the regional parliament in Edinburgh versus Westminster, the parliament in London.
Because the British government refuses to agree to a new referendum on independence following the example of the 2014 vote, the Scottish government wanted to create its own legal framework for a renewed referendum, saying that the right to self-determination is a fundamental and inalienable right.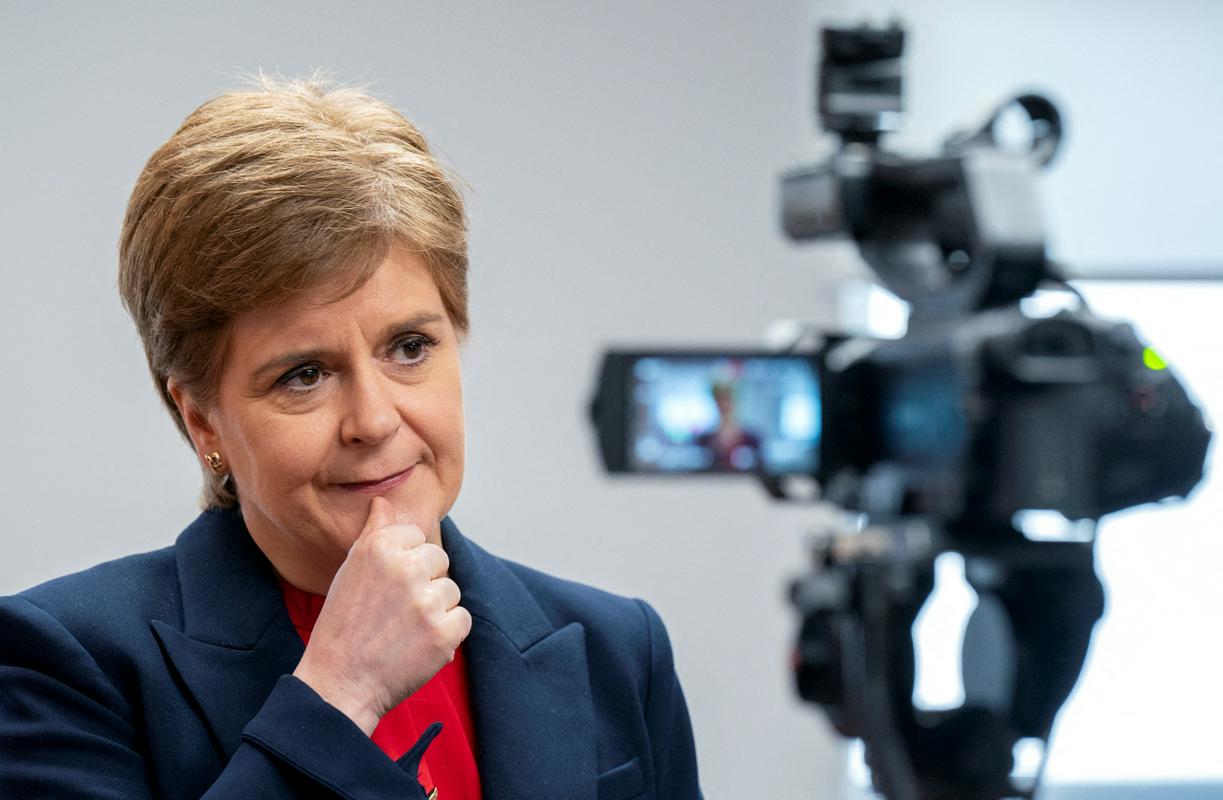 The government in London, on the other hand, claims that Scotland cannot act unilaterally on an issue that concerns the constitutional arrangement of the United Kingdom as a whole. London has the final word on these issues.
To get around this, the SNP-led Scottish government wanted to hold only a kind of consultative referendum to test support for independence, and the vote would not be followed by direct changes.
In 2014, the majority against secession
The Scots already decided on their independent path in 2014. At that time, it was a legally binding referendum, the implementation of which was also agreed to by the government in London. The majority of people, 55 percent, said they were against secession.
But that was before Brexit, which the majority of the people of Scotland voted against. Supporters of independence also point to the majority they have had in the Scottish Parliament for some time. Currently, according to polls, about half of Scots are in favor of independence and half are against it.
Scottish Prime Minister Nicola Sturgeon has announced that she will respect the court's decision, but if it is not in favor of the Scottish government, the SNP will contest the next election, which will be held in January 2025 at the latest, on this issue alone, effectively making the election a vote on independence. .
Source: Rtvslo