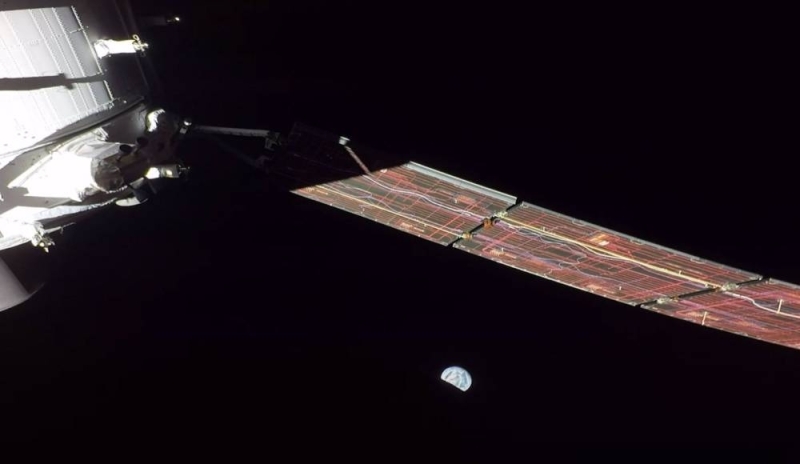 The Orion spacecraft is on Wednesday, the seventh day of its Artemis I mission, a lunar orbit test flight. / European Press. Policy Research & Technology NASA
In this video, the Earth rises behind the Moon, captured by a camera mounted on one of the wings of NASA's Orion spacecraft's solar panels.
The video was captured on the sixth flight day of the 25-day Artemis I mission, just after the powered flyby departure and six minutes after the spacecraft regained connectivity to NASA's deep space network.
The Orion spacecraft will make a lunar orbit test flight on Wednesday, the seventh day of the Artemis I mission, paving the way for astronauts to fly on future missions.
At 9:30 PM (exact coordinated time) on November 25, the engines are expected to start for insertion into the far retrograde orbit scheduled for the mission. On Saturday, Orion is expected to break the distance record set by a spacecraft designed for humans, coming within 400,000 kilometers of her from Earth.

Source: Diario.Elmundo