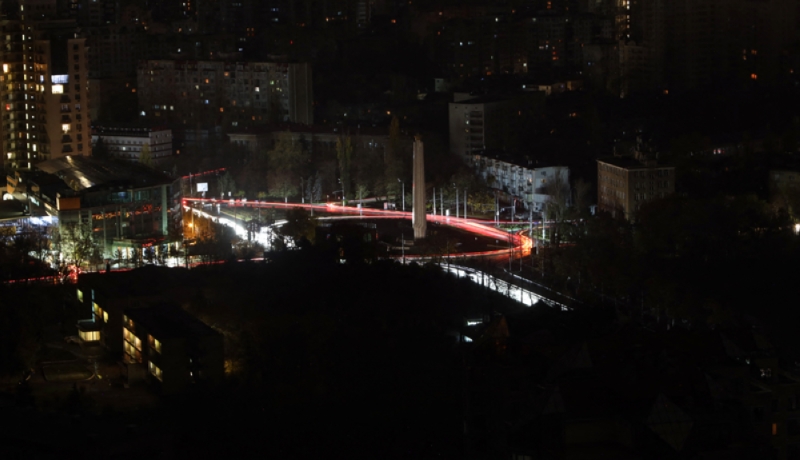 The president of Ukraine said at an emergency meeting of the UN Security Council on 23 November 2022 that the Russian airstrikes on Ukraine's crumbling power grid were a "blatant crime against humanity". AFP.
The Ukrainian capital, Kyiv, was without water or electricity on Wednesday after a wave of Russian attacks hit other cities in the country, killing at least three people.
"Russian terrorists are trying to destroy Ukrainian energy supply facilities. Today there were explosions in different parts of the country," Ukrainian Vice President Kirilo Tymoshenko lamented in Telegram.
"A two-storey building was damaged. Three people were killed and six injured," Kyiv's regional administration said on Telegram, without giving further details.
Kyiv's water supply "stopped" after the attack, Kiev mayor Vitali Klitschko said on Telegram, urging residents to stockpile water.
As part of that, the city of Lviv in the western part of the country lost power on Wednesday after the attack, said mayor Andriy Sadvi.
"The whole city is without electricity. We are waiting for more information from the experts. Water supply may be interrupted," he told Telegram.
The attacks also affected neighboring Moldova, which had a "massive blackout" on Wednesday.
Moldova's Deputy Prime Minister Andrei Spinu wrote on Facebook: "In the past hour there has been a massive power outage across the country after Russia bombed the Ukrainian energy system.
Moldova is suffering from major energy problems related to the war in Ukraine.


Source: Diario.Elmundo