In Ukraine, they are struggling with power outages
Former German Chancellor Angela Merkel is defending her Russia policy before the February attack on Ukraine, saying she has run out of power to influence Putin as her term ends. Meanwhile, Ukraine is dealing with power outages following the Russian attacks.
In an interview with Spiegel magazine, Merkel said that last summer she tried to convene a conversation with the Russian president and the French president Emmanuel Macron. "But I didn't have the strength to do it my way. Everyone knew I was going to leave in the fall," she said.
After four terms, Merkel finally left the chancellor's office in December. She last visited Moscow in August of last year, when she says the feeling was "very clear: in a political sense, I was finished". "And for Putin, all that counts is power."
She also found it very telling that Putin brought the foreign minister to their last joint meeting Sergey Lavrov. Until then, they always met privately. Putin speaks fluent German, and Merkel also knows some Russian.
After Putin's attack on Ukraine, which followed weeks of military buildup on the border, they many believed that Merkel and other EU leaders should take a tougher stance towards the Kremlin. Foreign policy expert in Merkel's Christian Democratic Party (CDU), Roderich Kiesewetter, is among those who say she knew Putin was trying to carve up and weaken Europe, but was convinced that "soft power" was the right approach. Before the invasion, he argued that Germany was too dependent on Russian gas.
In the interview, Merkel also said that her position regarding Ukraine in the Minsk peace agreement bought Kiev time to better defend itself against the Russian army. The peace agreement in Minsk was reached after the Russian annexation of Crimea in 2014 and the indirect war in the Donetsk Basin. But the key points, including disarmament and international control, were never implemented.
Merkel said she did not regret leaving because she felt her government had failed to make any progress on both the Ukraine crisis and the conflicts in Moldova, Georgia, Syria and Libya.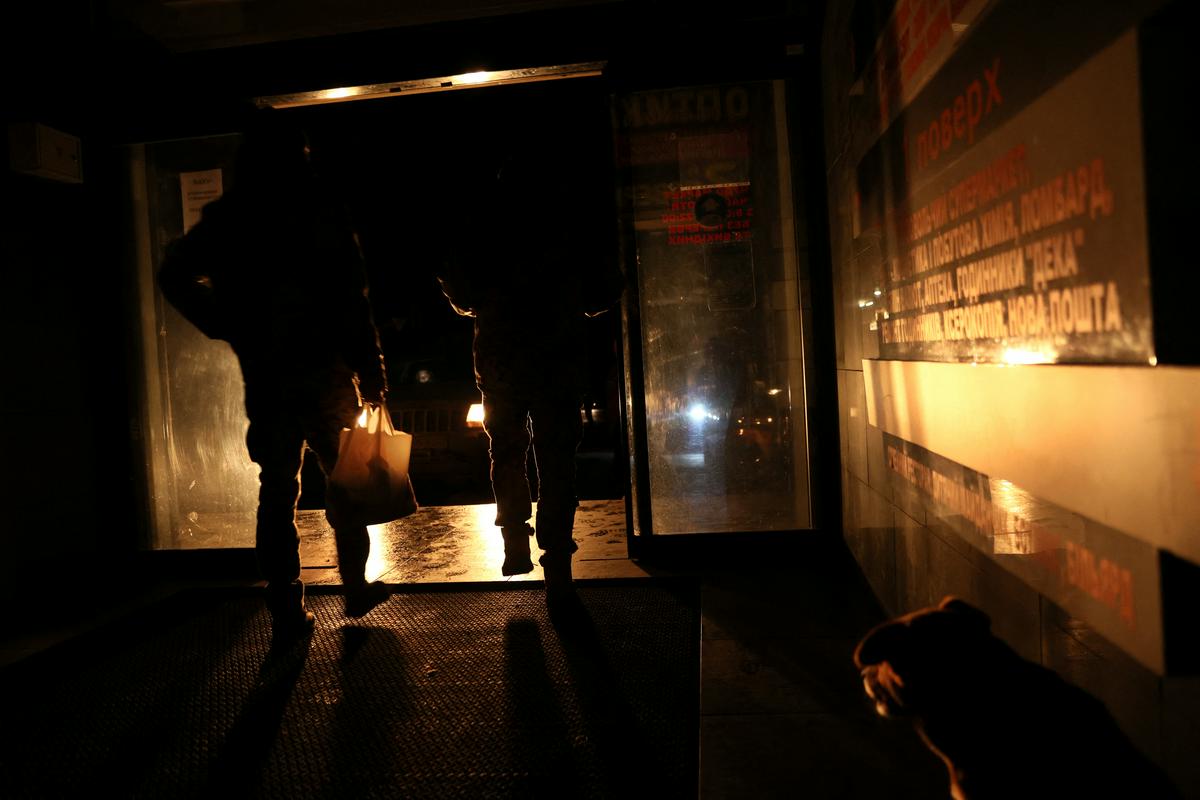 Ukraine is preparing for the hardest winter
Ukraine has announced that 50 percent of the country's electricity needs are currently not being met following large-scale Russian attacks this week. From the electrical company Ukraine have announced that the priority is to repair key infrastructure, but that repairs are now taking longer. President Volodymyr Zelensky said that the situation with electricity and water supplies is the most difficult in the 15th century regionsincluding the capital Kyiv.
Winter is slowly creeping into Ukraine, with snowfall and sub-freezing temperatures, leading to fears that people could be dying of hypothermia.
On Thursday morning, about 70 percent of the residents of Kyiv woke up without electricity. Mayor of Kyiv Vitaly Call told the BBC that he was not ruling out a "worst-case scenario" where the capital would be left without electricity, heating and water. But later that day, Ukrainian authorities announced that they were slowly restoring electricity and water supplies across the country.
Ukrainian authorities have set up more than 4,000 emergency heated tents across the country where residents can charge their phones and have a cup of coffee or tea.
V video call on Thursday, Zelensky said Russian forces "don't know how to fight." "The only thing they still master is terrorizing. Either terrorizing with energy or with missiles, that's what Russia has been reduced to under its current leaders," he said.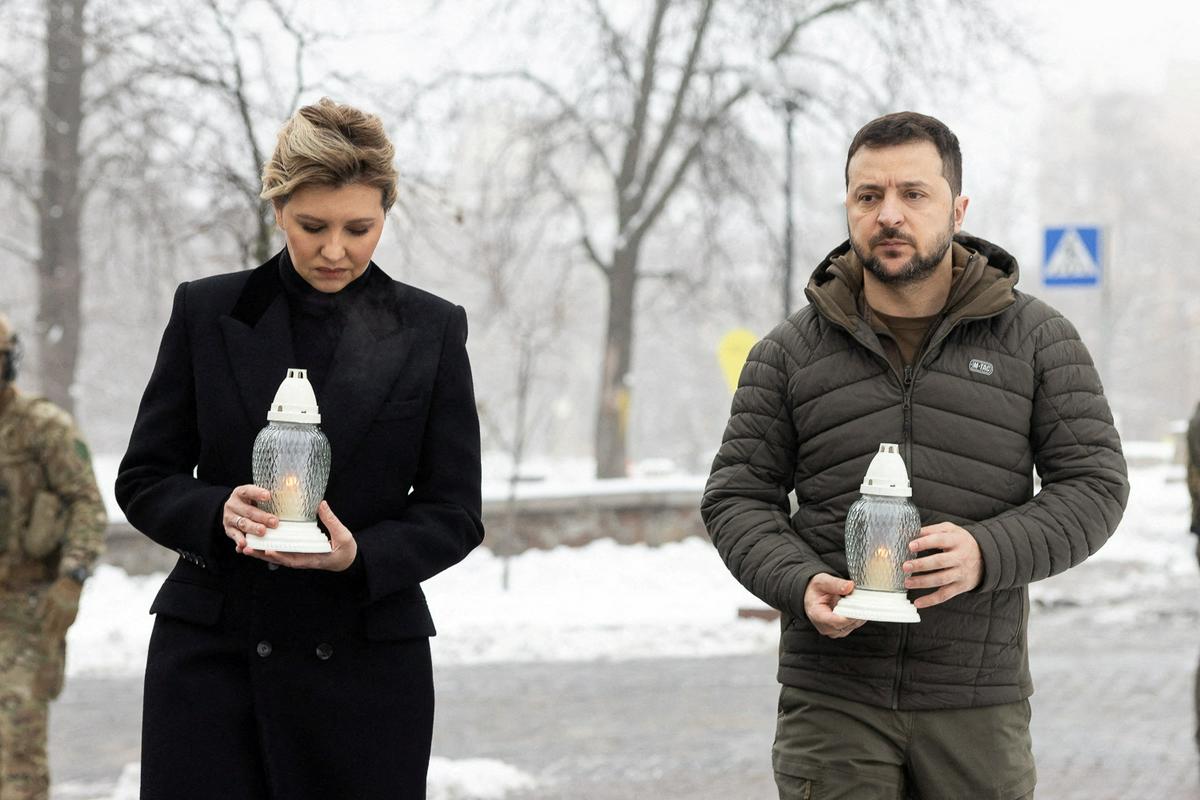 In the meantime, she is his deputy Irina Vereščuk told the BBC: "Terrorist Russia has launched an energy war against us, its goal is to create a huge humanitarian crisis. For us, the biggest challenge is the most vulnerable categories – the elderly, women with children and the sick. Our people must hold on for another 120 days, because these are winter days, Russia is counting on the winter months. It wants to inflict maximum pain on our people as they endure the winter."
Olena Zelenska: We will survive
In a conversation with the BBC, she is the Ukrainian first lady Olena Zelenska said that despite the blackouts and the cold, Ukraine will survive the coming winter and will continue to fight "in the war of world views" because "there can be no peace without victory".
"We've had so many terrible challenges, seen so many casualties, so much destruction that blackouts are not the worst thing that's happened to us," she said, citing a recent opinion poll in which 90 percent of Ukrainians said they were prepared for two to live with power outages for up to three years, if there were any prospects for joining the EU.
That seems like a long time, which Zelenska is aware of. "You know, it's easy to run a marathon when you know how many kilometers are ahead of you," she said. But in this case the length is unknown. "Sometimes it's very difficult. But new emotions arise that help us survive.The First Lady also predicts that the war will strengthen all Ukrainians.
Source: Rtvslo