Visitors to the main shopping center of Cencosud Shopping Center can enjoy this innovative experience in the country. The technology that Cencosud Shopping Centers brings to Chile is part of a strategy adopted by large shopping centers in Europe, Asia and the Middle East.
Cencosud Shopping Centers opens in partnership with Spanish company Trison Necsum interactive 3D screen It will be on sale from November 23rd at the Mall Florida Center in Alto Las Condes and from November 24th at the Costanera Center.
Today, shopping centers and retailers are creating strategies with digitalization, new generations and post-pandemic changes in people's interests and habits.
This has led to a significant increase in store visits, a strong rebound in sales, integration of the interdependence of the physical and digital worlds, and a positive customer response to the physical store shopping experience for the purpose of search. evaluation is generated. Spaces for connectivity, socializing, recreation and entertainment.
The project leader conducted an analysis that included the importance of innovation and the creation of memorable experiences to strengthen the value proposition. Sencosud Shopping Center Through the interrelationship of the physical and digital worlds in a fully hybrid customer journey in every shopping center.
interactive 3D display
With its size and high resolution, the first interactive digital screen to arrive in Chile, with over 45 million pixels of image quality and professional sound, is about to transform the shopping experience through the content that is the star of the experience. A place where the digitalization of emotions, cultures and activities coexist.
"We are thrilled to bring a new level of world-class experience to our shopping center customers. We will resolutely move forward with our strategy," he commented. Rodrigo Larrain General Manager of Cencosud Shopping Center.
The technology used in these screens is the responsibility of Spanish company Trison Necsum, a digital arts and entertainment studio dedicated to creating magical experiences through technology in Europe, Asia and the Middle East.
Founder and CEO of Necsum Trison, Inc. Mikel Gonzales "The digital art content is based on a digital architecture show. Golden Waterfall, which impresses attendees with a three-dimensional waterfall and a dance house, are just a few examples of the digital entertainment that can be enjoyed with this innovative audiovisual technology." ."
In addition, the result is an interactive game for all ages, where the visitor becomes the star of each screen and can be played and enjoyed interactively through multiple sensors and cameras. The technology also lets you enjoy augmented reality, share photos with friends, and even play digital bowling. It will be a unique experience every time you visit," added Gonzalez.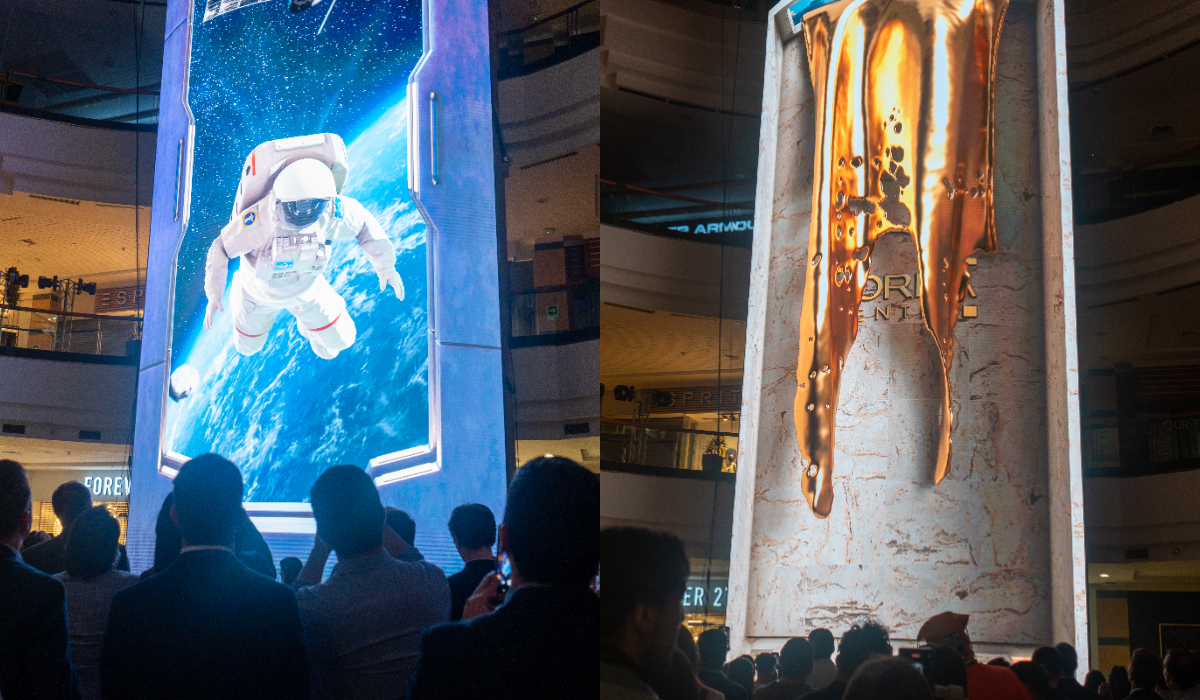 Future strategy
Regarding future goals, the company is pushing forward strongly with strategies of growth, digitization, innovation and new experiences for customers, with a mission to lead change in the shopping center industry.
"This means understanding what consumers want, the constant evolution and change of new trends, and dedicating ourselves to staying at the forefront. I would like to place a bet," he said. Daniela Bravo Regional Manager for Client Cencosud Shopping Centers SA
Interacting with the screen is completely free, so people can upload photos, play games, and enjoy experiential videos and high-resolution images.
During this period, screens will be available in the central squares of the three main Cencosud shopping centres.
Source: Biobiochile