After Russia's annexation of Crimea, we should "react faster"
Former German Chancellor Angela Merkel admitted in an interview to the German weekly Die Zeit that mistakes were made in her policy towards Russia. Nevertheless, he does not regret his support for the construction of the Severni tok 2 gas pipeline.
"We should respond more quickly to Russia's aggressiveness,Merkel said in the conversation, which will be published on Thursday, referring to Russia's occupation of the Crimean Peninsula in 2014. This was followed by an agreement by NATO members to increase defense spending to two percent of GDP.
"Germany increased its defense spending on NATO, but still fell short of the two percent target," said the former chancellor, adding that she herself "it wasn't every day she gave a fiery speech in favor"increasing the defense budget.
In the interview, she also said that she does not regret the decision to support the construction of the German-Russian gas pipeline Nord Stream 2 and that banning the project would "dangerously aggravated" relations between Germany and Russia.
However, according to her assessment, Germany's dependence on Russian gas is not solely the result of this project, but also of the fact that Norway, Great Britain and the Netherlands are supplying insufficient amounts of gas, German news agency dpa reports excerpts of the conversation.
Regarding the Minsk agreement, the former chancellor said that it should give Ukraine time to become stronger, reports the Russian news agency Tass.
"The Minsk agreement of 2014 was an attempt to give Ukraine time. It also used that time to become stronger, which we can see today. The Ukraine of 2014-2015 is not modern Ukraine,Merkel said.
According to her, it was clear to everyone that this would not solve the problem. At the same time, she expressed doubt that NATO members could then support Kiev to the extent that they support it now.
Last summer, she tried to establish talks with Macron and Putin
Recently, in a conversation with the German weekly Spiegel, Merkel stated that in the summer of 2021, in the last months of her leadership of the German government, she sought to establish talks to calm tensions in Ukraine, in which the French president would also participate Emmanuel Macron and the Russian leader Vladimir Putinbut that at that time she no longer had enough influence.
After leaving office, the former chancellor found herself under an avalanche of criticism, saying that she had allowed Germany to become too dependent on Russian energy sources. Before leaving, her government was under intense pressure from allies, especially the United States, to back off from building the controversial Nord Stream 2 under the Baltic Sea. This project was stopped this year by the current German government due to the Russian invasion of Ukraine.
He does not regret allowing refugees to enter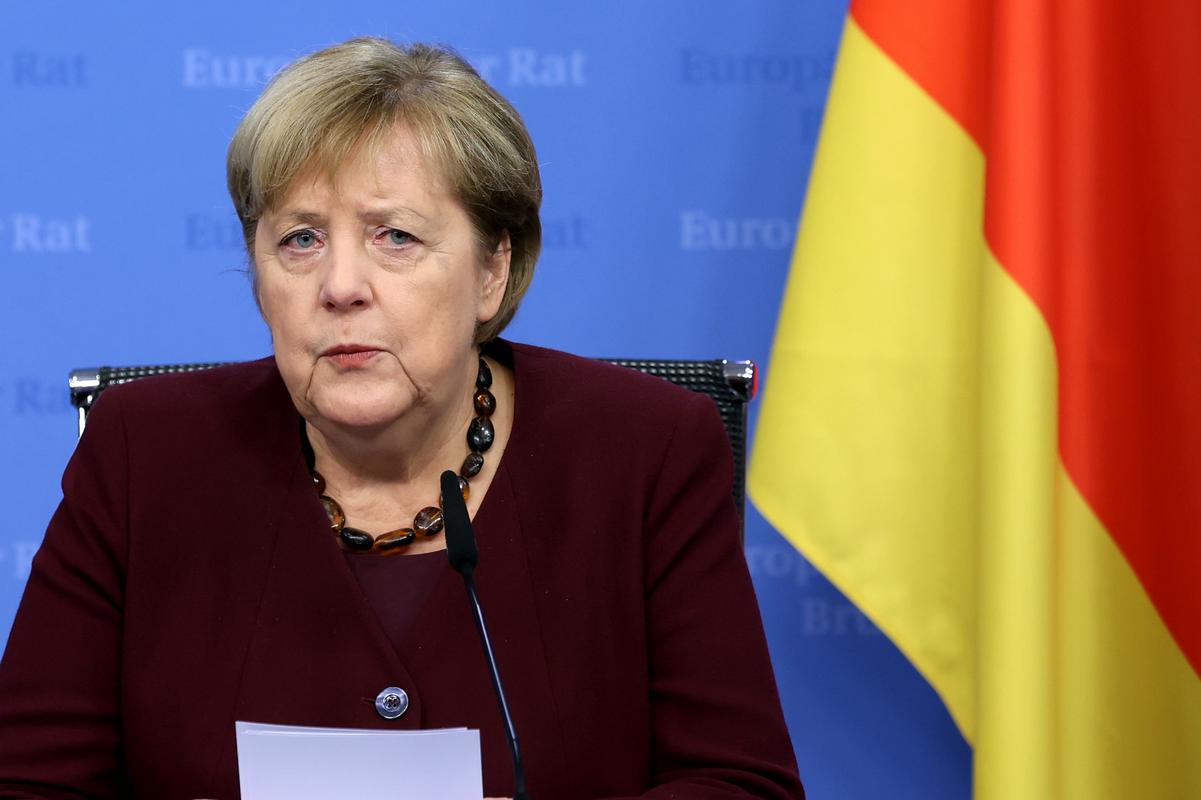 Deutsche Welle reports that Merkel also does not regret the decision to accept refugees in 2015, especially from Syria. At the time, Germany accepted refugees, even though other EU members were officially responsible for them, as the Dublin Regulation stipulates that asylum seekers must be registered in the first safe EU country they enter.
Instead, Germany allowed people to cross the border first and then verify their asylum applications. In 2015, almost half a million people applied for asylum in Germany, and another 750,000 the following year.
When asked what influenced her decision, Merkel answered in the interview that it was "in accordance with our fundamental rights and valuesIt was also influenced by the reaction of members of German society who welcomed arriving refugees at railway stations.
"Of course I'm learning. That's why, when I look back, I would have worked much earlier to prevent such a situation from happening in the summer of 2015. For example, through aid to the World Food Program and aid to refugee camps in countries particularly affected by migration," she said.
Source: Rtvslo