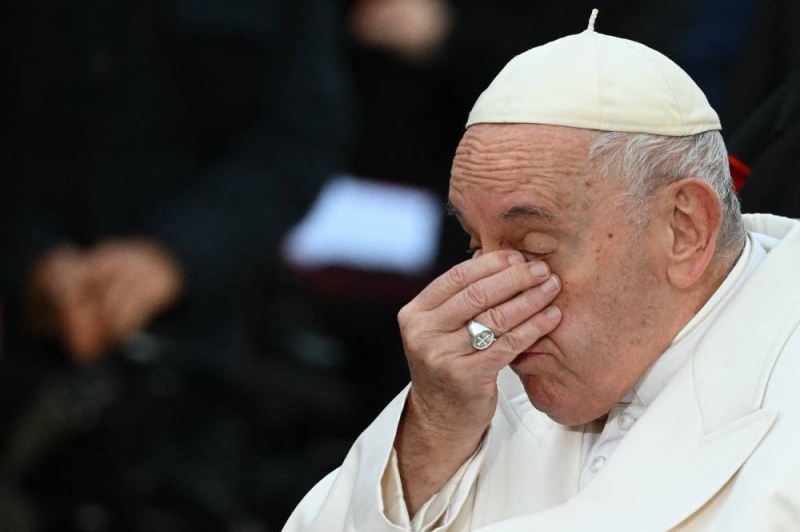 Pope Francis weeps for the war affecting Ukraine / AFP.
pope francis He couldn't hold back tears as he recalled the war that affected 'martyrdom' Ukraineat a public ceremony Thursday afternoon in central Rome.
On the occasion of the traditional rite of homage to the Virgin Mary at the Feast of the Immaculate Conception, the Pope visited in mid-afternoon in front of the statue of Our Lady on a column in Plaza de España.
"O Immaculate Virgin, today I would like to thank you from the people of Ukraine..." he said, standing up and reading his speech before breaking off with emotion. His body shook with sobs, and the Pope remained silent for several seconds before the crowd warmly applauded.
He then resumed his speech thread and leaned back against the arm of his chair, but remained standing. "The gratitude of the Ukrainian people for peace that we have been asking the Lord for some time. So much"he continued, constantly changing his voice depending on his emotions.
In Angelus' public prayer in St. Peter's Square, the Pope had already invoked: "The universal aspiration for peace, especially for the martyr Ukraine, suffers greatly.".
The Pope has insisted on undying peace since the beginning of the Russian aggression.
In an interview published in the American Jesuit magazine America at the end of November, the pope condemned the "atrocities" facing Ukraine in the face of Russian aggression.


Source: Diario.Elmundo