Zelenski called on Western powers to supply tanks and heavy weapons
Russian President Vladimir Putin has ordered a 36-hour ceasefire in Ukraine for Orthodox Christmas this weekend, which was also previously called on both sides by Patriarch Kirill of the Russian Church.
Putin sent the order for the Christmas truce to the Russian Defense Ministry. The truce will begin on January 6 at 12 noon and end on January 7 at midnight.
"According to the call of His Holiness, Patriarch Kirill, I order the Minister of Defense of the Russian Federation to establish a cease-fire along the entire battle line in Ukraine from 12:00 on January 6 to 24:00 on January 7 this year," the press service of the Kremlin announced.
"Given that there are a large number of Orthodox Christians living in the conflict zones, we call on the Ukrainian side to declare a ceasefire and allow them to attend services on Christmas Eve, as well as on Christmas Day," they added in the statement.
This is the first time Russia has imposed a full ceasefire in Ukraine since the offensive began in February last year
In Kiev, they have not yet officially reacted to the move, but the adviser to the Ukrainian president, Mihajlo Podoljak, wrote on Twitter that the Russian Orthodox Church is not an authority for world Orthodoxy and that it acts as a "war propagandist".
"The Russian Orthodox Church has called for the genocide of Ukrainians, encouraged mass murder, and insists on further militarization of Russia. Therefore, its declaration of a 'Christmas truce' is a cynical trap and an element of propaganda," he estimated.
The head of the Russian Orthodox Church, Patriarch Kirill, as well as Turkish President Recep Tayyip Erdogan, who has been offering himself as a mediator in negotiations since the beginning of the war, has called for a unilateral ceasefire during the Orthodox Christmas season and is said to have also discussed this with Ukrainian President Volodymyr Zelensky.
"President Erdogan said calls for peace talks must be backed by a unilateral ceasefire and a vision of a just solution," Erdogan's office cited the Turkish president's words to Putin in a telephone conversation. The Turkish leader has repeatedly used his good relations with both Moscow and Kiev to intervene in the conflict between Russia and Ukraine.
Putin replied to Erdogan that Russia is ready for serious negotiations with Ukraine as soon as the latter "accepts the already known demands and the new territorial reality". At the same time, he should also emphasize the "destructive role of the West" in Ukraine.
Stoltenberg: Putin has not changed his goals
NATO Secretary General Jens Stoltenberg warned that "there are no signs that Putin has changed his plans or goals" regarding Ukraine.
The Ukrainian army has announced that Russian forces have recently been focusing mainly on the area around Bakhmut and that Russian attacks on the cities of Avdivka and Kupyansk have been unsuccessful. They added that 800 Russian soldiers died on Wednesday, while one plane, a helicopter and three tanks were also destroyed. These statements cannot be independently verified by foreign media.
Kyiv also claims that 80 Russian soldiers were killed or wounded in Tuesday's offensive in the occupied town of Tokmak in Ukraine's southern Zaporozhye region. Representative of the Russian occupation administration in Zaporozhye Vladimir Rogov meanwhile, said that Ukrainian forces hit the district hospital in Tokmak and that a military doctor was killed in the attack, as well as several patients. Photos on social networks show a destroyed building, but it cannot be confirmed that it was indeed a hospital, according to the German news agency DPA, which also points out that neither Russian nor Ukrainian data on the number of dead and wounded could be independently verified.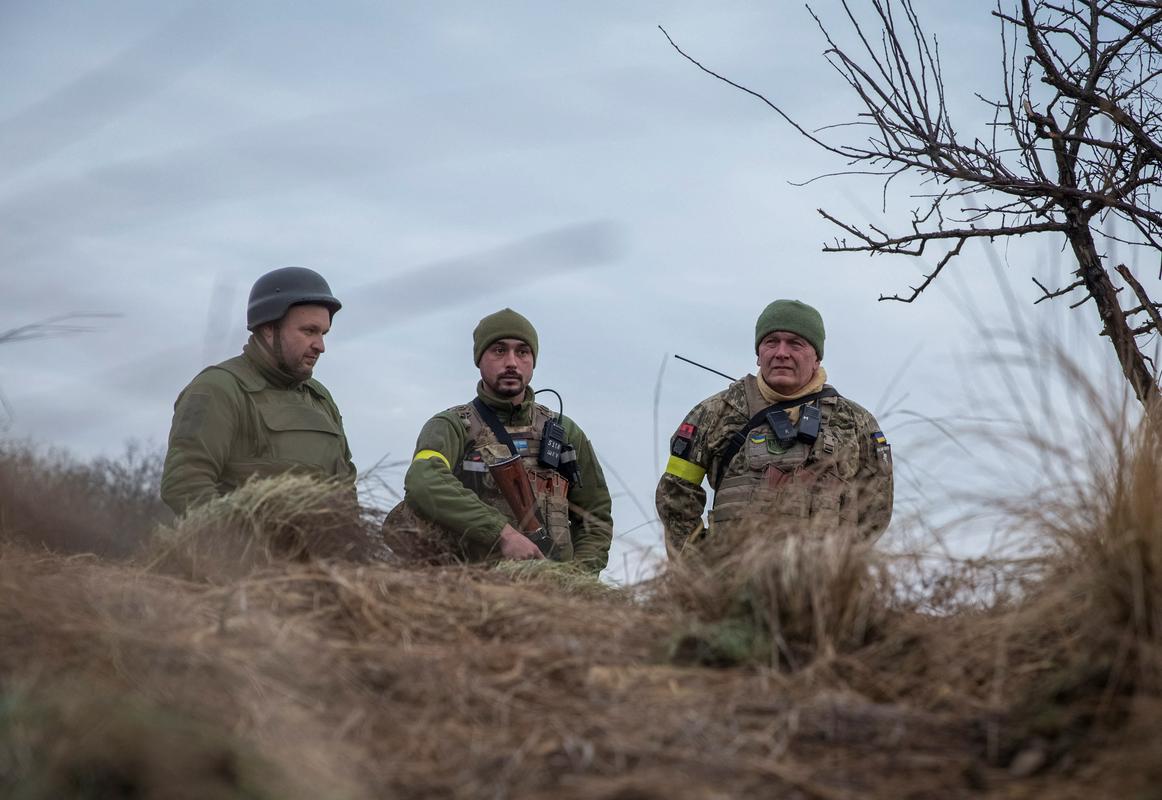 A new partial Russian mobilization?
Representatives of both warring sides often cite a large number of victims on the opposing side. Ukraine has been reporting mass attacks on members of the Russian armed forces for several days. According to Kiev, 400 Russian soldiers were killed in an attack on a Russian military shelter in Makievka in the Donetsk region earlier this week alone, and 500 in another offensive in the village of Chulakivka in the Kherson region. Ukraine's deputy defense minister said Moscow would in the first quarter of the year, it was able to announce a second partial mobilization.
On the other hand, Moscow has so far officially confirmed 89 deaths among its soldiers in connection with the Ukrainian attacks in the past few days.
Ukrainian GDP fell by 30.4 percent
Ukrainian Minister of Economy Julia Sviridenko announced that Ukraine's gross domestic product (GDP) will fall by 30.4 percent in 2022 due to the war, which is the largest annual drop in more than 30 years, or since the fall of the Soviet Union in 1991. But the contraction of GDP, according to her considered smaller than predicted. "The successes of the Ukrainian Defense Forces, the coordinated work of the government and the private sector, the indomitable spirit of the people, the speed of the restoration of critical infrastructure and the financial assistance of international donors have allowed our economy to live and to move towards victory," she said.
By comparison, Ukraine's GDP grew by 3.4 percent in 2021.
Secretary General of NATO Jens Stoltenberg however, he said that no one should underestimate Russia and Putin's war ambitions. "They showed a great willingness to accept losses and suffering," added the head of the NATO alliance.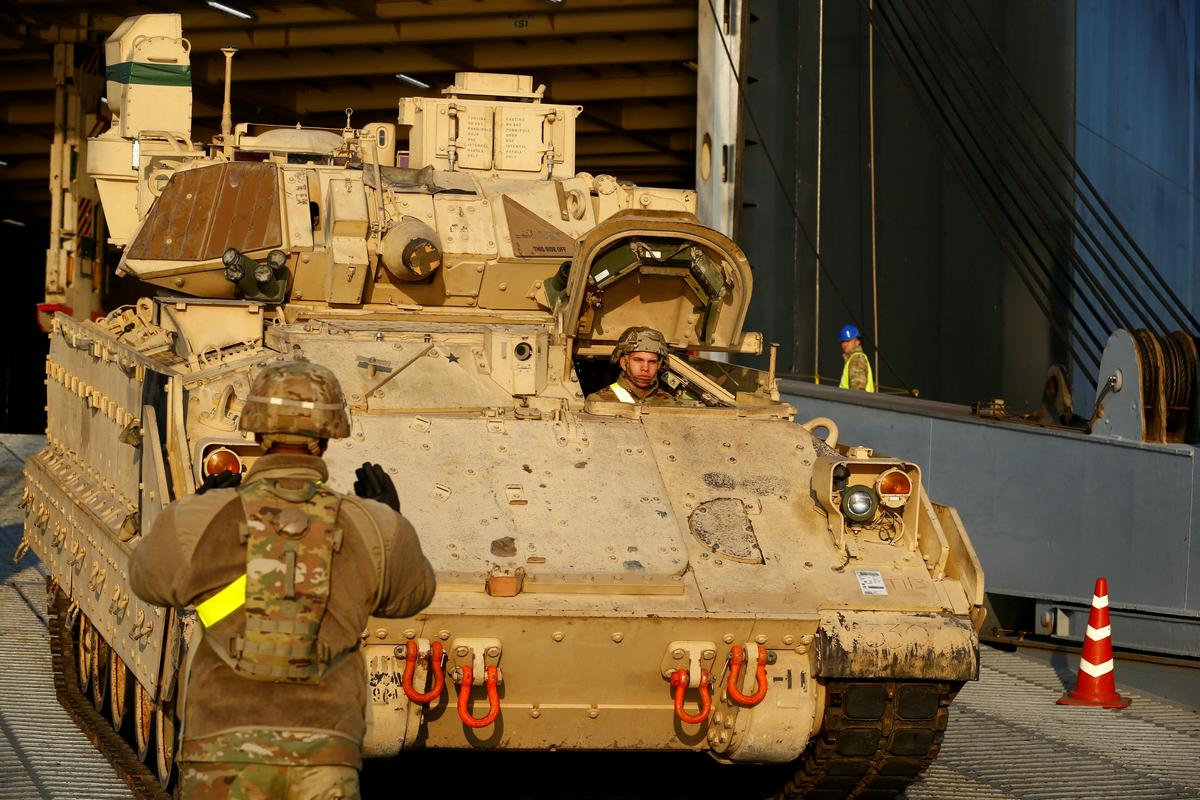 The US plans to supply armored personnel carriers to Ukraine
American president Joe Biden said on Wednesday that Washington was considering supplying armored personnel carriers to Ukraine. According to the US military, these are Bradley fighting vehicles, which are usually equipped with anti-tank missiles and a machine room, and can also be used to transport troops. Asked whether the supply of Bradley vehicles to Ukraine was "on the table", Biden on Wednesday answered yes, no to give more details. For now, it is not clear which model of Bradley vehicles could be sent to Ukraine.
During the visit of the Ukrainian president Volodymyr Zelensky in the USA at the end of December, Washington also undertook to supply the Patriot air defense system to Ukraine. Ukrainian Foreign Minister Dmytro Kulebbut he confirmed this week that preparations for the delivery of these systems have already begun in Kyiv.
At the same time, the US is already supplying Ukraine with Himars missile systems and modern Nasams air defense systems, and Kyiv has long been asking its allies for Western-made tanks and armored personnel carriers in addition to air defense systems.
Zelensky also once again called on Western powers to supply Ukraine with as many tanks and heavy weapons as possible.
Source: Rtvslo