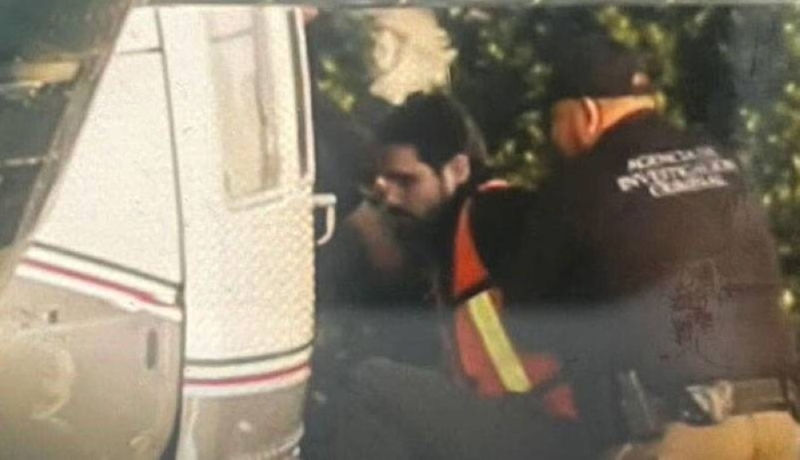 Image of Ovidio Guzman as he is transferred from Culiacan to El Altiplano Prison in Mexico. / courtesy
Ovidio Guzman, the son of imprisoned drug trafficker Joaquin "Chapo" Guzman, has been charged with immediate extradition to the United States, which needs him for drug trafficking, according to a verdict released this Friday. got a stop.
"Ex officio suspension of acts consisting of deportation, expulsion, extradition and execution thereof shall be determined entirely in such a manner that it shall not be surrendered to the Government of the United States or to any other State." decision of the judge.
Washington alleges that Ovidio Guzman and his brother Joaquin conspired to export cocaine, methamphetamine and marijuana into the country. For each, he offers a $5 million reward.
Mexico's Foreign Minister Marcelo Ebrard said on Thursday that he had already ruled out an explicit extradition of Guzman to the United States, and that the request would follow its normal course.
Officials were reminded this Friday that Mexico's extradition law "sets a series of deadlines for elements to be presented" and that the defendants have "evidence to the contrary."
"We estimate that this will happen in the next four to six weeks, by the United States, which submitted an extradition request[inSeptember2019]," Ebrard said at a press conference.
At Ovidio's hearing in El Altiplano on Friday, a judge established that the United States must formally file an extradition request by March 5, media reported.
The Mexican government has accused Guzmán of crimes against health and firearms-related charges, but investigations related to organized crime are also underway, according to Public Security Secretary Roca Isela Rodriguez.
Guzmán, also known as 'El Raton', was arrested in the northwestern city of Culiacan on Thursday in an operation that killed 10 soldiers and 19 suspects, officials said.

Source: Diario.Elmundo