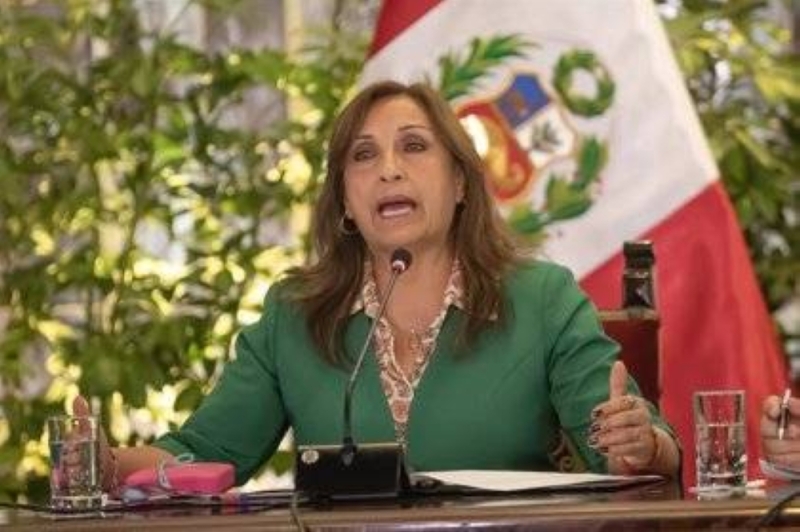 Dina Boluarte. / European Press.
Peru's Justice Minister José Tello said on Monday that parliament could bring forward elections to 2023 and that the government would have "no problem" making that decision. "We accept the constitutional framework," he said.
Tello said Congress has already decided to move the elections forward to April 2024 on the first ballot, but that Congress has the power to mark them as early as 2023 based on the results of the elections. I remembered "Complete decision" And the "autonomy" that Congress must legislate.
"They can decide to go ahead with them in 2023 and that's no problem for us because we accept the constitutional framework and the separation of powers and decisions that Congress can make." He said.
On Peruvian President Dina Boluarte's Rejectionto step down after receiving criticism over the police crackdown on protests – which has already resulted in nearly 40 deaths – Tello said it "Courageous decision" Because his departure will be more erratic.
"Dina Bolarte, together with the legislature and other state and electoral bodies, ensures that there is an executive branch to guide an orderly transition towards 2024," Tello said in a statement to the RPP. .
Justice and Human Rights Minister Jose Terro said the state of emergency declarations in Callao, Cusco, Lima and Puno are measures to protect people in situations of violence.
Like other members of the Borarte Cabinet, Tello justified the measures imposed during the protests for actions carried out by "violent" groups, while at the same time urging the public prosecutor's office to advance the clarification of the deaths that occurred. It happened during the crackdown on the demonstration by the police.


Source: Diario.Elmundo