The attacker is on the run
A gunman killed at least 10 people and injured at least 10 more during a Chinese New Year celebration in Monterey Park, California on Saturday night, according to police. The police are on the trail of the suspect.
The sheriff's office said at least ten people were killed and at least ten more were injured. Police are currently still looking for the attacker, but have now released a photo of the suspect.
He is a 177-centimetre-tall man of Asian descent wearing glasses, a knitted cap and a black leather jacket.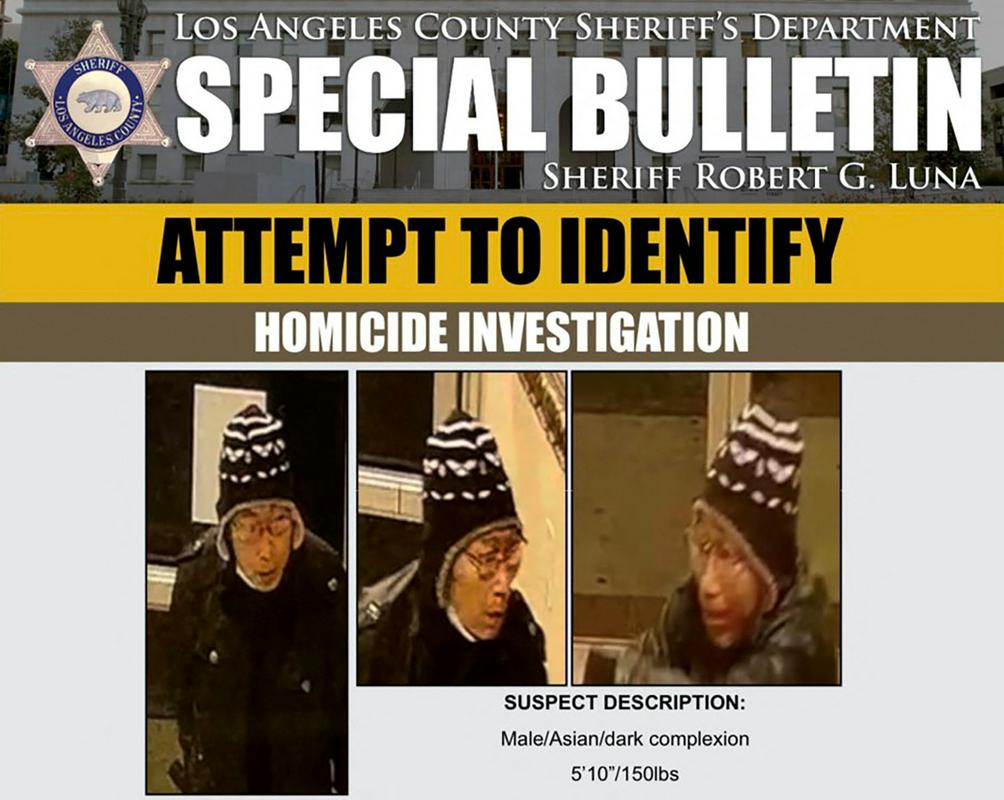 As ABC7 reports, police in Torrance hunting for the suspect 12 hours after the burial have now surrounded the white van they suspect is the suspect.
According to CNN, the suspect is said to be dead in the van, allegedly having shot himself.
Numerical Asian community
In Monterey Park, with a population of 60,000 and a large Asian community, a celebration of the Chinese or of the Lunar New Year, which was attended by tens of thousands of people, reports the Los Angeles Times.
The shooting reportedly broke out as the festivities drew to a close, at 10 p.m. local time (7 a.m. CET).
The New Year's celebrations officially ended at 9 p.m., the BBC reports.
Eyewitnesses report that the attack with a rapid-fire rifle is said to have taken place in a dance club. The restaurant's owner, Seung Won Choi, told the Los Angeles Times that three people entered the establishment, saying there was a man in the area with a shotgun and extra rounds of ammunition.
Source: Rtvslo